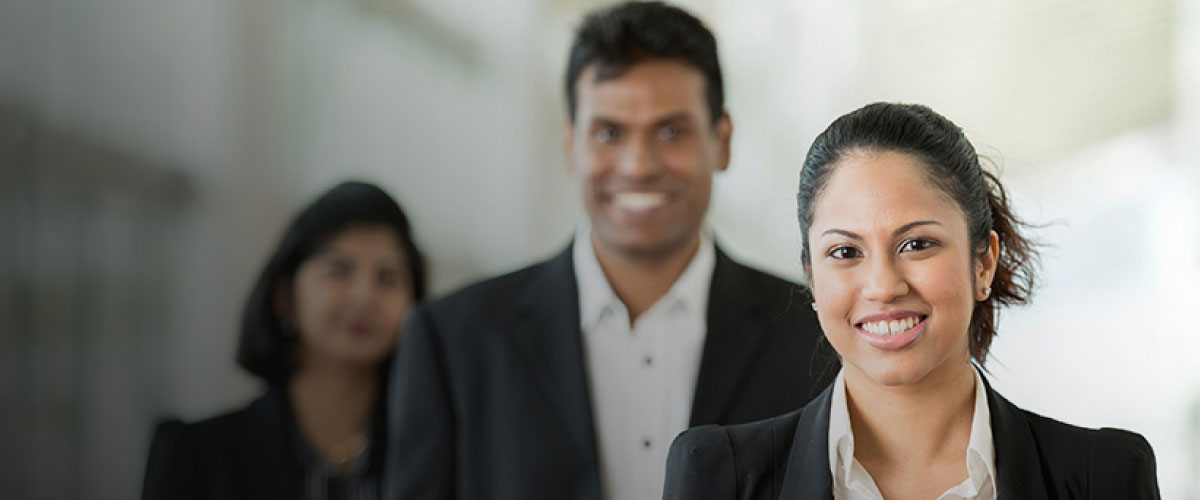 DFCC Aloka Powers WCIC Women Entrepreneur Awards 2022 as Platinum Sponsor
September 29, 2022
Female entrepreneurship is a vital piece of the puzzle when promoting inclusive economic prosperity for Sri Lanka and the world. Understanding this, DFCC Bank is building on it's efforts to strengthen female entrepreneurs. In this endeavour, DFCC Bank's Aloka product and services proposition, a total banking, financial and non-financial solution for women, recently partnered with the Women's Chamber of Industry and Commerce as (WCIC) the Platinum Sponsor of the WCIC Prathibhabisheka Women Entrepreneur Awards 2022, powered by DFCC Aloka. The awards will recognize women entrepreneurs for their tenacity to scale, contribute, sustain and impact the broader economy. DFCC Bank's commitment to women empowerment and financial inclusivity is enshrined in its sustainability strategy and framework. It is led by the DFCC Aloka proposition, which provides the features and benefits women need to succeed as individuals, professionals, and entrepreneurs.
Entries for the Awards are open to all female entrepreneurs and female-led businesses in Sri Lanka and the SAARC region. Entries will close on the 31st of October 2022, and the WCIC Women Entrepreneur Awards Ceremony 2022, Powered by DFCC Aloka, will be held in January 2023. The categories for entries include Start-Up, Micro, Small, Medium, and Large, based on each business's annual revenue figures for 2021/22. Gold, Silver, and Bronze Awards will be presented for each category, along with "Best in the Region" awards, which will recognize the best female-led businesses in Sri Lanka's provinces. Coveted special awards will also be presented, including Young Woman Entrepreneur, Outstanding Start-Up, Most Positively Abled Woman Entrepreneur, Most Outstanding Export Oriented Entrepreneur and Best of the SAARC Region. The Awards will culminate with the announcement and presentation of the flagship title, "Woman Entrepreneur of the Year 2022".
Commenting on the partnership, Shera Hassen- Head of Pinnacle/Branch Banking Planning and Implementation at DFCC Bank, said, "We envision an equitable future where opportunity is open to all. Empowering women is a big part of making this vision a reality. DFCC Aloka is the frontal face of this endeavour, and we have partnered with global financiers to provide female-centric financial assistance for women entrepreneurs through this proposition. Our commitment to Sri Lanka's women is consistent and we hope to draw more attention to female entrepreneurship, which we see as crucial for the future development and growth of Sri Lanka's economy."
DFCC Bank's key objective is to fulfil dreams to life and create value for others under the theme "bank for everyone" and doing its best to support their efforts by empowering them with financial and non-financial support through DFCC Aloka and many other initiatives to fulfil their dreams and aspirations of the future. These include unique credit lines and other initiatives such as workshops and training sessions on entrepreneurship and leadership, including formal certifications provided by recognized organizations worldwide.
A female-centric, complete banking proposition, DFCC Aloka seeks to provide aspiring Sri Lankan females with the financial tools they need to succeed. Our 24X7 dedicated ALOKA hotline, supported by our Call Centre agents, will assist the callers in their prefeed language to offer the further comfort of clear communication. In addition to a branded credit card with female-centric benefits, DFCC Aloka account holders enjoy a complete 360 banking proposition with many unique benefits. These include a low initial deposit of just Rs. 1,000/-, preferential interest rates, free ATM withdrawals from any DFCC or LankaPay ATM across the island, free digital banking services and convenient safe home banking services via MTeller. They also receive pawning facilities at preferential interest rates, free life insurance up to 10 times the savings balance, and free digital health solutions in partnership with Doc990 for the account holder and up to 3 family members. On top of these benefits, DFCC Aloka also aids and facilitates funding arrangements to support female entrepreneurship, including grants.
L-R Ms. Ruwani Weerasinghe, Senior Relationship Manager, Retail Banking & SME – DFCC Bank, Ms. Shera Hassen, Vice President/ Head of Pinnacle/Branch Banking Planning & Implementation – DFCC Bank, Mr. Aasiri Iddamalgoda, Senior Vice President/ Head of Retail Banking & SME – DFCC Bank, Ms. Indrani Fernando – Immediate Past Chairperson WCIC, Ms. Anoji De Silva – Chairperson WCIC
About DFCC Bank
DFCC Bank is a full-service Commercial Bank with a legacy of 66 years that offers a range of commercial and development banking services. The Bank's Sustainability Strategy 2020–2030 envisions it becoming one of the leading banks that will contribute toward greater resilience, including the creation of Resilient Businesses that contribute to sustainable economic growth by extending support to Green Financing and, Sustainable and Social Entrepreneurs. The Bank has won awards for being the 'Most Trusted Retail Banking Brand' and the 'Best Customer Service Banking Brand' in Sri Lanka, 2021 from the prestigious Global Brands Magazine, UK, and was awarded 'Market leader in Cash Management 2021' by Euromoney. DFCC Bank was ranked amongst Business Today's Top 40 Corporates in Sri Lanka. DFCC Bank is rated [SL] A+ by ICRA Lanka Limited and A+ (lka) by Fitch Ratings Lanka Limited as a licensed specialized bank supervised by the Central Bank of Sri Lanka.