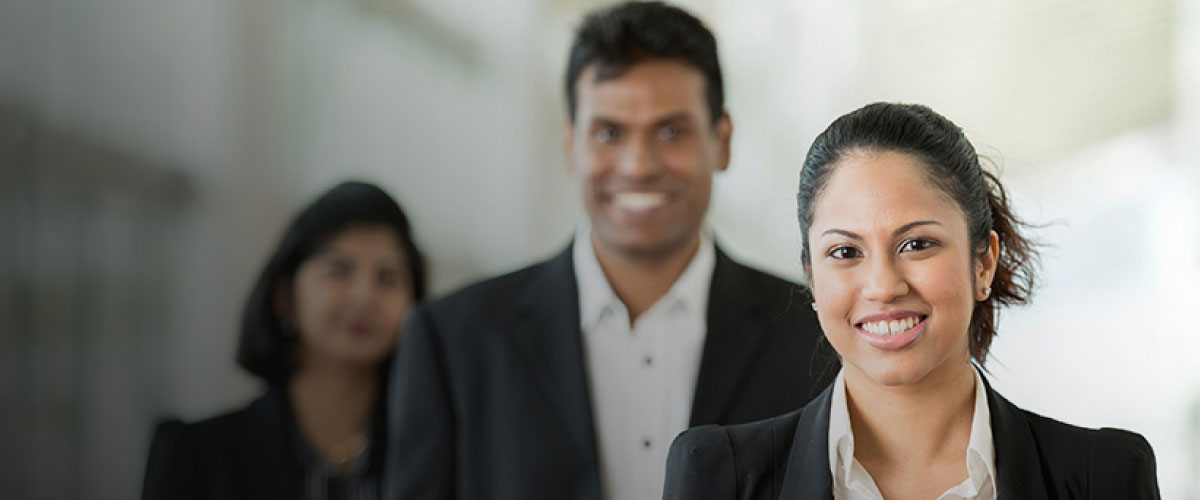 DFCC and CBSL push towards a cashless future in the southern city of Galle
March 4, 2021

DFCC, the bank for everyone, recently participated in the Central Bank of Sri Lanka's (CBSL) RataPurama QR promotional event, held in the southern economic hub of Galle. The decision by DFCC to maintain a presence at this event comes after the recent success of DFCC's promotional campaign held at the Narahenpita Economic Centre with the goal of promoting QR payments under the Central Bank of Sri Lanka's Rata Puraama Quick Response initiative.
Due to the fact that this event's objective was to promote the national level interest of bringing Sri Lanka into a cashless future, Hon.Minister Chandima Weerakkody, CBSL Governor prof. W D Lakshman, CBSL Director Payments Mr. Dharmasri Kumaratunge graced the occasion as the Chief Guests. Representatives present from DFCC were Vice President (Cards) Mr. Denver Lewis and Southern Regional Manager Mr. Pradeep Alwis.DFCC's stall caught the attention of many invitees and participants and as a result, countless successful cashless transactions were conducted. This was further driven by the presence of displayed products from Narangoda Group, a prominent dealer for LAUGFS Gas and Hemara Rich Look, a leading clothing store in Galle.
Additionally, DFCC was also able to build increased awareness and usage of the DFCC Pay App that enables QR code transactions – numerous vendors and customers were able to gain insight into the convenience of using a QR-based payment method via DFCC Pay App. As a result, new QR Merchants from the area were onboarded and subsequently promoted QR Payments to their customers. DFCC is no stranger to the benefits of enabling their customers to use QR-based paymentmethods. The launch of DFCC's Pay App in January 2019 resulted in the bank becoming among the first financial institutions to be certified for the LANKAQR standard which is now accepted as the national common QR.The trailblazing Pay App permits customers to make retail payments using smart mobile devices through funds available in their current or savings account to the merchant's account directly. The DFCC Pay App provides a convenient, secure and affordable option for making retail payments which is otherwise primarily made by cash. Similarly, the DFCC Pay Merchant App can be used by all types of merchants in the countryfrom large corporates, SMEs to wayside vendors, while QRMerchants can accept payments even with the use of a basic feature phone as the paymentconfirmation can be sent as an SMS Alert.
As an unwavering partner in the Central Bank of Sri Lanka's efforts to reduce the usage of physical cash by Quick Response (QR) initiative, DFCC has assumed an active role in supporting the CBSL's vision of building a cashless future. By continuing to leverage the use of advancements in technology and digitalisation, it is expected that the shared values of DFCC and the CBSL will result in an even faster adoption of QR technology among the general public.
About Us
DFCC Bank is a full-service Commercial Bank with a legacy of 65 years as one of Sri Lanka's foremost financial conglomerates offers a gamut of commercial and development banking services. The Bank was ranked amongst Business Today's Top 30 Corporates in Sri Lanka and was also positioned amongst Brand Finance's Top 100 Most Valuable Brands, 2020.  DFCC Bank is rated [SL] AA- Stable by ICRA Lanka Limited and A+ (lka) Stable by Fitch Ratings Lanka Limited.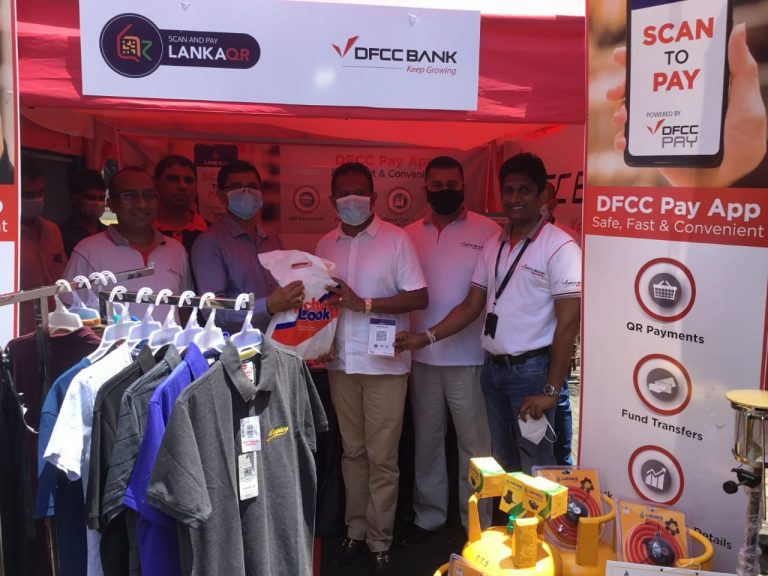 Hon. Minister Chandima Weerakkody making a purchase using the DFCC Pay App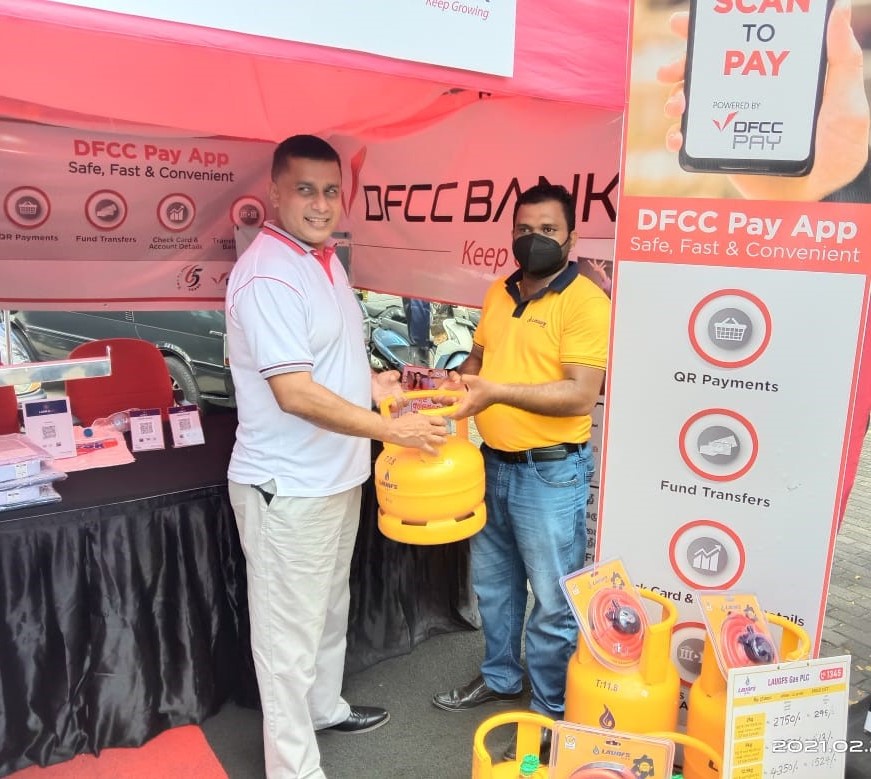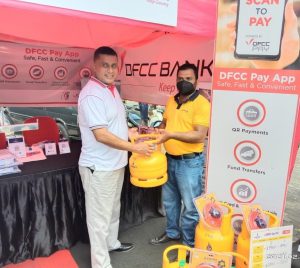 Denver Lewis Vice President/Head of Card Centre, DFCC Bank highlighting the use of Lanka QR to simplify a distribution operation as the QR code could be shared with customers and obtain payments upfront.