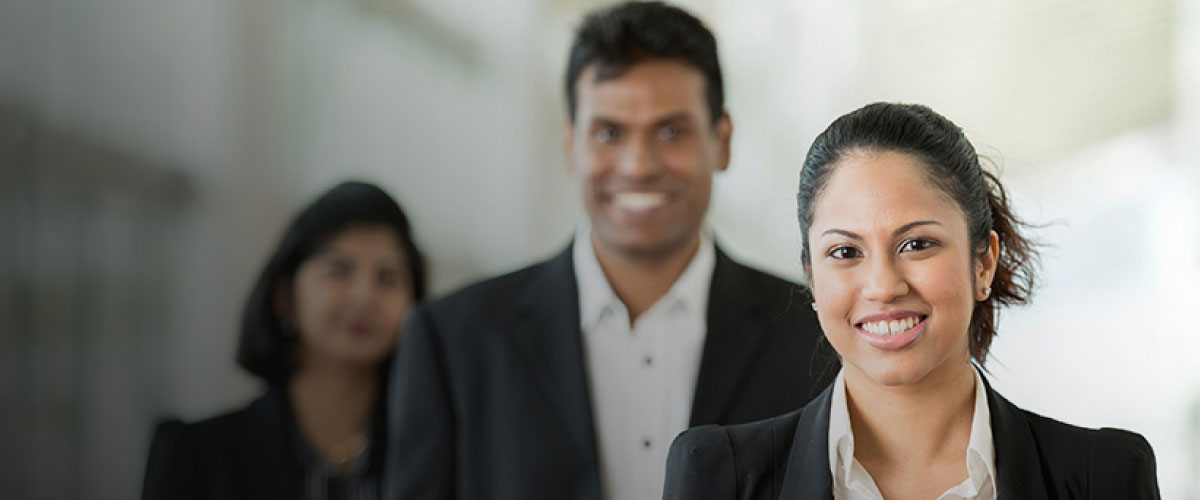 DFCC Bank embraces a digital-first future
August 20, 2020
This period of uncertainty has prompted a change in the way business is done. This is no different for the banking sector. Enduring these challenges, DFCC Bank has adapted and evolved to become a stronger financial services provider, contributing to the country's future economic success.
Going digital, or adapting a digital-first approach, has been paramount to this strategy. Deputy CEO of DFCC Bank Thimal Perera elaborates on the Bank's digital transformation and renewed focus going forward to serve customers digitally.
What are DFCC Bank's objectives behind its digital expansion?
One of DFCC's overarching objectives is to be the most customer-centric and digitally enabled bank by 2025. Contributing towards this, we believe this crisis period pushed DFCC Bank, as well as the entire banking industry, to rapidly shift to a digital future. Throughout this challenging period, our Digital Banking team has been focusing their efforts to ensure maximum convenience for our customers, catering to an increased adoption of digital channels to conduct financial transactions. This, in turn, has led to the expansion of the Bank's digital footprint within the country's banking industry. We were quick to implement various initiatives aligned with our digital strategy to adapt to the prevailing situation in the country. This helped us better serve our customers in the comfort of their home and at any time convenient to them.
What are some digital products and services DFCC Bank has launched to achieve these objectives?
We have discussed our digital products on many platforms, and reiterated our commitment to introducing new products to ensure customer convenience. We continue to monitor banking trends both here and overseas, and leveraging evolving technology to improve our products and services.
Some of DFCC Bank's products and services that gained the most traction, especially during this period, are DFCC iConnect, DFCC Virtual Wallet, M –teller and DFCC Pay. This is in addition to our unique credit cards scheme with interactive eStatements that have received high praise from customers and partners alike.
DFCC iConnect is a fully integrated payments and cash management (PCM) system that is geared to support businesses of any size, from large conglomerates to startups. This solution empowers DFCC Bank's business clients with access to their account information from any location, locally or globally, and at their convenience. DFCC iConnect has been recognized widely as a best-in-class transaction banking product offering specialized services catering to corporate and SME customers.
DFCC Bank is also a pioneer in the Digital payment space through DFCC Virtual Wallet which also has a voice command feature. Furthermore, by extending the use of the Virtual Wallet to non-DFCC Bank customers on a mobile service network of their choice, the Bank delivered its commitment to enhance lives by widening choices for smartphone users. Virtual Wallet's voice command allows customers to enjoy a greater level of online interaction with the Bank, in addition to providing customers access to make payments and funds transfers from the convenience of their home.
Envisioning a digital-first future and improved customer convenience in our aim to be the 'Bank for Everyone', we launched DFCC Chatz, an interactive, multi-channel chatbot to assist customers with any inquiries that can be fulfilled in a seamless manner. One of the first chatbots in the country that will serve on multiple channels such as DFCC Bank website, Facebook, Messenger and Viber, DFCC Chatz has been developed using wit/ai, one of the most advanced artificial intelligence tools with natural language capabilities. With a smooth customer experience being of utmost importance to DFCC Bank, DFCC Chatz facilitates inquiries in the user's preferred language to guide them through customized processes in a warm and friendly manner. Further a new normal innovation was carried out by the banks cross functional team and we were able to introduce DFCC Video Chatz where customers can interact via Video with call centre agents to obtain solutions for a specified range of services.
What are some internal processes that have aided the Bank's digital expansion?
DFCC Bank has always remained focused on the overall value proposition it delivers to customers – with convenience being key. However, similarly, we take pride in our dedicated staff, without whom navigating these tough waters would not have been possible. We are grateful for their commitment to work tirelessly to ensure DFCC Bank's mission to be the 'Bank for Everyone' is upheld at all its customer touchpoints, from opening a simple savings account to wealth management through digital products and services.
To better aid our internal processes DFCC recently joined hands with FineTech Sri Lanka to launch Google G-suite Enterprise, being the First in the Banking industry in Sri Lanka to do so. This aided in smoothly transitioning our staff to work from home with minimum disruption to the day to day activities and with no impact to the Bank. We also provided facilities for our staff to increase better mobility and encourage a Work from Home culture. Our staff has also played a key role in our centralized acquisition efforts during this time, and we are grateful to them for being our representatives in the market, as well as the face of DFCC Bank to our customers.
What has the internal and external stakeholder feedback been with regards to the digital products and services that have been introduced to the market?
We have seen a quick and keen uptake of our digital products released to the market. All our digital products and services have identified and cater to a financial need in the market, and have hence been adopted widely. We will continue to monitor the feedback and make the necessary amendments to better serve all our stakeholders.
How does the Bank plan on continuing its digital evolution in the coming years?
As a bank, we are committed to enhancing our capabilities and usage value to increase the adoption of all our products and services. DFCC Bank has always taken a customer-centric approach, which has enabled us to introduce unique digital innovations that have helped revolutionize payments and provide convenience to customers. We remain committed to this cause, as well as continuing full speed ahead on our digital path and envisioning an exciting road map to roll out more digital products and services to offer unmatched convenience to customers.
In the upcoming months, we will launch phase II of our ATM/CRM expansion, roll out cheque deposit machines across selected branches, introduce new features to the DFCC website such as online credit card applications, enable CEFT payments via DFCC Wallet, enable cash Withdrawals via M-teller, re-position and promote the DFCC Virtual Wallet and integrate DFCC Credit Cards with the DFCC Virtual Wallet.
How will DFCC Bank's digital evolution aid in strengthening the banking industry of Sri Lanka?
The future is digital. The sooner businesses and industries align their operations with this thinking, the sooner we can come out of this crisis period to a more prosperous future. For the banking industry in particular, many of us have now adopted a digital-first strategy, elevating the standards of the whole industry. So I think the banking sector is on a solid trajectory to aid Sri Lanka's economic revival, and DFCC Bank is well positioned to play a significant role in this transformation.

Thimal Perera
Deputy Chief Executive Officer