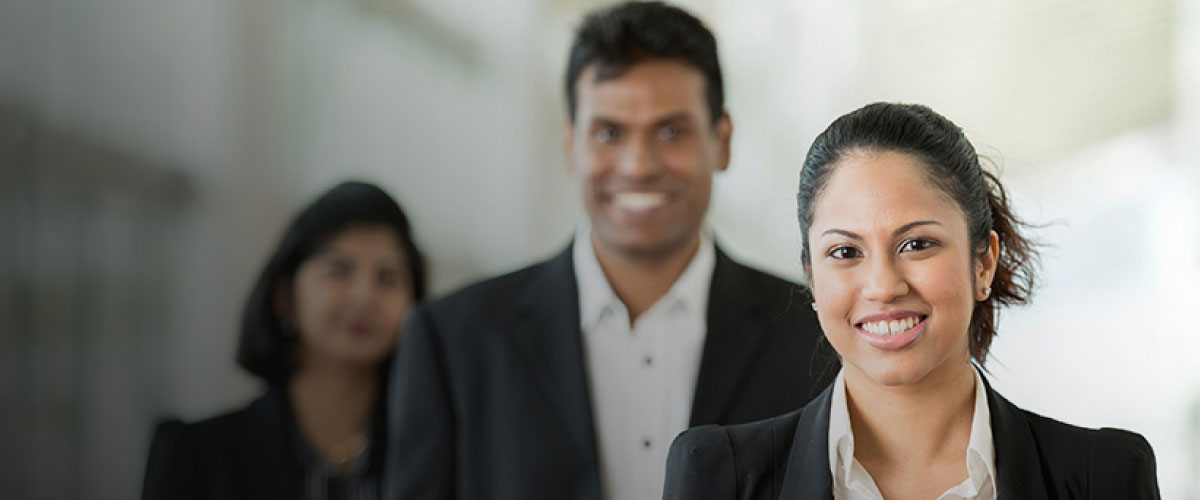 DFCC Bank Partners with SLASSCOM to Provide Affordable Financing Solutions for Sustainable Power Generation
August 15, 2022
DFCC Bank, one of the premier commercial banks in Sri Lanka, has announced that it has formally entered into a partnership with SLASSCOM, the apex body representing the IT/BPM industry in Sri Lanka, a sector that is one of the top foreign exchange earners for the country. Given that the industry has been adversely impacted as a result of the present energy crisis, through this partnership, DFCC Bank and SLASSCOM will work together to provide accessible and affordable financing for sustainable power generation for the sector, through special financing schemes, concessionary rates, and other exclusive benefits. With over 420 member companies, encompassing an employee base of 115,000+ people, SLASSCOM's membership accounts for approximately 90% of Sri Lanka's IT/BPM industry's export revenue.
The partnership between the two giants was officially entered into with the signing of an MOU recently, and the occasion was held at the DFCC Bank Head Office where senior officials from both organizations were present. Mr. Thimal Perera – Director/CEO, DFCC Bank PLC, and Mr. Ashique Ali–Vice Chair, SLASSCOM signed on behalf of both entities.
Acknowledging the crucial need for such a scheme at this time, Mr. Thimal Perera – Director/CEO, at DFCC Bank said, "Ensuring sustainable, reliable, and even self-sufficient power generation for this sector is essential at this juncture. Thus, we have worked together with SLASSCOM to present the industry with tenable sustainable solutions. Through this arrangement, industry stakeholders can access special financing schemes and preferential interest rates along with a host of other benefits, for investments into sustainable power generation, exclusively from DFCC Bank. This move is also in line with our broader Sustainability Strategy. Since 1988, we have been the pioneering financier in Sri Lanka for sustainable and renewable energy, and we are very pleased to support one of our top foreign exchange earning industries at this time. Supporting clean, the high-tech industry is also essential if we are to help create a more sustainable future for Sri Lanka."
DFCC Bank began its pioneering journey as a financier of sustainable energy in Sri Lanka in 1988, when it funded a solar PV module assembly plant, along with a plethora of other projects in the decades since, including waste-to-energy projects, wind and solar power generation, hydropower and Sri Lanka's first ever biomass-based combined heat and power project. The Bank has also financed countless rooftop solar power generation systems and also pioneered the introduction of standardized power purchasing agreements in Sri Lanka, in 1997, which to date forms the cornerstone of the framework that facilitates private investment in Sri Lanka's renewable energy sector.
Commenting on the partnership, Mr. Ashique Ali – Vice Chair at SLASSCOM added, "Sri Lanka's IT/BPM sector is one of the key foreign exchange earners for Sri Lanka with earnings topping USD 1.5 Billion in 2021, and projected to reach USD 5 Billion by 2025. A large part of the foreign exchange earned is retained in the country, paying for the human capital it employs. This is an industry that has shown resilience throughout the pandemic, and thereafter the current financial crisis, growing in exports and employment; adopting flexible work arrangements to deliver on its commitments to global clients and investors. The industry has taken the initiative to encourage IT-BPM companies and the workforce to adopt solar energy solutions to overcome electricity supply disruptions. Industrywide adoption will reduce the dependence on the national grid and contribute to reducing the foreign exchange outflow for fuel imports. It is SLASSCOM's vision to position Sri Lanka as a green destination for the IT/BPM industry. Adoption of sustainable energy sources and looking after employee wellbeing will help us move towards our ESG goals. Thus, as the apex body representing the industry, we are pleased to join hands with DFCC Bank to provide sustainable financing to the industry for solar energy generation and greater energy self-sufficiency."
Through its Sustainability Strategy, DFCC Bank seeks to create a resilient world for everyone. Developed and implemented in 2020, DFCC Bank's Sustainability Strategy maps out the Bank's sustainability goals for the next decade, to ensure that DFCC Bank emerges as one of Sri Lanka's most sustainable and resilient banks, providing and creating exceptional value for all of its stakeholders.
From left to right Ms. Samathri Kariyawasam – VP General Legal, DFCC Bank, Mr. Anton Arumugam – SVP Offshore Banking, Remittance, and Business Development DFCC Bank, Mr. Thimal PereraDirector/CEO, DFCC Bank, Mr. Ashique Ali–Vice Chair,SLASSCOM, Mr.Jehan Perinpanayagam – Vice Chair, SLASSCOM, Nishan Mendis – Director Finance, SLASSCOM, and Ms. Chamindā De Silva – Executive Director, SLASSCOM.