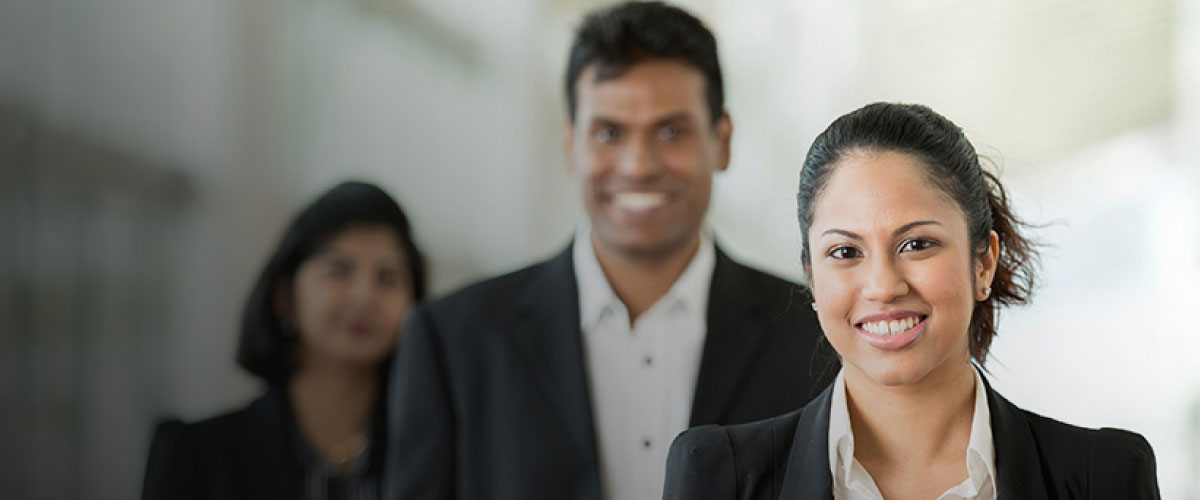 How to Ensure Your Online Transactions are Secure
May 5, 2022
Today, online and mobile banking are safer and simpler than ever before. On our end, we have implemented cutting-edge industry-standard security protocols to ensure the absolute highest levels of security and safety. However, there are some steps you can take as well, to ensure that your online transactions always remain secure.
Enable SMS Notifications
SMS notifications are instant and tell you right away when a transaction is performed on your account. Enabling this feature means that, if a suspicious or unauthorised transaction is made on your account, you'll be notified immediately, so you can inform us right away. When such an unlikely event occurs, the faster you tell us, the faster we can act to secure your funds and bring cybercriminals to book. So, if you've not already enabled SMS notifications, do so right now by visiting our website.
Enable Secure Authentication for Online Banking
Secure authentication uses a hardware (physical) token that generates one-time-use secure authentication codes. Once linked to your account, you will need both your password and your secure authentication code to login. This is a form of 2-factor authentication that adds an almost impenetrable layer of security to your digital banking, as any potential thief will need to not only know your password but actually have your hardware token in their possession to access your account. If you would like to enable secure authentication, please make a request to any branch or our 24/7 customer hotline on +94 112 350000 or submit a request via mail using online banking.
Change Your Passwords Regularly
Changing your password often reduces the likelihood of unauthorised access. This will reduce the likelihood of criminals getting hold of your password. It may be inconvenient, but we strongly recommend that you change your password frequently.
Don't Ever Share Usernames, Passwords and OTPs!
Never ever share your usernames, passwords or OTPs with anyone, including DFCC Bank. Neither DFCC Bank, nor any of its appointed agents, or any government department or statutory body or law enforcement agency will ever contact you by any means and ask you for any sensitive information about your accounts or identity, especially your username, password and or OTP. Never respond to any such request and instead report it immediately to DFCC Bank by calling our hotline on +94 112 350000.
Always Directly Access Online and or Mobile Banking
Never ever click on any links that claim they will direct you to our online or mobile banking facilities. Ensure that your mobile app is installed from Google Play or the Apple App Store only and not from anywhere else. Make sure the app you install is genuinely from "DFCC Bank PLC" by checking the publisher's name prior to downloading.
When accessing online banking, make sure to type in the URL yourself, or visit the official DFCC Bank website at www.dfcc.lk instead of clicking on any links, and aim to use an incognito or private window when doing so, if possible. Furthermore, avoid accessing online banking over a public and/or open Wi-Fi network. Always make sure the first part of the URL (the domain name) is exactly as it should be http://online.dfcc.lk/ or https://dfcciconnect.lk/ before you login.
Report Suspicious or Unauthorised Transactions Immediately
If you ever detect any suspicious or unauthorised transactions, report them immediately. The earlier you report, the better the chances of us apprehending criminal actors and securing any stolen funds. Call our customer support hotline on +94 112 350000 24/7 to report any such activity.
A Note on Phishing
Phishing attacks are when a malicious 3rd party presents themselves as DFCC Bank or any other legitimate organisation in order to steal your personal information and or login credentials, by tricking you into inputting or handing over sensitive information.
Such attackers may try to contact you by email, phone, WhatsApp, SMS, web links, web ads and even in-person. Always be aware of what you click and DO NOT enter or give over any information to any online interface unless you know for sure it is genuinely DFCC Bank.
We will never contact you to provide any kind of technical support or verify any personal information. If you need such support, it is up to you to contact us via an official channel. Only if and when YOU contact us, we may ask you for certain personal details to confirm your identity. However, we will never ever ask for your login credentials, CVV numbers (3-digit number on the reverse of your debit/credit card) or any other information that can be used to authenticate a transaction using the digital banking facilities made available to you.
When it comes to staying safe online and securing our digital transactions, we ourselves can be our own best protector or our own biggest weakness. So, always be aware, think before you click and think twice before you hand over personal information to any 3rd party.