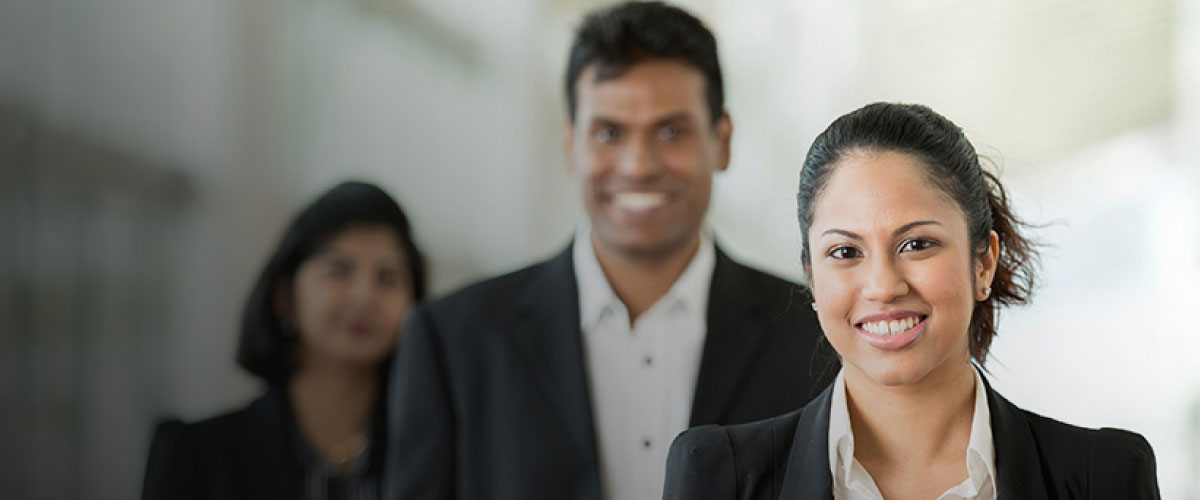 Secure Your Financial Future by Unleashing the Power of Investing!
June 19, 2023
Secure Your Financial Future by Unleashing the Power of Investing!
An insightful guide to investing for your future with DFCC Bank by Aasiri Iddamalgoda – Senior Vice President- Head of Retail and SME.
In today's fast-paced world, where financial security and achieving goals are of utmost importance, it has become crucial for individuals to take control of their financial journeys. The earlier you start, the more significant the advantage you have when investing, which is why starting as early as possible is crucial.
In this article, I will use the experience and insights I have gained in my -year career in finance to discuss the importance of investing and present to you the exceptional, well-rounded DFCC Investment Planner, which is a comprehensive solution that empowers you to build a healthy investment fund, realise your dreams and secure a prosperous future for yourself and your family, with minimal effort on your part.
Seek High, But Consistent and Safe Returns
Obtaining a high rate of return on your investment means you can achieve more in less time with less money upfront. Unfortunately, many struggle to find viable investment options that offer higher returns than traditional savings products. These investments are often unstructured, making it difficult to be disciplined in saving and investing. Also, many high-yielding investments, such as stocks and other assets, can be very volatile and complicated to convert into accessible cash while requiring extensive knowledge and time to be successful and carrying a significant risk of loss.
With this understanding, we have designed DFCC Investment Planner, which provides a flexible yet structured approach that allows you to save a conveniently specified amount each month for a predetermined period. By doing so, you can achieve a targeted lump sum of money with a guaranteed rate of return by the end of the investment period, which will help you to meet your investment goals.
Unlike traditional savings products, DFCC Investment Planner offers higher returns and a structured plan to ensure that your hard-earned money grows accelerated. The interest rates (p.a.) applicable for LKR accounts are 15%, and for minors, it is 15.5%. For FCY accounts, the interest rates are 7.0%, and for minors, 7.5%.
Trusted Flexibility and Convenience
At DFCC Bank, we aim to be your trusted partner in growth and a bridge to your financial dreams – a partner who is dedicated to helping you reach your future goals. Everyone's financial goals are unique, so DFCC Investment Planner offers unparalleled flexibility. You can choose from a wide range of plans, from 2 to 15 years for LKR deposits and up to 5 years for FCY deposits. Our automated fund transfer facility also provides a hassle-free and consistent way for you to build your investment, as you can easily use it to make regular payments into your DFCC Investment Planner without needing to do it each month personally.
DFCC Investment Planner also allows you to customise the deposit amount and the maturity period at the plan's placement. This level of flexibility empowers you to plan your future expenditure easily, whether purchasing your dream home, funding your child's education, or ensuring a comfortable retirement.
Additionally, you have the flexibility to open joint accounts and can check your accumulated balance at any time through online banking. With the DFCC Investment Planner, there is also no limit to the number of accounts you can open in your name, allowing you to diversify your investments, target specific goals and maximise your growth potential.
Secured and Guaranteed Returns
One of the standout features of DFCC Investment Planner is its guaranteed maturity value. As a reputed and trusted commercial bank, we promise to deliver pre-planned investment returns at the end of the specific period, providing you with peace of mind and a sense of security. This gives you the confidence you need to set any future financial goal and achieve it.
DFCC Investment Planner offers a range of maturity options to suit your investment goals. For LKR accounts, the minimum maturity value is Rs. 100,000/-; for FCY accounts, the minimum maturity value is USD 10,000/- or equivalent in any other accepted currency.
Giving Your Children a Head Start
We passionately believe in the importance of starting early when it comes to investing. That is why we have also made DFCC Investment Planner available for minors, starting from birth. By introducing your child to the world of investment from an early age, you can instil a sense of financial responsibility and help them build a sturdy foundation for their future. The DFCC Junior Investment Planner allows minors to embark on their investment journey early, with their parents' or legal guardians' support and guidance.
Choose a Trusted Partner
When selecting an investment partner that will support achieving your future financial goals and dreams, DFCC Bank stands out as the obvious choice. We understand that investing and securing your legacy is a deeply personal endeavour, and we are committed to providing you with the tools, expertise, and support necessary to make informed investment decisions. With DFCC Investment Planner, we offer the highest rates of interest available in the market and a structured but flexible approach for you to achieve your goals.
Begin your journey to financial independence today with DFCC Investment Planner; contact your nearest DFCC Bank branch or our 24-hour hotline at 0112350000 to learn more and start securing your financial future.
Aasiri Iddamalgoda – SVP- Head of Retail and SME
About DFCC Bank
DFCC Bank is a full-service commercial bank with a rich history of 68 years and offers a diverse range of commercial and development banking services. As part of its Sustainability Strategy 2020-2030, the bank aims to become a leading institution that contributes towards greater resilience by creating resilient businesses and supporting green financing and sustainable, socially responsible entrepreneurship. The Bank has received numerous accolades, including being named the 'Most Trusted Retail Banking Brand' and the 'Best Customer Service Banking Brand' in Sri Lanka in 2021 by Global Brands Magazine UK, and 'Market Leader in Cash Management 2021' by Euromoney. Additionally, DFCC Bank is ranked among Business Today's Top 40 Corporates in Sri Lanka, is rated A- (lka) by Fitch Ratings Lanka Limited, and is regulated by the Central Bank of Sri Lanka.