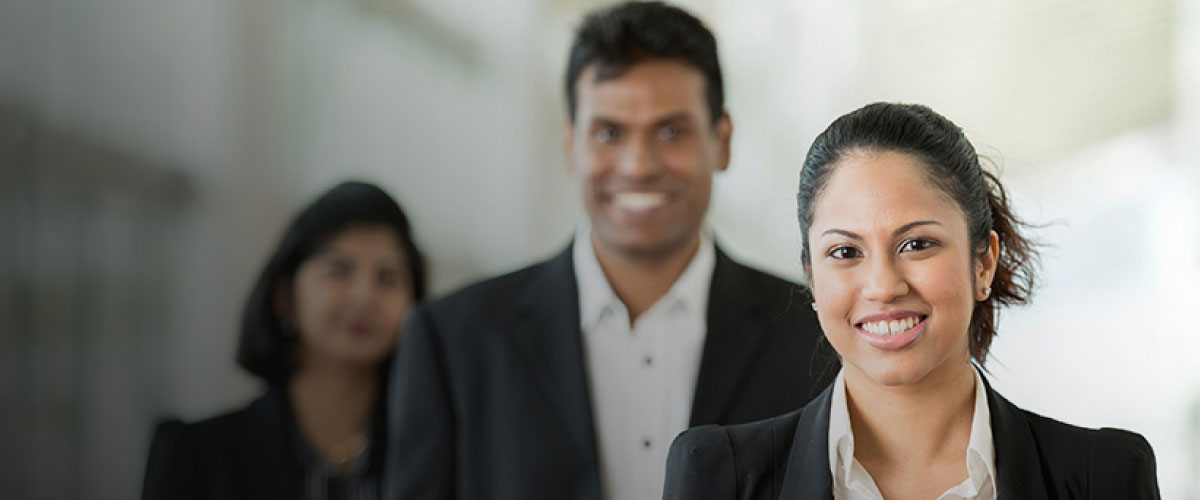 Choose DFCC Bank as your ultimate Salary Partner
February 5, 2020
With over 60 years of heritage in Sri Lanka, DFCC Bank is a leading player in the competitive local banking industry. Leveraging its 139 service points and continuous investments in providing seamless banking solutions, the Bank is geared to serve Sri Lankans from all walks of life in line with its commitment to be the 'Bank for Everyone'.
Implementing this strategy all across the country, DFCC Bank recently introduced DFCC Salary Partner– an all-in-one product for its salaried customers and Senior Vice President Branch Banking and SME at DFCC Bank Aasiri Iddamalgoda ellobrates the unique benefits that this new proposition offers,
What is the DFCC Bank's Salary Partner product? And how does it differ from salary saver products offered by other banks?
The DFCC Salary partner product was launched in line with the Bank's commitment to help its loyal customers lay the foundation for their future success. In order to meet the rapidly changing financial needs of customers, banks have to quickly align with global financial and fintech trends in order to remain relevant. At the same time, a digitally evolving world mandates digital financial services and products that connected customers can access on-the-go and with ease and convenience.
Taking all this into consideration, currently, most banks offer current and savings accounts for salaried customers, but without many advantages. Some may have high interest rates, but this not a customer's only requirement. Identifying this, DFCC Bank launched the Salary Partner product to achieve just that – to partner its loyal customers and help inculcate a habit of saving, while rewarding them for their financial commitment and adding a bundle of financial solutions. This is where the Salary Partner product differs from those of other banks.
Who is the Salary Partner product targeted at, and why?
The DFCC Salary Partner product is accessible to any individual with a minimum net salary of Rs.70,000 per month, remitted into a DFCC Bank account. According to research, this focus group is considered the largest market segment, which accounts approximately for 20% of the employed population.
In line with DFCC Bank's 'Bank for Everyone' strategy, this specific product is also targeting at its young adult segment, which includes young professionals and first-time entrepreneurs striking out on their own. These digitally savvy individuals are on the lookout for a digitally experienced financial services partner that can cater to their changing requirements – this is where the DFCC Salary Partner comes into play.
What benefits can customers expect from this product?
DFCC Salary Partner is unlike any other product available in the market. While most products focus on interest rates or hassle-free documentation, DFCC Bank goes above and beyond to offer a wide range of benefits for its Salary Partner customers.
Benefits regarding savings accounts include waiving the initial deposit to open an account and first salary remittance made within 30 days of the account opening, while current account benefits include waiving off of the minimum balance maintenance fee and a free first cheque book. Similarly, DFCC Bank will waive the joining and renewal fees for debit cards, and offer a credit card limit of twice your monthly net salary.
The Bank will also offer an overdraft facility after 6 consecutive months of salary remittance based on the credit evaluation status, with the limit set at twice your net salary. For customers looking for loans, the Bank will grant personal loans at preferential interest rates, with a maximum repayment period of 5 years, and provide approval within 2 working days. The Bank also enables customers to pay their insurance premium through DFCC credit cards in installments at 0% interest.
Mainly targeting those aged between 22 and 40 years, the Bank offers access to DFCC Virtual Wallet, free SMS alerts, free online banking facility, free e-statements and free utility bill payments as a part of the DFCC Salary Partner package.
What investments has DFCC Bank made to compete successfully in the industry?
In a highly saturated and competitive market, DFCC Bank has made significant investments in improving its products and services. Over 2019, DFCC Bank made several investments in systems and on training its staff to provide the highest levels of service and a personalized experience for all its loyal clients. It is this commitment that led the Bank to launch its 'Bank for Everyone' campaign this year, with a view to serve each and every Sri Lankan from all walks of life – whether it is kids, teens, adults or the older generation.
DFCC Bank's mission of being the 'Bank for Everyone' led it to open 20 branches in just one month in 2019, in efforts to make its services accessible to everyone around the country.
How the industry performing at present & what is the DFCC Bank's stance to face challenges in 2020?
We see a challenging year with better opportunities than 2019. Sri Lanka's economic activities have seen a slight improvement post the presidential election, driven by positive sentiments from local and foreign investors. With moves such as the drop in long-term interest rates, we expect a positive climate for the banking industry in 2020. As a bank with 65 years of heritage and now a fully fledged commercial bank, we are fully geared to accept the challenges in this year in order to become the most customer centric digitally driven bank in 2025.