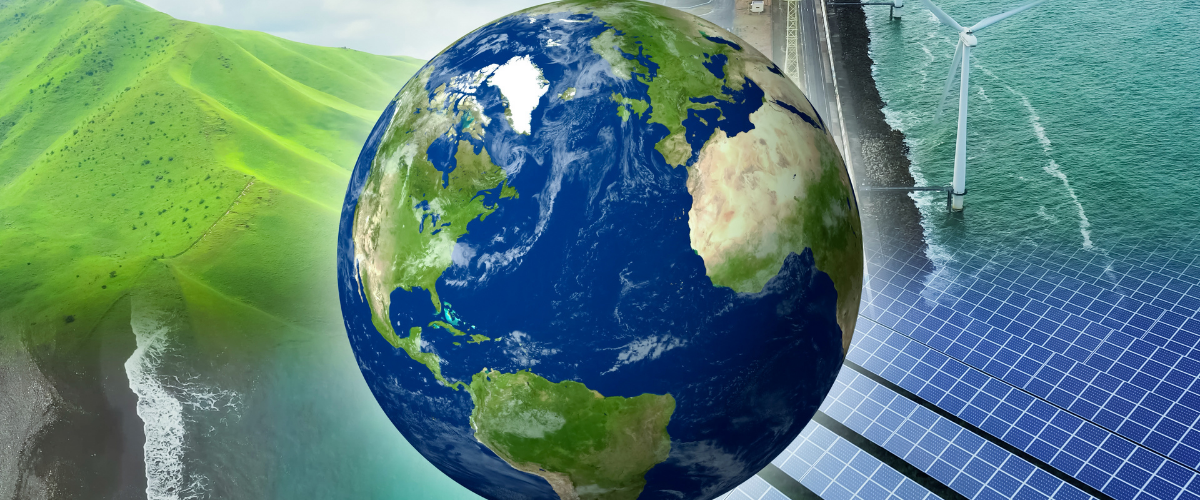 DFCC Sustainability Strategy
It is recognized globally that the business case for sustainability has benefits that accrue to all stakeholders. As the expectations of stakeholders evolve, sustainability is no longer something that is considered optional or voluntary but is now a "must do" practice to future-proof the business against the demands of regulators and lenders. Sustainability is a key part of DFCC Bank's Vision 2025 strategy and will be crucial in the Bank's journey to becoming the most customer centric, digitally enabled bank that meets customers' future needs.
In 2020, the Bank boldly developed its first formal Sustainability Policy, Strategy, and Plan for the period 2020 to 2030, building on its historical achievements in this area. This stems from a belief the Bank holds that it must contribute towards strengthening resilience among its stakeholders and also towards resilience in Sri Lanka, given the greater likelihood of uncertainties and challenges across the globe during the next decade. The Bank aims to create long-term stakeholder value through sustainability.
Sustainability vision
DFCC Bank to be the leading bank contributing towards Sustainability by 2030.
Sustainability purpose
Contributing towards a resilient Sri Lanka.
The Bank believes that the best sustainability framework to adopt is the Triple Bottom Line (TBL) of People, Planet, and Profit (the three Ps)
The Bank is committed to conducting its business in a responsible and inclusive manner that adds value to all its stakeholders.
on the economic, social, and environmental aspects of sustainability or People, Planet, and Profit.
In applying the TBL framework to Vision 2025, the Bank has three key sustainability dimensions:
Resilient Business
Contributing to sustainable economic growth
Impacts for Resilience
Promoting positive environmental and social impacts
Resilient Communities
Advancing sustainable workplaces and lifestyles
DFCC Bank has identified six cross-cutting themes (the six Es):
Education, Elderly, Entrepreneurship, Environment, Emergency Relief & Exercise
The Bank will focus its sustainability efforts on these themes to maximise its impact. Sustainability will be powered through five key enablers: Collaboration, Digitising, Empowerment, Innovation, and Inclusivity. These enablers will help the Bank to realise its vision of sustainability and contribute towards a resilient Sri Lanka, while also actively contributing towards the UN Sustainable Development Goals (SDGs).
The overall vision of a sustainable DFCC Bank and its goals is conceptualised as follows:
DFCC Bank's new Sustainability Strategy is linked to 12 SDGs:
The Bank's sustainability activities will actively contribute towards specific SDG related targets and indicators.

The big goals for DFCC Bank
Key goals have been developed for the Bank with consideration for the developments in the global and local banking sector and building on the Bank's past activities related to sustainability.
Goal 1
The Bank for Green Finance
DFCC Bank seeks to be the bank specialising in environmental, energy, and sustainability-related project and advisory services.
Goal 2
Carbon neutral bank by 2030
Carbon neutrality is achievable with a combination of energy conservation, renewable energy, and purchasing of carbon offsets over time. Technological advances and changing economic policies impact positively on feasibility.
The goal is congruent with global sectoral good practices and trends in the financial sector in Sri Lanka, as well as the Government of Sri Lanka's stated policy aim of 80% renewable energy by 2030 in Sri Lanka. The Bank will work in partnership with several organisations on renewable energy to achieve this goal. DFCC Bank also seeks to be a Clean Air Champion in Sri Lanka and will work with organisations on local air pollution mitigation actions.
Goal 3
Achieve sustainable work lifestyles by 2030
The Bank seeks to advance sustainable workplaces and lifestyles via governance, inculcating sustainable workplace practices as well as lifestyles for clients and staff in general. This includes a range of elements from promoting diversity and inclusivity, to productivity-oriented wellness and sustainable consumption and lifestyle practices