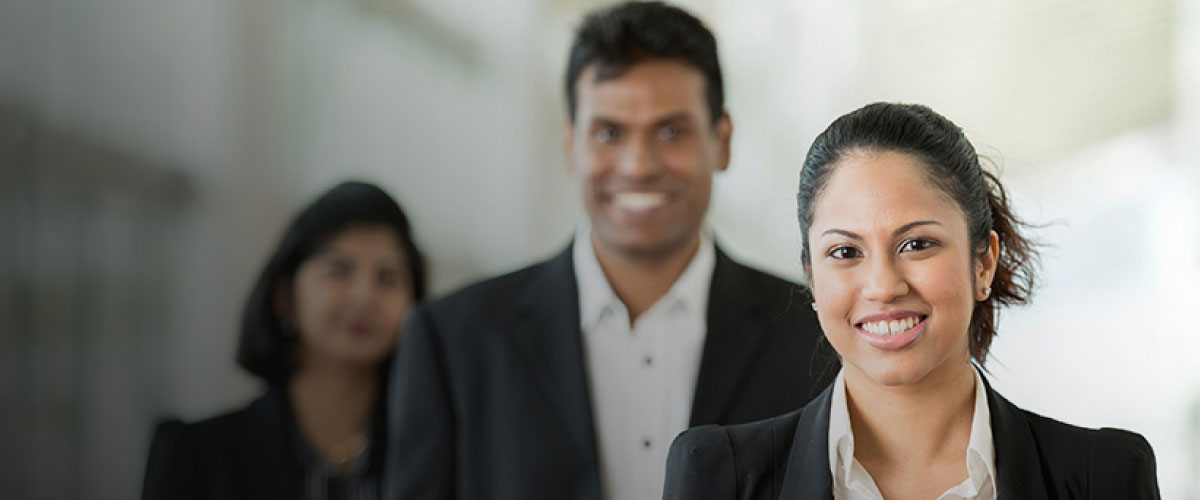 DFCC and DVB's strategic amalgamation heralds the launch of a dynamic new licensed commercial bank in Sri Lanka – DFCC Bank PLC
October 6, 2015

In a landmark development in Sri Lanka's banking and financial sector, DFCC BANK and DFCC VARDHANA BANK will amalgamate to form DFCC Bank PLC; a Full-Service Bank. The newly formed entity will offer a broad range of products and services including development banking, commercial banking and personal financial service facilities. The bank's new logo symbolizes its commitment to offer customers simplicity and convenience. The synergies that will result from the merging of DFCC and DVB will strengthen and position the new DFCC BANK as a force to be reckoned with in the financial services sector.
Since the announcement of the amalgamation earlier this year, both banks have been going through a rapid integration process. The new, amalgamated bank will continue to serve a variety of clients ranging from individuals, professionals and entrepreneurs to SMEs and corporates, with the same level of service for which both DFCC and DVB have always been renowned. The combined entity will have approximately 1,500 employees with expertise in various disciplines, a combined asset base of Rs 210 billion (as at March 2015), and an island wide footprint, operating through 137 branches.
The new entity brings together unparalleled expertise in development and commercial banking, and customers will be able to depend on the experience and proven track record of both banks. At both domestic and international levels, DFCC has the experience and capabilities to provide customers with innovative and responsible financial solutions to cater to their every requirement. The two Banks share a common vision, mission and set of values, as well as a common ethos, and will draw synergies from the DFCC Group's complementary areas of business through its subsidiaries, associate company and joint venture, to provide value for customers.
This amalgamation is in line with the national objectives that require Sri Lankan companies to enhance their vision in order to showcase the country's strength as an attractive investment destination and a vibrant economy. Sri Lanka's economy is on a strong growth trajectory and DFCC BANK is well positioned to be a leader in the task of taking the country forward. DFCC BANK will be the spearhead in a new financial future for Sri Lanka and its people.
About DFCC Bank and DFCC Vardhana Bank
Founded in 1955, DFCC is one of the oldest development banks in Asia, and celebrates its Diamond Jubilee on the 4th of October this year. The Bank possesses a proud heritage of achievements, which includes financing new economic sectors in the country and being the wind beneath the wings of many trail-blazing entrepreneurs especially in their early and risky start-up stages. Today these sectors have become mainstream businesses that support the national economy in many ways.
Over time, the Bank evolved and changed to suit new realities, staying true to its development mandate. From the 1990s, DFCC embarked on a journey of transformation into becoming a financial services group which culminated with the acquisition of DVB in 2003. Since then, DVB functioned as DFCC's 99.17% owned commercial banking subsidiary – a unique model which provided for diversification and a more prudent balance of risk and return.
DVB is a pioneer in offering unique credit mechanisms such as the first-of-its-kind Lanka Money Transfer which fulfilled the aspirations of various segments. DVB was also well-known for extending its foreign currency platform to seven other local banks and financial institutions. Both banks are renowned for applying new methods to sustain growth and is recognized by leading organizations such as the APEX, EIB, NDB and World Bank.