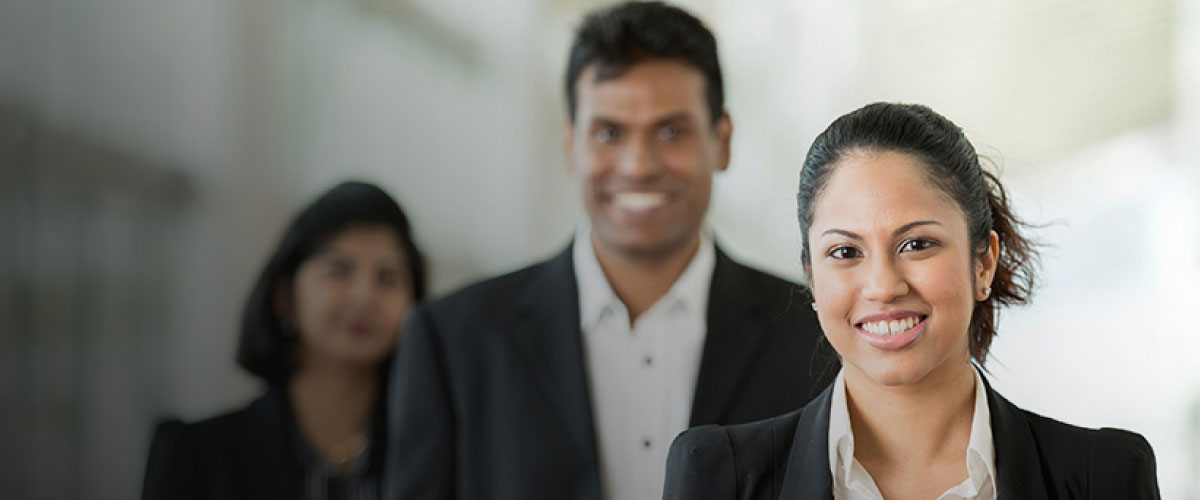 DFCC Bank and AIA Insurance Celebrate their Long-Term Partnership and High Achievers in Bancassurance
September 15, 2022
The AIA/DFCC Bancassurance Awards Ceremony was held recently at the Oak Room at Cinnamon Grand, Colombo. The event recognized the top performers from AIA Insurance's and DFCC Bank's Bancassurance business while celebrating the strong, long-standing partnership between these two giants in the banking and insurance spaces. Individuals driven by commitment and dedication to develop Bancassurance who excelled across 2019, 2020 and 2021, from AIA Bancassurance and DFCC Bank's business channels, were honoured at the event.
Thimal Perera, CEO of DFCC Bank, and Chathuri Munaweera, CEO of AIA Insurance, were among the guests of note at the event, along with other members and senior management teams of the two organizations. AIA Insurance has been DFCC Bank's exclusive partner for life-insurance-related products delivered through the Bank's islandwide branch network since November 2016, and the two have entered an extended agreement for this purpose.
Discussing the Awards and the partnership, CEO at DFCC Bank, Thimal Perera said, "The long-term agreement between our two organizations was forged to create value for our customers, providing them with competitively priced insurance and banking solutions to meet diverse financial and protection needs. In this endeavour, we have witnessed some stunning performances from individuals within DFCC Bank and at AIA Insurance that deserve to be celebrated. It is this that has inspired the AIA DFCC Bancassurance Awards. I take this opportunity to congratulate the winners and hope that they will inspire others too. It's also important to take this opportunity to recognize the exceptional working-relationship DFCC and AIA have built. This is a partnership of equals that makes us better together than alone."
The main award categories included Annual CEO's Club Awards, Central Sales Team Highest Volume Generated Team Leaders, MDRT Winners, Best Financial Planning Executive, Million Club Awards, Best New Entrant Branch, Most Productive Branch, Highest Long-Term Branch, Best Bancassurance Sales Manager, Best Regional Manager, Best Branch and Top Introducer Awards. Some categories were presented to DFCC and AIA alone, while the two organizations shared others.
"This is a great occasion and a celebration of not just our long-standing partnership but also the incredible people behind it that make it all work. We are incredibly pleased to partner with one of Sri Lanka's oldest and most digitally progressive banks. This is a true partnership where we play off each other's strengths to win together. My heartiest congratulations to all the winners and may we all aspire to excellence every day", added Chathuri Munaweera, CEO of AIA Insurance.
In total, 182 awards were presented to star performers from DFCC Bank and AIA Insurance, recognizing their exceptional work and effort, promoting wealth management, retirement planning, health insurance and higher education planning during the most challenging times Sri Lanka has faced as a nation. The most coveted awards at the AIA DFCC Bancassurance Awards included the Best Branch Award and the Top Introducer Award. Accordingly, the Kottawa Branch clinched the award for Best Branch 2019, while The Matara Branch and Bandaragama Branch won for 2020, for Category 1 and 2 respectively. The winners of the Top Introducer Awards for 2019, 2020 and 2021 were Samitha Jayathilake from the Kottawa Branch, Viraj Udugama from the Kalutara Branch and Dhananjaya Nandasiri from the Matara Branch, respectively.
DFCC Bank and AIA Insurance will continue to work together to deliver exceptional value to customers in terms of insurance products and services, delivered conveniently and accessibly through DFCC Bank's islandwide network of branches. The two have made strategic moves to ensure they can continue serving customers with agility through emerging challenges and a transformational economic environment.
DFCC Matara Branch awarded best branch for 2021 in Category 01.
About DFCC Bank
DFCC Bank is a full-service Commercial Bank with a legacy of 66 years that offers a range of commercial and development banking services. The Bank's Sustainability Strategy 2020 – 2030 envisions it becoming one of the leading banks that will contribute toward greater resilience, including the creation of Resilient Businesses that contribute to sustainable economic growth by extending support to Green Financing and, Sustainable and Social Entrepreneurs. The Bank has won awards for 'Most Trusted Retail Banking Brand' and 'Best Customer Service Banking Brand' in Sri Lanka, 2021 from the prestigious Global Brands Magazine, UK and was awarded 'Market leader in Cash Management 2021' by Euromoney. DFCC Bank was ranked amongst Business Today's Top 40 Corporates in Sri Lanka. DFCC Bank is rated [SL] A+ by ICRA Lanka Limited and A+ (lka) by Fitch Ratings Lanka Limited, as a licensed specialized bank supervised by the Central Bank of Sri Lanka.