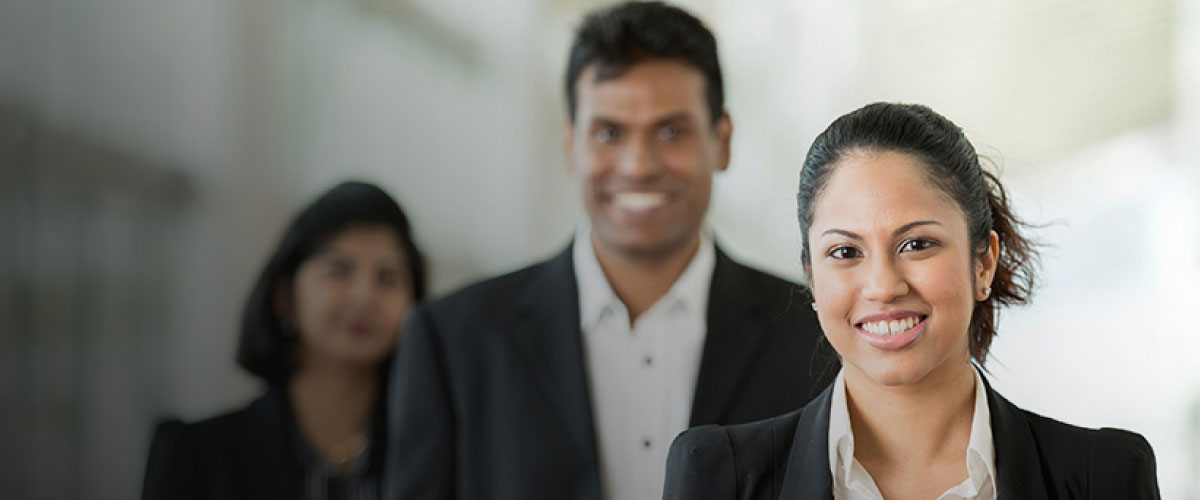 DFCC Bank Celebrates International Women's Day, Highlighting Commitment to Diversity, Equity, and Inclusion
March 28, 2023
DFCC Bank recently concluded its International Women's Day (IWD) celebrations with a female-led Forum on the 10th of March, 2023. The Bank's week-long IWD campaign celebrated the contributions of its own women whilst also recognising the social, economic, cultural and political achievements of women globally and raising awareness about issues inhibiting gender parity. DFCC Bank's commitment to diversity, equity, and inclusion was highlighted throughout the week's activities.
The unique female-led forum, was held at the DFCC Bank Head Office Auditorium, with the participation of the management and over 100 staff members. The forum featured three eminent women speakers – Ms Renuka Weerakone, Director General of the Board of Investment of Sri Lanka, Ms Kimarli Fernando, Seasoned Banker and Former Chairperson of the Sri Lanka Tourism Development Authority; and Ms Rukshi Nethicumara, Entrepreneur and Founder of Butter Boutique, diverse personalities, who shared their experiences and insights on the importance of gender diversity in the workplace.
Several of the Bank's women employees from the branch network were also recognised at the forum. These women stepped up and volunteered to mentor and inspire junior female employees to realise their career goals and ambitions. This underscored the importance and value of effective female mentors and the need for a support network to empower women to succeed in the workplace and grow into leadership roles.
Commenting on the celebrations, Sonali Jayasinghe – SVP, Human Resources said, "At DFCC Bank, we believe an inclusive workplace is key to our success. Therefore diversity, equity and inclusion are critical components of our corporate system of values, and we are committed to creating an environment where all employees have an opportunity to thrive and grow. The activities we organised to mark IWD are important to that effort."
DFCC Bank has in place a formal Sustainability Strategy, which emphasises continued improvement in female representation in employment, as well as in leadership roles. In line with its commitment to the cause of diversity, equity and inclusion, DFCC Bank's policies, processes, and procedures are regularly reviewed and revised to ensure their alignment with its sustainability goals. The Bank is an equal opportunity employer, and all aspects of an employee's journey, commencing from recruitment and onboarding, are transparent and equitably implemented.
"I'm proud to be part of an organisation that is committed to promoting diversity, equity, and inclusion in the workplace," added Sonali Jayasinghe, explaining that "DFCC Bank's International Women's Day activities have been a powerful reminder of the important role that women play in our society, and we remain committed to supporting and empowering women at every level of our organisation".
About DFCC Bank
DFCC Bank is a full-service commercial bank with a rich history of 68 years, and offers a diverse range of commercial and development banking services. As part of its Sustainability Strategy 2020-2030, the bank aims to become a leading institution that contributes towards greater resilience through the creation of resilient businesses and supporting green financing and sustainable, socially responsible entrepreneurship. The Bank has received numerous accolades, including being named the 'Most Trusted Retail Banking Brand' and the 'Best Customer Service Banking Brand' in Sri Lanka in 2021 by Global Brands Magazine UK, and 'Market leader in Cash Management 2021' by Euromoney. Additionally, DFCC Bank is ranked among Business Today's Top 40 Corporates in Sri Lanka, is rated A- (lka) by Fitch Ratings Lanka Limited, and is regulated by the Central Bank of Sri Lanka.