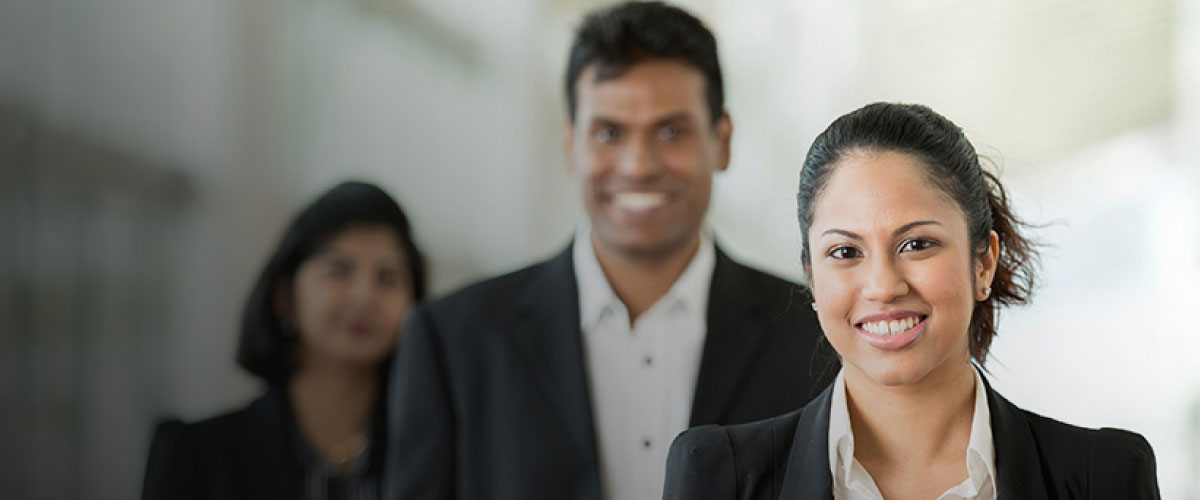 DFCC Bank come forward to assist the Children in Katuwapitiya for their educational needs
August 19, 2019
06 August 2019, Colombo: DFCC Bank PLC, one of Sri Lanka's fully fledged commercial bank recently donated its Vesak celebration funds to students affected by the tragic events of Easter Sunday.Realizing the need to come together as one country during trying times, DFCC Bank's Negombo branch  identified several students who were affected by the incident at Katuwapitiya Church  and made a significant donation in their honor towards their future education.Commenting at the event, Chief Executive Officer of DFCC Bank PLC Lakshman Silva stated, "Children are the future of Sri Lanka, and we owe it to them to be the best role models and enablers. DFCC Bank is honored to play a small part in rebuilding the lives of some of the children affected by the tragic attacks that took place on Easter Sunday. We take it upon ourselves to lift them up and help them to be greater individuals of tomorrow by being a part of their education journey."At an event held at the DFCC Negombo branch premises, DFCC Bank CEO, in the presence of senior management, branch staff, students, principals, parents and customers donated these funds to selected students in the area of Katuwapitiya.As a leading player in the local banking financial services landscape, DFCC Bank believes in being the bank for everyone, from children, students and youth, to young adults and senior citizens. In this regard, the Bank renews its focus on students through this initiative, contributing to uplifting their education and thereby the country's future.
Photo Caption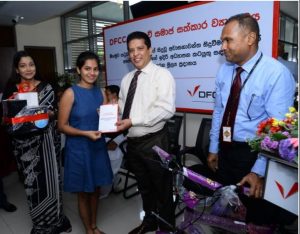 Mr Lakshman Silva, CEO DFCC Bank presenting the donation to a student. Also in the picture from left to right Ms Nilmini Gunaratne, Vice President Marketing, Mr Wajira Punchihewa, Vice President/Regional Manager
About DFCC Bank
DFCC Bank PLC is a fully fledged commercial bank offering the full gamut of commercial and development banking services. The Chartered Institute of Management Accountants (CIMA) and the International Chamber of Commerce of Sri Lanka (ICCSL) recognized DFCC Bank as one of ten "most admired companies" in Sri Lanka for 2018. The Bank was also ranked No 14 in Business Today's list of Top 30 businesses in Sri Lanka and was placed in the 25th position in Brand Finance Top 100 Most Valuable Brands, 2019. DFCC Bank is rated AA- (lka) by Fitch Ratings Lanka Limited.