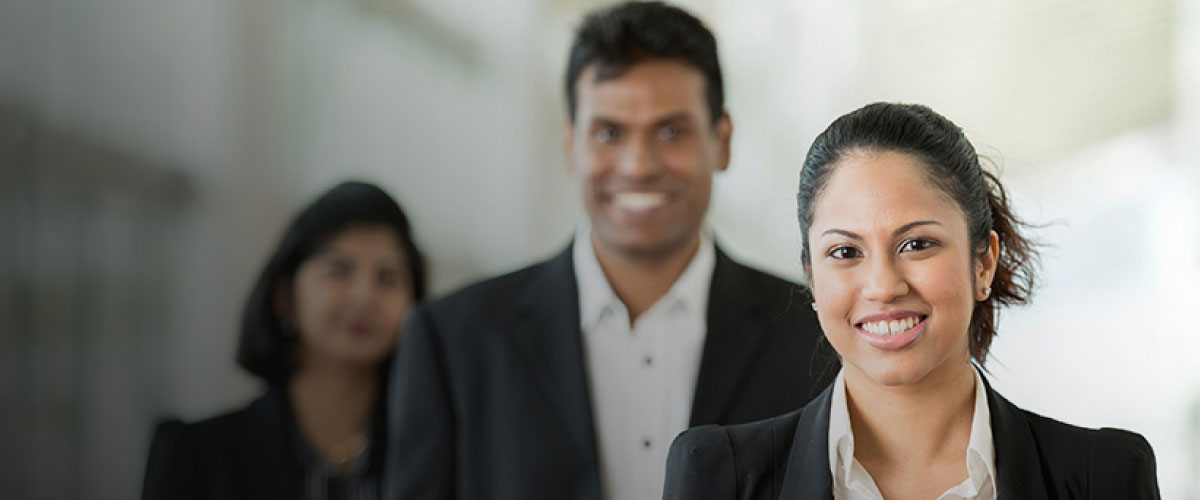 DFCC Bank, Digitally Enabled!
August 29, 2022
Digital banking strategies have evolved over the years, as traditional banking models have lost their potency, particularly in the post-pandemic new normal. Disruptive technologies, shifting consumer behaviour and increased awareness of sustainable impact of a business have forced the industry to rethink entire business and operational models.
We spoke with Dinesh Jebamani, Vice President Digital Strategy at DFCC Bank on the Digital Banking solutions offered by the Bank.
Could you give us an overview of DFCC Bank's Digital Banking strategies and initiatives?
Digital strategies must evolve to support rapid innovation, re-invent business models, help growth, improve operational agility, create more value and provide better customer experiences to all stakeholders.
In line with these changes to the landscape of banking, DFCC Bank has categorised its digital banking strategy into digital channels, digital payments, digital operations, digital services, digital analytics, and the Agile Innovation Centre of Excellence. These six pillars form the basis and launching pad for many products and services that provide experiences that continually align with changing customer behaviours and new and existing technologies.
What are the products and services under DFCC Digital Banking?
We offer transactional convenience to customers through our digital channels such as ATMs, cash recycler machines (CRMs), both on and off-site, cheque deposit kiosks, Pay and Go machines, and interactive website and online banking.
In terms of digital services, customers have access to banking information and support via our interactive and consolidated e-statements, SMS alerts, and DFCC Chatz for live chat support and video chat support.
We have seen an exponential increase in digital payments as customers seek convenience, safety and speed to perform their transactions. The DFCC Virtual Wallet, a hybrid mobile banking app with options to pay nearly 50 billers and institutions, and the ability to perform e-commerce payments is fast becoming a market challenger due to its ease of use and embedded experiences.
Our digital operations offer solutions such as M-teller doorstep banking, card-less withdrawals using the wallet on our ATMs and CRMs, self-on-boarding from debit card to wallet, virtual customer non-face-to-face on-boarding for account opening, digital Fixed Deposits and savings accounts, and goal setting savings via online banking, adding convenience and flexibility to customer's banking needs.
We also carry out various customer engagement initiatives and value additions through our digital analytics aiming to enhance the banking experience.
What is DFCC Virtual Wallet and how can customers sign up for this service?
DFCC Virtual Wallet is a hybrid, trilingual mobile banking app. It has inbuilt mobile banking features and a new user interface introduced a couple of years ago, enabling customers to perform many banking functions with a smartphone.
DFCC Virtual Wallet enables users to bank from wherever they are and perform transaction speedily and conveniently. They can check the balances of current or savings accounts, interest rates, maturity dates on FDs, and loan balances, add their DFCC credit cards and view credit card details such as the card balances and limit, transaction details, and e-statements of the past three months, and transfer funds from their own accounts to third-party DFCC accounts or any other bank accounts via CEFTS.
They can also pay other bank credit cards via CEFTS, download or share transfer confirmation receipts to beneficiaries, top-up the wallet and pay bills for mobile and telecommunication services, utility services, and insurance providers, send money to mobiles and request funds & also withdraw cash from DFCC ATMs and CRMs island-wide 24/7, as the card-less withdrawal feature is enabled.
Over the past 12 months, we have added more than 15 new features to add value to our customers. This was due to the dedication and commitment of our staff and external partners. Research and work continue to ensure adoption of new features and increased positive user experience.
What are the services and facilities offered through DFCC Online Banking?
The DFCC Online Banking user journey for retail banking customers was designed based on user feedback, applying new technologies built on the new core banking platform "Temenos Infinity". We adopted a design thinking approach for user interface and enabled "do it yourself" functions.
The new DFCC Online Banking platform gives customers complete control over finances, allowing them to bank online using a wide array of services and features such as goal setting savings, fixed deposits, savings accounts, activating alert services, and selecting their preferred user ID. They can also check their portfolios to view accounts, deposits and loans, manage credit cards, and make transfers within DFCC accounts or other bank accounts via CEFTS or SLIPs.
Downloading and viewing e-statements and a portfolio summary, adding travel notifications, viewing details of leases obtained, pay utility bills is also enabled.
Features such setting up of future dated or standing orders for transfers and payments, cheque book requests, stop payments of cheques, transaction receipts for payment confirmations, and communication with the bank securely through a built-in message facility are some of the other features available.
All retail banking customers that maintain a current or savings account can access the new online banking platform through any device as the application is mobile responsive. New customers will be registered automatically and an email with temporary credentials will be sent, which can be used to login through a two-factor authentication. The entire process is seamless and automated.
What is DFCC MySpace and what services does it enable?
DFCC MySpace refers to the self-banking services offered by DFCC Bank. MySpace offers an exemplary customer experience and ambience where the bank's ATMs cash recyclers, cheque deposit kiosks or Pay and Go machines are used. The accessibility, convenience, cleanliness and information needed for use, including a courtesy phone, have been considered when designing the space.
At present, the bank has 71 cash recyclers, 136 ATMs, 29 cheque deposit machines and 37 Pay and Go machines and 58 locations have been branded as DFCC MySpace.
Customers can use CRMs to make cash deposits to current or savings accounts – card based or cardless, make DFCC Credit Card payments and bill payments and mobile reloads. Cash withdrawals/advances can be made through ATMs and CRMs using DFCC Debit/ Credit Cards and other bank debit cards. DFCC Virtual Wallet customers can make cardless withdrawals as well.
Customers can use the Pay and Go machines and make payments to around 55 different billers and deposit other bank cheques using the cheque deposit machines to current accounts. DFCC is one of the few banks that do not charge the customer for withdrawals from ATMs or CRMs. Moreover, all our branches are listed on Google My Business and optimised for search.
What is unique about the DFCC Website and what are the key services offered?
The website continues to support key banking functionalities, in addition to customer relations and communications efforts. New features introduced recently include Non Face to Face (NF2F) implementation of digital on boarding, converting the website into a semi-digital branch, enabling customers to open accounts in the comfort of their homes or offices enhancing customer convenience, and online credit card applications have been upgraded in sync with bank processes.
Additionally, the dynamic DFCC Pinnacle page with relationship manager details was developed, credit card comparison upgrades with new products such as Mastercard and Affinity Card, to compare and choose the most appropriate card type, a microsite for the Aloka Product Page was developed to empower Sri Lankan women with compelling offerings and a dynamic page for Virtual Wallet with wallet merchant page.
What is DFCC Chatz and how has it evolved so far?
DFCC Chatz is the trilingual, interactive, multi-channel chatbot which aids customers through the corporate website, Viber and more recently Whatsapp. For complex inquiries, customers will be directed to a live chat with a contact centre agent. The bot was revamped, and a new flow-based chat and search feature were introduced, while the option to chat with a live agent was embedded to the main chat window, along with video chats to enhance the overall user experience.
DFCC launched the DFCC Agile Innovation Centre of Excellence last year. Please explain its progress so far?
In striving towards the goal of becoming the most customer-centric and digitally enabled financial institution by 2025, DFCC Bank launched DFCC Agile, in collaboration with Innovation Quotient (IQ) to bridge the gap between human insights, bold creativity and technical capabilities in terms of innovation management and design thinking. This will help accelerate the development of next-generation banking solutions and services using core technology and consumer insights.
The main objective was to develop an innovation road map with external partners and varied teams in the bank through multiple iterations and reviews on an on-going basis. This process will facilitate the outcome of many out-of-the-box initiatives that will be taken to market as new financial propositions for customers.
Another key role to be played by DFCC Agile will be the validation of the bank's internal capacity, to better leverage it for growth. Specific road maps will then be driven by identified in-house cross-functional teams resulting in increased creative capacity within the organisation. This is also expected to focus on measuring and defining immediate opportunities present before the business and carrying out quick validations before integrating the same to existing business models or creating new models.
We are confident that, technology and digital trends influenced by current and future market trends will be effectively harnessed and implemented, resulting in a seamless, relevant and convenient customer experience, and product and service offerings.
Dinesh Jebamani – Vice President Digital Strategy, DFCC Bank