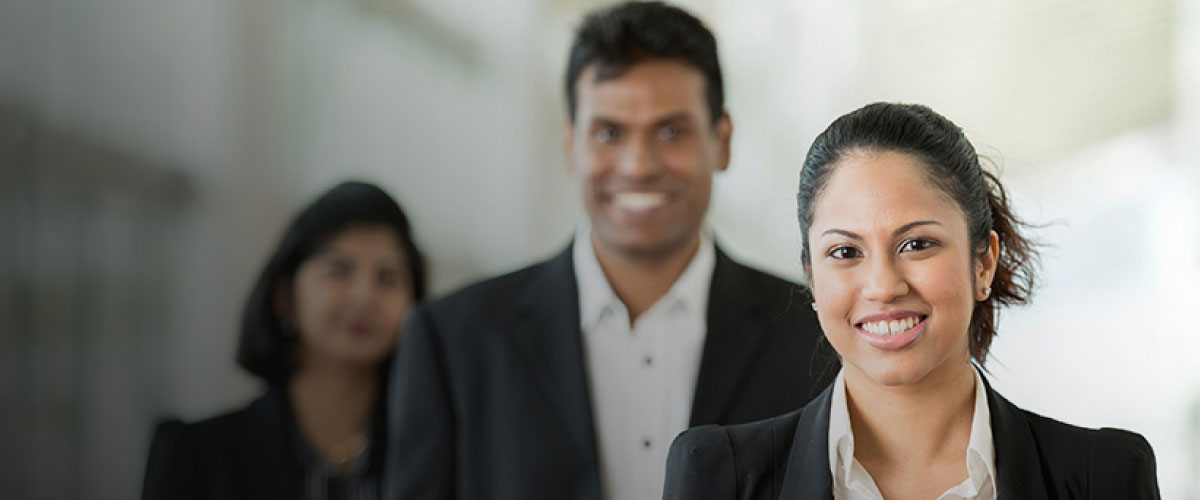 DFCC Bank Emphasises 'Financial Independence & Security' Through 'Active Saving'
November 22, 2022
DFCC Bank, the premier commercial Bank in Sri Lanka, has been playing a prominent role in transforming the lives of its customers by actively promoting and incentivising the habit of saving for them to become financially independent while achieving their dreams and goals for over six decades ever since its inception in 1955.
Led by banks, World Thrift Day is celebrated annually on 31st October worldwide to promote the importance of savings and financial security for individuals and the nation. Banks, in general, have been pioneers in promoting and facilitating the habit of savings among the public to achieve higher standards of life while supporting the national economy.
In celebrating World Thrift Day, DFCC Bank's Senior Vice President for Retail Banking & SME, Aasiri Iddamalgoda, sat down with us to share the Bank's view on the importance of promoting saving as a habit and recent efforts taken by the Bank amid an economic crisis to ensure more customers engage in savings. He also touched upon some key; innovative savings products offered by the Bank.
The following are the excerpts from the discussion:
Q1 – What's the significance of saving for an individual and the nation from DFCC Bank's point of view?
Saving is an essential habit everyone must cultivate; it's not an option.
The unpredictability of future events increasingly becoming more frequent has motivated people to act more financially responsible. This serves as the fuel driving towards being 'thrifty' as many have experienced first-hand; savings act as a safety net in the case of any unforeseen emergency due to a natural disaster, pandemic, or another unexpected event.
Each rupee saved today is an investment for the future. DFCC Bank recognises the importance of saving and has thus taken steps to reward all its customers for engaging in this worthy habit. The art of saving is necessary to lead a secure and happy life. Therefore, inculcating this habit in children at an early age is necessary.
As responsible bankers, we celebrate World Thrift Day with our customers by emphasising the importance of savings.
Q2 – As one of the country's strong and most reputed Commercial Banks, how does DFCC Bank support its customer base to cultivate and develop their saving habits?
Supported by over 66 years of expertise in banking, DFCC Bank has successfully met customers' evolving requirements by leveraging its longstanding experience in the banking sector while utilising the latest available technology in its products and services. Aligned with this, we offer tailor-made savings solutions for anyone from infancy, ranging from maturity until seniority, with attractive interest rates and other benefits.
In particular, our superior customer service and access convenience complemented faultlessly with new digital platforms, have differentiated DFCC from our peers. Recently, the Non-Face to Face (NF2F) digital account opening process was introduced, and it includes video verification technology through the "DFCC Video Chatz "video banking service hosted on the Bank's cutting-edge trilingual website. This facilitates customers to open accounts digitally without having to step into the bank branch anytime from any place.
Q3 – What are some key savings' products DFCC Bank offers its customers?
DFCC Winner Account is known for its excellent interest rates, while DFCC Xtreme Money Market Account is designed in a manner for interest rates to grow in tandem with savings deposits for businesses and individuals. It offers higher interest rates for the Sri Lankan Rupee and foreign currency savings based on the account balance of our customers.
DFCC Junior, DFCC Junior Plus and DFCC Teen are the main children's savings accounts offered at DFCC Bank. DFCC Junior Savings Account is designed to cultivate and grow saving habits in our children. It comes with a range of unique gifts and benefits. Any Child with their parent or guardian can open a children's savings account with a minimum initial deposit. In addition, we have introduced the DFCC Teen account exclusively for the youth belonging to the age group of 13 to 18 years, allowing their parents and guardians to treat them with independence and respect and perceive them as adults, yet maintaining some supervised controls.
For Senior citizens of our country who have been devoting their lives to the service of the community, the "DFCC Garusaru" account aims to provide them with benefits, including vouchers, discounts, loyalty points from various institutions, and even health care.
Currently we offer the highest interest rates of 30% at maturity and 20% monthly for 5 year FDs along with the recently introduced 100, 200 and 300 day FDs with attractive interest rates.
Individual and Business Accounts are provided for corporate customers, while individual, and Business Foreign Currency Accounts (BFCA Accounts) are provided for international transactions and saving business foreign exchange earnings. All Individual and Corporate Accounts and BFCA Accounts are available under all types of bank accounts (Savings/Current Accounts, Fixed Deposits and Term Deposits), and customers can access them through our branch network spanning across the island.
Q4 – Cultivating the habit of saving at an early age remains critical for children to become financially responsible in future; how does DFCC Bank promote saving habits among our children?
Children's first savings account is one of the best tools to teach the importance of savings to them. We believe it's a must to introduce and familiarise children with the concept of saving at an early age. Childhood is a stage where the person is most impressionable, and inculcating good habits remain in their conscience as they become adults. Therefore, DFCC Bank has taken the lead with several initiatives in assisting parents to instil saving habits within their kids at an early age. The Bank also conducted many online Art workshops during the lockdown period.
In line with this, we have implemented several offline and online initiatives to increase financial literacy among children in partnership with many schools and educational institutes. Further, DFCC Bank conducted workshops and seminars for children who sat for the Grade 5 scholarship exam.
In addition, the Bank offers a unique benefit through the DFCC Junior Account for children who perform well in the Grade 5 scholarship exam, where children who score over 150 marks stand to receive a cash reward of Rs.150/= for every mark above 150. If a child gets 180 marks, Rs.4,500/- will be rewarded, which will be credited to the DFCC Junior Account of the child.
The latest special offer for DFCC Junior account holders to mark World's Children's Day includes DSI Gift vouchers worth Rs. 2,000/= each for every deposit of Rs. 15,000/= or above. Children are also entitled to gifts allocated to the respective gift tiers under the scheme.
Q5 – What are the benefits of opening an SDA (Special Deposit Account) account, and what are its key features?
With the economic crisis beginning to impact Sri Lanka severely, administrations expeditiously sought to increase foreign currency inflow into the country. Amidst this situation, DFCC Bank was one of the first banks to launch the DFCC Special Deposit Account in compliance with CBSL guidelines aiming to make a significant contribution towards the national plea of aiding Sri Lanka in a dire hour of need.
Through the account, Sri Lankans residing in international territories can invest their funds back into the country through a fixed deposit for 6-12 months. The account offers the service together with the best interest rates possible. Fixed Deposits can be placed in multiple currencies, including Sri Lankan Rupees (LKR), United States Dollars (USD), Euro (EUR), Sterling Pound (GBP), Australian Dollars (AUD), Japanese Yen (JPY), Singapore Dollar (SGD), Canadian Dollar (CAD), and Swiss Franc (CHF).
Customers who place a fixed deposit for 6 months are entitled to receive a 1% higher rate than regular rates, while customers who place a fixed deposit for 12 months are entitled to receive a 2% higher rate. The funds are also freely convertible and repatriable upon maturity, and customers can transfer the money back overseas through an outward remittance or withdraw the funds in Sri Lanka at maturity.
Adding to this, any person with Sri Lankan origin living in or away from Sri Lanka and even might be holding dual citizenships or permanent citizenships in other countries can open and maintain the Special Deposit Account. Funds can also be handled by any related and authorised corporate body, organisation, or well-wisher of the account holder.
Q6 – What is DFCC Bank's message on World Thrift Day?
It has become evident that catastrophe can hit at such short notice and without warning. Therefore, we highly advocate the urgency to save and turn 'thrifty', even when prospects seem bright and prosperous. This is an opportune time for anyone not saving on embracing the practice and developing it into a regular lifestyle habit. By pursuing saving habits, more options will open for you and eventually lead to financial independence and freedom.
DFCC Bank offers the highest market interest rates for our customers. With our customer-centric approach, we will continue introducing new deposit propositions targeting different customer requirements aligned with their evolving needs while integrating the latest available technologies with these propositions and making them attractive and unique in the market.
Mr. Aasiri Iddamalgoda – Senior Vice President (Head of Retail Banking & SME)