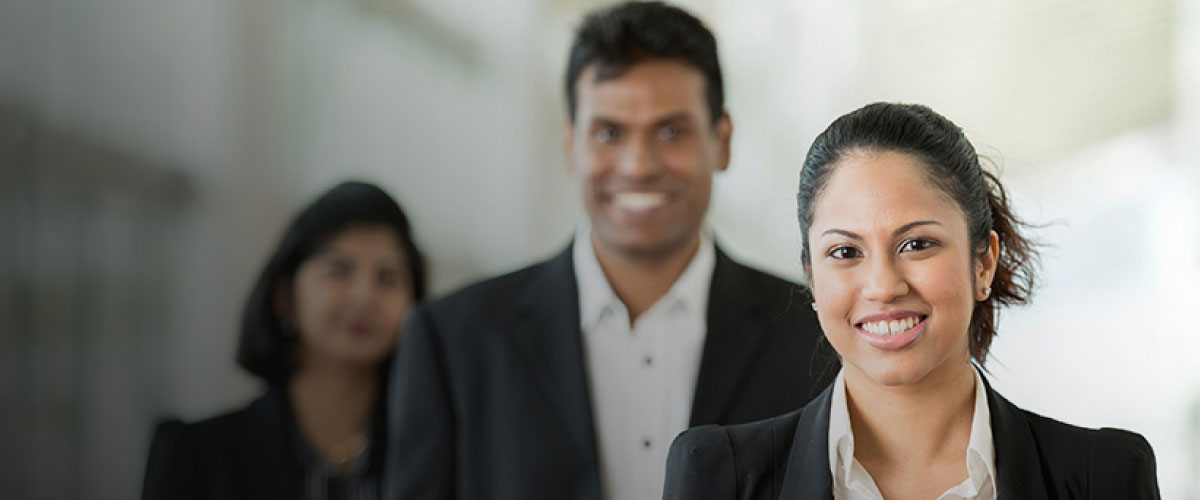 DFCC Bank empowers its staff to better serve customers
August 20, 2020

From its position as a premier development bank in Sri Lanka, DFCC Bank has expanded its operational strategy to include a host of commercial banking products and services. In line with its strategy to serve all Sri Lankans and be the 'Bank for Everyone', DFCC Bank COO Achintha Hewanayake discusses the steps taken by the Bank to cement its position in the country's commercial banking sector.
How has DFCC Bank evolved in terms of operations over the years?
DFCC Bank was a renowned financial institution providing starting capital for new projects in hydro-power, hospitality and privatization initiatives by the government and private firms. With this solid standing in the country, the Bank began its shift to becoming a commercial bank in 2003. From humble beginnings, DFCC Bank is today one of the most successful commercial banks in Sri Lanka.
DFCC Bank has seen an incredible evolution from an operational point of view with the Bank adapting to market needs at a rapid pace. Whilst the transformation from being a development bank to a commercial bank has been fruitful, our digital evolution in recent times is also noteworthy for the way in which we acclimated to market challenges and found ways to best serve our customers even during times of crisis. Since 2003, DFCC Bank has recorded significant growth measured in three phases, bringing the Bank's commercial banking portfolio performance in line with its already successful development banking portfolio. Phase 1 was gaining success as a premier development bank in Sri Lanka, while phase 2 was its successful commercial banking operations. At present, the Bank is in its 3rd phase, with the aim of securing a place in the top 5 commercial banks in Sri Lanka.
How has the expansion of the DFCC Branch network taken place over the years?
Since the early years, DFCC Bank facilitated a significant clientele across the country. However, we were serving these clients through as few as 20 branches island-wide. This proved to be a challenge. We wanted to be able to provide convenience to our existing customers, as well as reach new clients and Sri Lanka's untapped population. This was only possible through a cross-country branch expansion.
Time was also an important factor, with large branch networks taking far too much time to build from scratch. Since 2003 we have opened 140 branches which is atremendous achievement by any standard growth posted by any other bank. Previous year also we opened recorded number of branches exceeding 20.To tackle this, we adopted a strategy to partner with Sri LankaPost and within a couple years established 70-80 customer service units in locationsisland-wide. Thereafter, with time and the acquisition of customers in the vicinity, we started converting these small customer service units into bank branches. Just over the last 3 years we have been successful in converting over 80 customer service units into fully fledged bank branches.
However, after expanding rapidly over the past year, we are currently slowing down our branch expansion as we embraced the digital transformation in all our touch points. The current number of branches across the island is adequate to serve our customer base. Our priority going forward will be to improve our product portfolio to suit evolving customer requirements.
How has DFCC bank continued business as usual through the COVID-19 crisis in terms of operations?
Our experienceduring the COVID-19 pandemic has a lot of influence on how we will operate in the future and on future workflows. During the lockdown period, we had to manage banking operations with only 25% of our staff, which we managed to do without any interruptions to our services. This led us to evaluate our processes and make realistic operationalchanges for the future as well. For example, we are now looking into automating regular day to day operations to utilize our human resources for more complex tasks.
The future afterCOVID-19 will be a very different phases in life for allof us. We as a bank are now preparing ourselves for this future, through three priorities, namely working on 3 pillars customer engagement, staff engagement, and cost reduction through digitalization. This will aid us indelivering a consistent and homogenous experience to customers as well as our staff members.We want to digitalize systems on every level of the bank and we believe employee engagement, cost reductions and increasing customer engagement are key to achieving this.
Accordingto research, employees who are engaged are 150% more productive than those who are just satisfied with work. This is a learning we gained during the COVID-19 period. In terms of engaging employees with the bank, we as the bank have to make it convenient for staff members to complete their work no matter where they are by providing laptops, tablets and mobile phones for their convenience, while ensuring that our security is not compromised in any way. We are also working on educating them on business intelligence tools and customer analytics to empower them to take quick decisions.We have also invested in Google Enterprise platforms to enable digital meetings with customers and internal staff, in addition to shared calendars to increase efficiency.
What does the future hold for DFCC Bank in terms of operational excellence?
Across the bank, we are looking to automate routine operational work through robotic process automation, so people in the frontlines will have more time to serve, advise and spend more time with customers.We have already introduced a host of digital products and services to customers, and now we are looking internally to digitize our processes. We are also in the process of upgradingour core banking system to one of the best in the world, and building workflows in parallel to work with this system. In summary, we are utilizing our digital and collaborative tools to break barriers and make our workforce intelligent and creative, while also automating processes to allow them to spend more time with our loyal customers improving customer engagement and reduce operational cost.

AchinthaHewanayake
Chief Operating Officer
DFCC Bank PLC