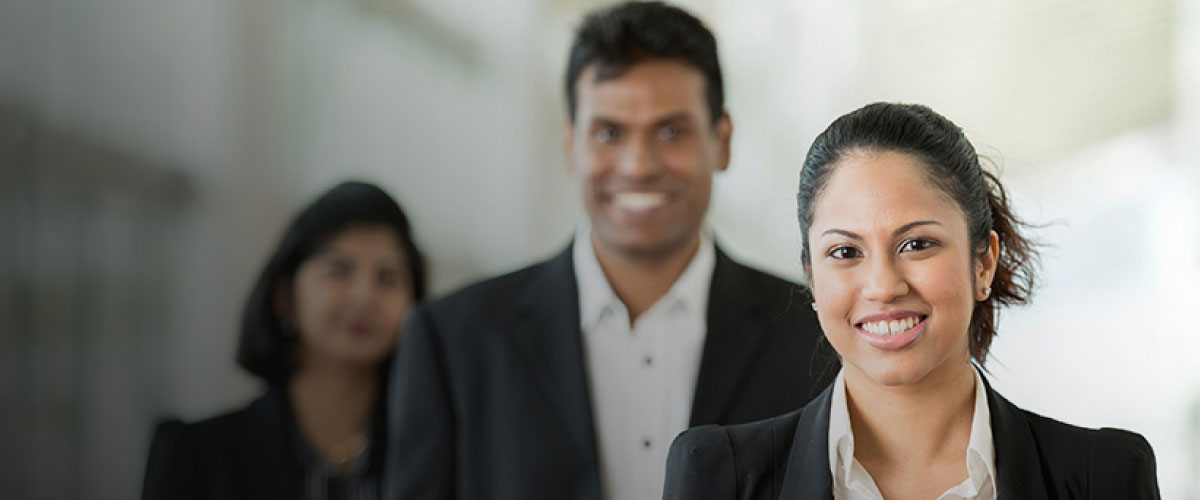 DFCC Bank gears up for Digital Transformation
September 8, 2019
DFCC Bank, one of Sri Lanka's fast growing commercial bank, recently partnered with Novustech Lanka with an aim to carry out a modernized approach to enhance the customer experience across all touch points.
As a result of this partnership, DFCC Bank implemented the upgraded Digital touch points and went live recently to provide enhanced customer experience with more accuracy and convenience. Outsourcing of ATMs, deployment of CRMs and implementation of a mobile staging app for high volume branches with priority queuing features in order to enhance the customer interaction and speedy service are the main inclusions of this partnership. .This value-adding system will ensure a smooth flow of operations by means of reducing manual work by process simplification, reducing transaction turnaround times and introducing new online and mobile banking mediums which will help customers initiate transactions even before reaching a branch and minimizing the time spent at a branch.
Acclimating to market dynamics with the motivation to stay ahead of the game, this partnership has strengthen the bank's latest digitally-enabled platforms such as Cash Recycling Machines which are the evolved versions of traditional ATMs. With introduction of the CRMs, Bank's customers are able to withdraw and deposit cash around the clock eliminating the dependency on branch closing times. "DFCC MYSPACE", the self banking solution which is the consolidated digitalized service delivery space of the bank is where our customers could experience those digital platforms 365 days 24×7. The screens of these machines have been standardised creating an omni channel experience and will facilitate an array of new innovative lifestyle based services.
By adapting to the technological enhancements of the modern age, DFCC Bank is committed to provide frictionless banking experience to its consumers while ensuring the satisfaction of conveniently fulfilling their present and future banking needs.
About DFCC Bank
DFCC Bank PLC is a fully fledged commercial bank offering the full gamut of commercial and development banking services. The Chartered Institute of Management Accountants (CIMA) and the International Chamber of Commerce of Sri Lanka (ICCSL) recognized DFCC Bank as one of ten "most admired companies" in Sri Lanka for 2018. The Bank was also ranked No 14 in Business Today's list of Top 30 businesses in Sri Lanka and was placed in the 25th position in Brand Finance Top 100 Most Valuable Brands, 2019. DFCC Bank is rated AA- (lka) by Fitch Ratings Lanka Limited.
About Novustech
Novus Technologies is a pioneering managed services provider specialized in Retail Payments, Customer Experience enhancement, ATM services, Mobile Wallets, Agency Banking and Fuel Automation. Novus works closely with many established banks, financial institutions, retail organization and other eco system partners being the largest managed services player for transaction processing. Novus operates certified platforms hosted locally on a cloud environment offering its customers comprehensive services ranging from concepts, solutioning, integration to deployment and maintenance.

Handing over of the agreement by DFCC Bank CEO Mr. Lakshman Silva.
(L-R) Mr. Denver Lewis Vice President / Head of Cards Centre, Mr.NishanWeerasooriya Head of Information Technology, Ms. SamathriKariyawasam Vice President General Legal, Mr. ThimalPerera Deputy Chief Executive Officer, Mr. Lakshman Silva Chief Executive Officer, SidathWijeratne – CEO – NovusTech Transact Lanka (Pvt) Ltd Lahan Gajasinghaarachchi – Director/Senior Vice President  -NovusTech, Ashani Rodrigo – Project Manager – NovusTech, Deepak Gangadharan – Senior Vice President –  NovusTech