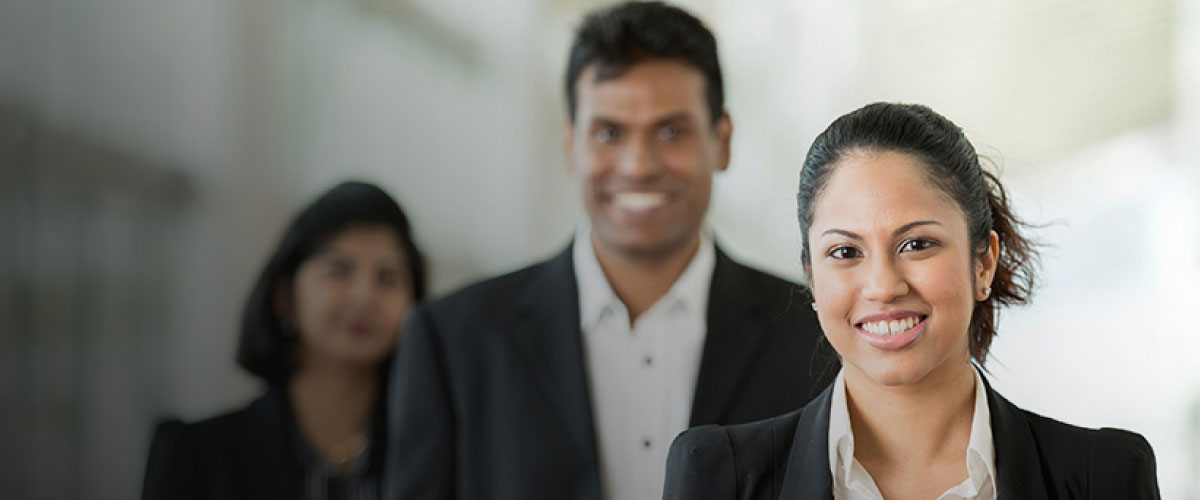 DFCC Bank helps SMEs to thrive, not just survive
March 12, 2013

DFCC Bank, an important strategic partner to Small and Medium Enterprises (SME) and a pioneer in developing industries, has been implementing a strategic plan to develop internal capabilities of SMEs across the country. The project, which has been going on for several years has benefitted more than 8,000 SMEs especially those contributing to rural economies.
SMEs form an important strategic sector in promoting economic growth, social development and reducing poverty especially in the regions. DFCC's long term commitment to help develop this sector extends well beyond financing. The Bank has a track record of having developed SMEs to become some of the big and best businesses of today. DFCC's Senior Vice President for Branch Banking, Mr. Dharmasiri Wickramatilake discussed the strategy and work that has gone into supporting SMEs become profitable and sustainable businesses.
Q: As a Bank with over 56 years of supporting industries, what has been your approach to SMEs?
In the sixties, import restrictions spawned a breed of small scale industrialists who improvised to produce substitutes for foreign merchandise. The inward-looking economy at the time had a positive side to it. Import substitution opened up new possibilities and promising prospects with industries like manufacture of flash light batteries, cables, plastic goods, refrigerators, electric fans, tin cans, bulbs and packing material being set up across the country. In 1975 DFCC was able to secure a line of credit from the World Bank's International Development Association to support these industries and in 1978 we set up a dedicated unit to service SMEs which has continued to flourish to this day.
Q: Is it fitting to say that DFCC is a pioneer in supporting SMEs?
DFCC was the first bank to set up a dedicated SME unit in the outstations. In 1988 the first out-of-Colombo SME unit was set up in Kandy with a team of trained professionals. Today we have 17 such dedicated units scattered across the country covering the outstations and providing personalised services to a good number of SMEs. Entrepreneurs value the advice and guidance given by our specialist officers who are considered very much to be partners rather than just bankers. Most of those relationships forged many years ago, continue to this day and we have proudly watched their progress from being small businesses to emerging corporate level entities. So it is fitting to say that DFCC is a true pioneer in developing this sector and our involvement with SMEs run deeper than just giving loans.
Q: What is the single biggest challenge you have come across in developing this sector?
A: SMEs are fragile economic entities and their sustainability is threatened at every turn, hence the risks run high in financing this category. The SME sector in Sri Lanka represents the largest portion of the local economy and plays a vital role in employment generation in rural areas. Despite its importance to the country's economy, the sector has been fraught with a high failure rate and hence their inability to raise finances for sustenance. The reason is of course that most SMEs lack formal grooming in business disciplines. Often they suffer from a general lack of business direction and improper management in key areas of business operations such as strategy formulation, production, marketing, leadership, finance and personnel management. Financial management and the accounting records maintained tend to be inappropriate for profit measurement and efficient control of other resources employed in the business.
Q: DFCC is behind many successful businesses of today. How did you overcome this challenge in supporting SMEs?
After careful study we adopted a two fold approach. Entrepreneurial skill development and continuous monitoring and guidance of SMEs by dedicated officers and managers of DFCC have been a sure formula in building a healthy portfolio.
The skill development programmes were organized through the SME units of the Bank after identifying the most critical training needs of each district. The workshops were conducted in key locations of the country targeting entrepreneurs who have the potential to grow and play a wider role in the country's economy. Special attention was paid to districts which were under-developed and lacked proper training opportunities. Reputed Corporate Trainers were identified mainly from the capital and the sessions were delivered in the medium commonly used in their respective districts. The attendance for the programmes is free of charge and covered areas such as,
Training in fundamentals of entrepreneurship, their practical application in business development and experience sharing.
Organisational and Financial management training (budgeting, cost control, pricing strategies, analysing financial statements)
Customer care
Human Resource Management
Marketing in a competitive environment
Selling skills
Managing change
Leadership and motivation
Other topics include; business taxation, value added taxes (VAT), tax incentives, tax planning and survival of SMEs in an open economic system
In 2012 alone, the Bank organised 11 such training programmes covering 10 districts of the country and addressing the needs of nearly 850 entrepreneurs. Over the years DFCC has developed the skills of around 8,000 entrepreneurs under this programme.
Q: How do the dedicated SME units of DFCC respond to the changing needs of businesses?
Staff is our biggest asset in the units. Continuous development of and upgrading of skills are a priority. Last year, it was identified that the SMEs had high exposures to sectors such as Tea, Leisure, Education, Printing and Construction. Therefore the Bank conducted industry specific capacity building training programs for staff with the intention of improving the services provided to these industries especially, and enhancing overall credit appraisal skills in general. The workshops were facilitated by experts drawn from respective industries.