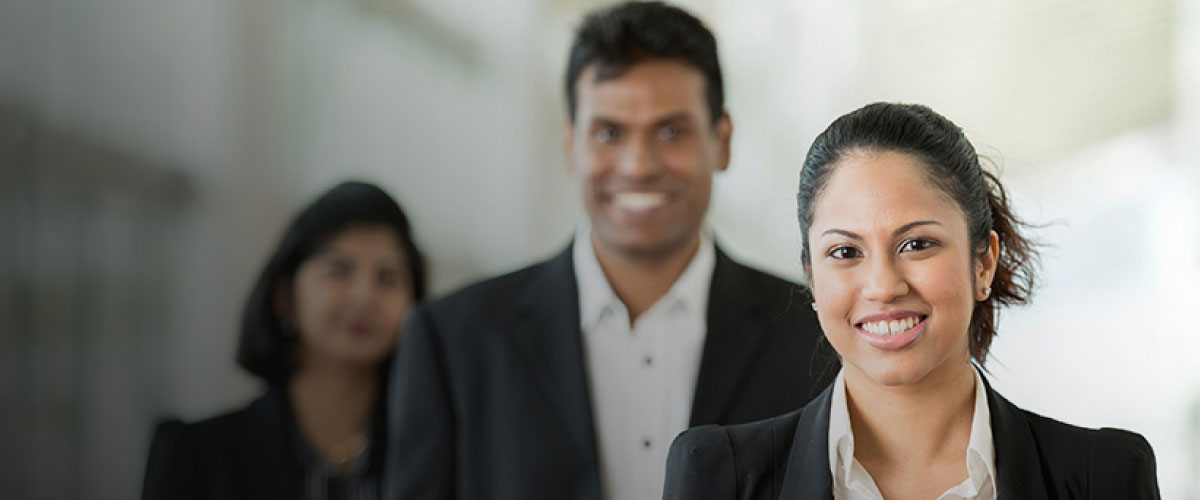 DFCC Bank launches DFCC Pay App and Merchant Acquiring
March 10, 2020
In line with the country's Payment Systems Road Map, DFCC Bank took yet another step in its journey to become a digitally enabled bank with the launch of its DFCC Pay App and processing of Merchant transactions through android based Point of Sales (POS) machines. The Pay App is enabled with the facility to pay for goods and services via Visa Quick Response (Visa QR), LANKA QR, Just Pay and POS machines which are enabled for processing QR payments.
In an age of convenience, speed and efficiency, these facilities will further strengthen the digital-driven customer and merchant experience with DFCC Bank.
LANKAQR is the national common QR used to process smart mobile device based local currency payments. JustPay allows customers to make retail payments upto Rs. 10,000 using smart mobile devices by transferring funds from their current or savings account to the merchant's account directly. With a slab based, extremely low tariff scheme, JustPay provides a convenient, secure and affordable option for retail payments which are primarily made by cash and cards.
DFCC customers can add their current or savings accounts to the Pay App to conduct transactions via LANKAQR and JustPay. The Pay App also allows customers of other banks to add their current or savings accounts to make use of the payment facility. DFCC credit cards can also be added on to the Pay App to facilitate Visa QR local and overseas transactions at VISA QR enabled merchant outlets through a smart mobile device.
Similarly, the DFCC Pay Merchant app can be used by all types of merchants in the country from large corporates to wayside vendors, and SMEs to accept these payments.
The DFCC Pay App has other features included in it, which are; the recording of the credit card balance, limit, last 10 transactions, DFCC account balance and last 10 transactions. This is an app that all customers must have as it personifies true convenience with information been readily available at ones finger tips.
Through these initiatives, the Bank intends to reduce the stationery used in transactions by digitizing payment slips and reducing the cost related to traditional transactions. DFCC Bank is also focused on enabling payment acceptance at all types of merchants bringing its financial services to unbanked and under banked merchants and customers around the country in line with the national initiative.
The Bank has embarked on an aggressive card issuing and acquiring journey through the use of new technology to attract customers from all walks of life and offer convenient payment processing options to Cardholders and Merchants alike. The Bank will continue to be a part of the country-specific initiatives to boost digital transaction growth making convenience an important consideration factor in every service delivery scheme. The Bank will be concentrating on enabling digital payment acceptance at all service points that are being used daily for every customer initiated payment.
About DFCC Bank
DFCC Bank PLC is a fully fledged commercial bank offering the full gamut of commercial and development banking services. The Bank was also ranked amongst Business Today's Top 30 businesses in Sri Lanka and was placed in the 25th position in Brand Finance Top 100 Most Valuable Brands, 2019. DFCC Bank is rated AA- (lka) by Fitch Ratings Lanka Limited.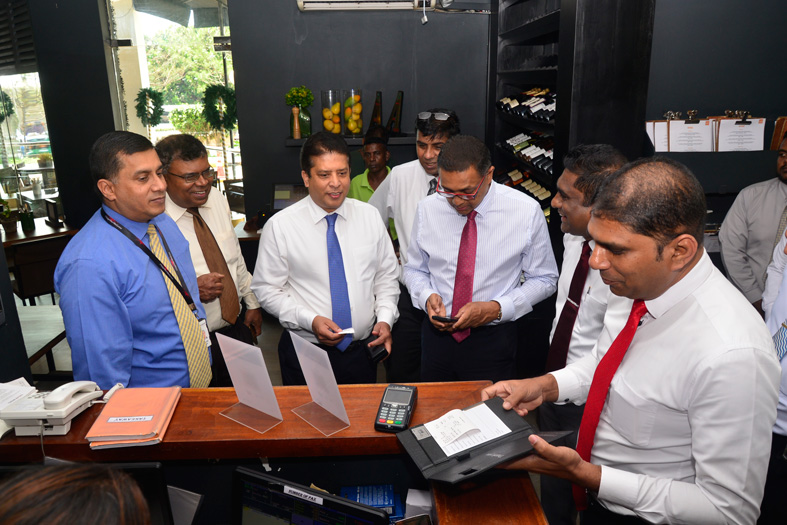 DFCC Bank CEO Lakshman Silva performs first DFCC Pay Transaction at Sugar Bistro".
Denver Lewis Head of Card Centre DFCC Bank (first from left), Gemunu Gunasumana Assistant Vice President Card Operations DFCC Bank(second from left), Nishan Weerasooriya Head of IT DFCC Bank (fourth from the left), Thimal Perera DCEO DFCC Bank (Third from right) , Viraj Mudalige Group Director / Chief Executive at Epic Lanka (second from right), Chrishan Jayamanne Manager Merchant Acquiring Cards and Virtual Wallets DFCC Bank (first from right) are also in the picture.