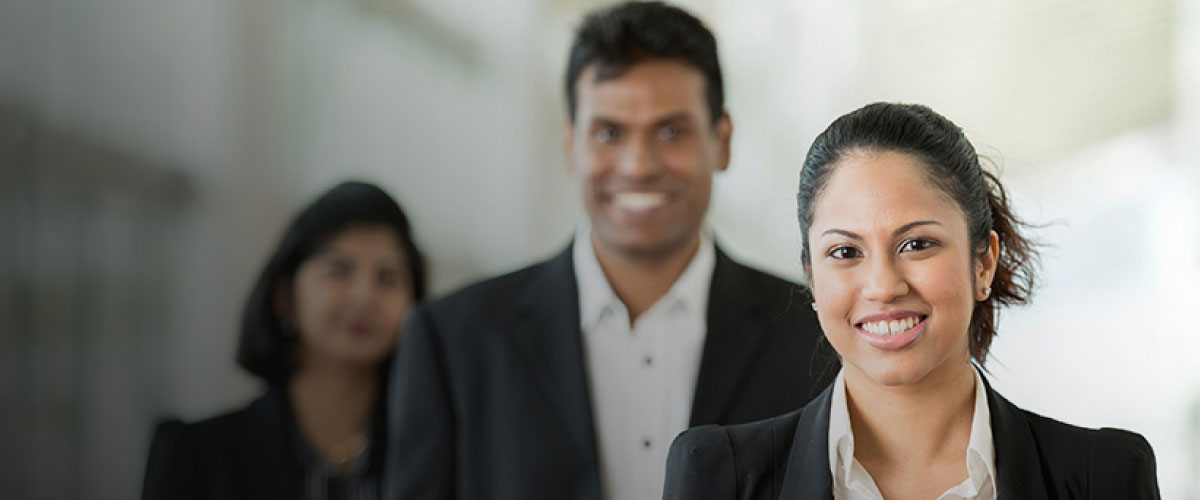 DFCC Bank Malabe Branch relocates for easy access and convenience
September 19, 2019
DFCC Bank PLC, the 'Bank for Everyone' recently relocated their Malabe branch to a more spacious and an accessible location to provide a better service experience to the people in the area. The new branch is located at No. 839, Kaduwela Road, Malabe and operates from 9.00 a.m. to 4.30 p.m. on weekdays and from 9.00 a.m. to 1.00 p.m. on Sundays.
With the relocation of Malabe branch, DFCC Bank renewed its profound relationships with the individuals and businessmen in the area, opening its doors to the aspiring entrepreneurs to benefit from the bank's many customized SME financing facilities and advisory services while inspiring them to reach their financial aspirations with ease.
The relocated branch is equipped to serve the individuals with a range of services such as Saving Accounts with the highest interest rate of 7%, DFCC Credit Cards, Personal Loans, Leasing and many more financials solutions.
Addressing the gathering at the branch relocation ceremony, DFCC Bank Chief Executive Officer Lakshman Silva shared his thoughts, "We are pleased to relocate our Malabe branch to a new location to provide added value and convenience to our esteemed clients, as well as our future customers. We are geared to provide the best financial solutions with an unparalleled service and lend our expertise to all those who require much more than financial assistance."
In keeping with its commitment to cater to the needs of all clients, DFCC Bank has been rapidly growing its footprint across the country to over 139 branches and service points. Furthermore, the Bank is connected to the LankaPay Common ATM network, providing all DFCC account holders access to over 4,000 ATMs island-wide, and cash withdrawals and balance inquiries via connected banks.
Supplemented by enhanced technology, DFCC Bank has extended its services through digital channels, DFCC Virtual Wallet and Online Banking. The customers are privileged to experience value added services such as consolidated e-statements and DFCC SMS alerts.
About DFCC Bank
DFCC Bank PLC is a fully fledged commercial bank offering the full gamut of commercial and development banking services. The Chartered Institute of Management Accountants (CIMA) and the International Chamber of Commerce of Sri Lanka (ICCSL) recognized DFCC Bank as one of ten "most admired companies" in Sri Lanka for 2018. The Bank was also ranked No 14 in Business Today's list of Top 30 businesses in Sri Lanka and was placed in the 25th position in Brand Finance Top 100 Most Valuable Brands, 2019. DFCC Bank is rated AA- (lka) by Fitch Ratings Lanka Limited.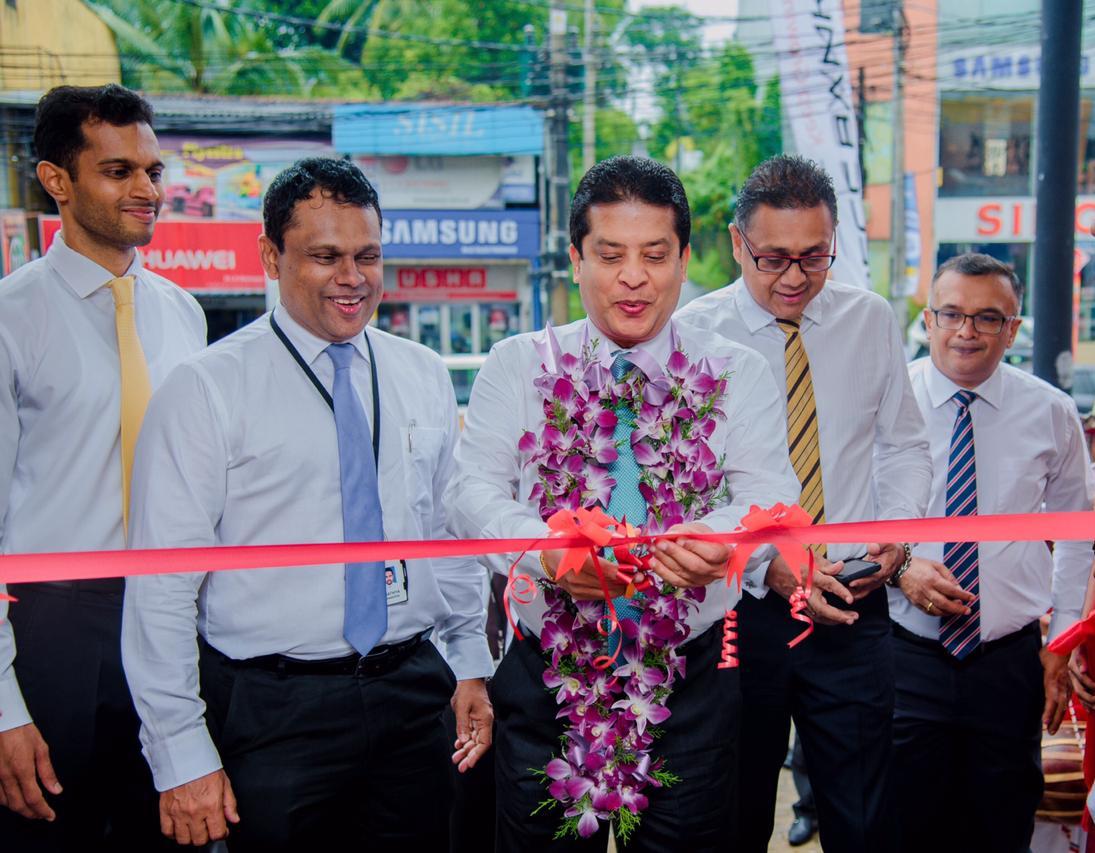 Chief Executive Officer Mr.Lakshman Silva declaring the new location in Malabe. (Left to Right) Branch Manager Mr Nevaan De Silva, Senior Vice President Branch Banking/SME Mr.Bhathiya Alahakoon, Chief Executive Officer Mr.Lakshman Silva, Deputy Chief Executive Officer Mr.Thimal Perera and Chief Operating Officer Mr Achintha Hewanayake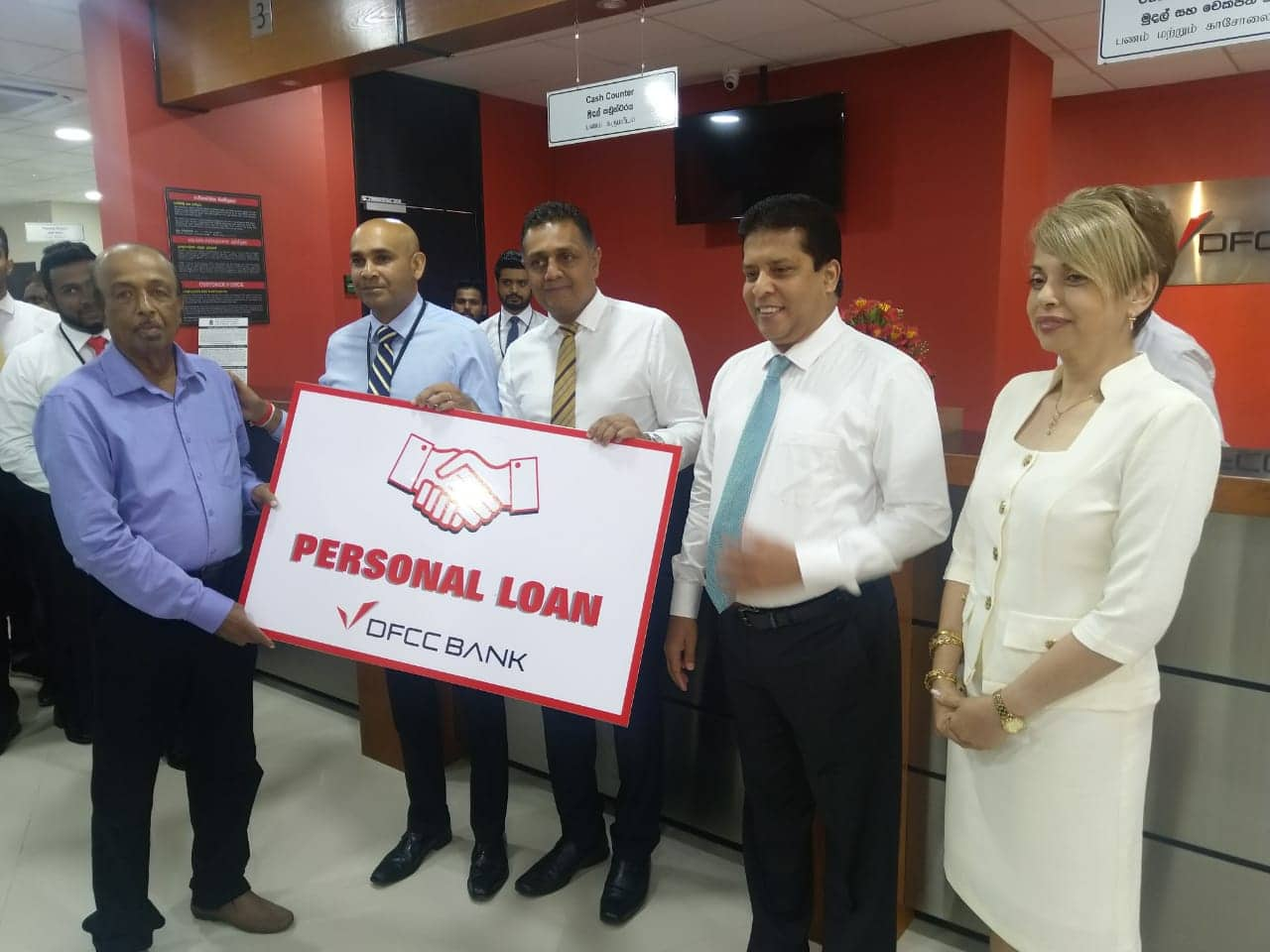 Granting the Personal Loan to a customer. (Left to Right) Senior Vice President Branch Banking/SME (Designated) Mr.Asiri Iddamalgoda , Deputy Chief Executive Officer Mr. Thimal Perera , Chief Executive Officer Mr. Lakshman Silva, and Senior Vice President Consumer Banking Mrs.Gillian Edwards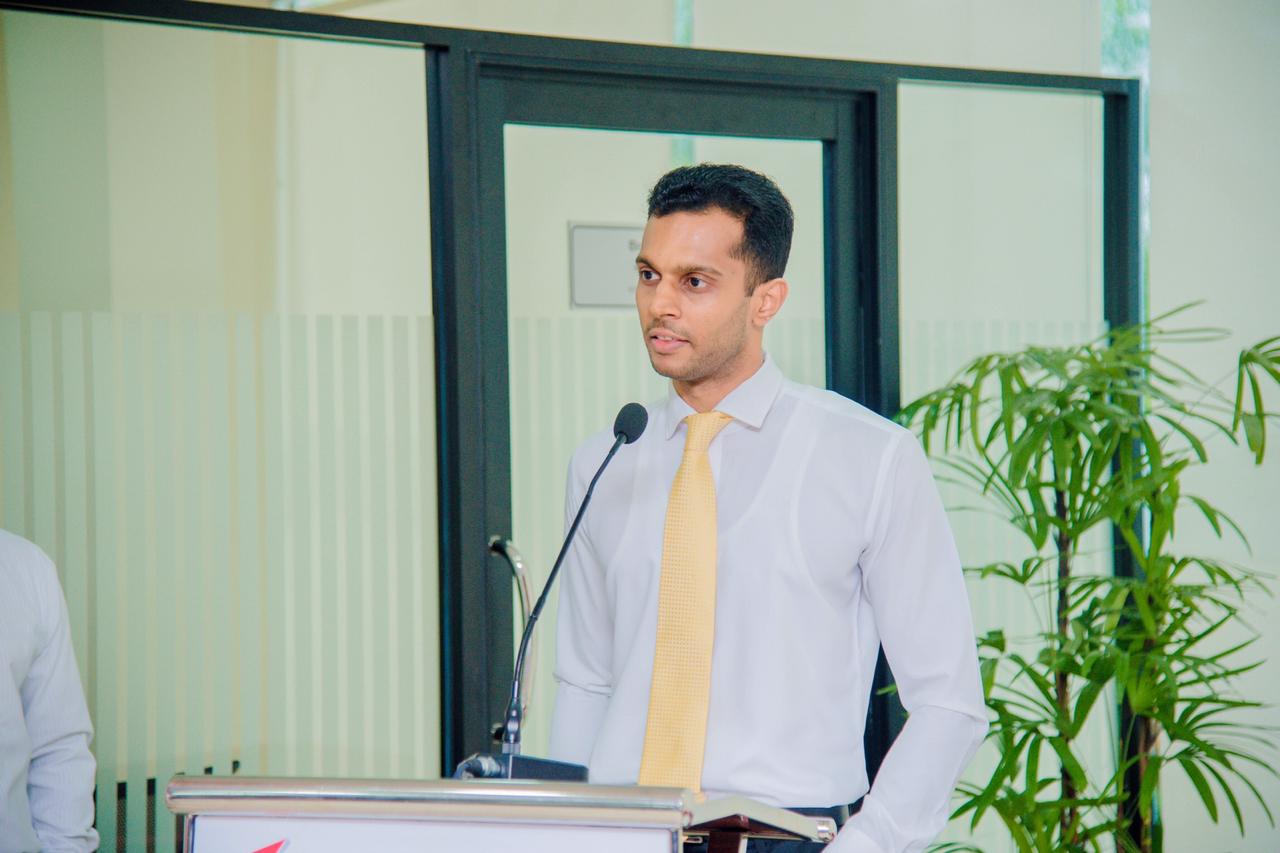 Branch Manager Mr Nevaan De Silva addressing the gathering