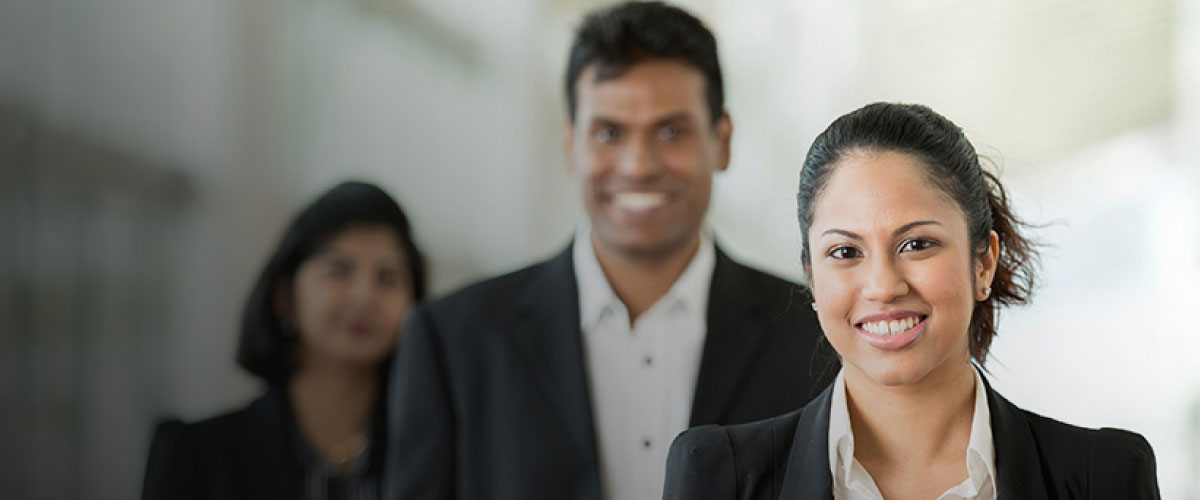 DFCC Bank offers customers a seamless Digital experience in Banking
November 6, 2020
DFCC Bank, one of the fastest growing commercial banks in Sri Lanka, continues to reaffirm their promise to customers of being the bank for everyone by revolutionizing the banking experience of its customers, through digital transformations that has placed the Bank ahead of the curve. With an industry first mentality, DFCC actively pursue ways and means through which the consumer is provided with the best digital initiatives even before the need arises, in other words anticipating customer needs and providing customized solutions.
With the ongoing pandemic, the Bank is actively driving digital innovations to facilitate customers to experience a seamless banking experience with a wide range of digital tools tailor made to cater to these challenging times.
In 2015 DFCC Bank was the first in the banking industry to launch the Virtual Wallet, the first of its kind which facilitated a plethora of features such as sending and receiving money, and bill payments. The product was revamped to remain relevant and meet customer needs during the year 2020 by adding a new user interface and 18 new features such as checking bank balances, interest rates, maturity dates on fixed deposits and loan balances, due date etc. Customers are also able to add their DFCC credit cards (Primary and Supplementary)onto their wallet and view the credit card details, card limits available balance, minimum payment due, payment due date, card status, cash back rewards value, card transactions and credit card statements of the last 3 months. Existing DFCC Customers can download the app and self-onboard using their debit cards or call the hotline and activate the wallet.
Among the other features, fund transfers are enabled within DFCC Bank accounts, CEFT transactions to any other bank accounts and paying other bank credit cards via CEFT has also been enabled. Further customers can download or share the CEFT transfer confirmation receipt to beneficiaries and also have the option to top up the wallet and make bill payments to mobile and telecommunication service providers, utility services, insurance providers, send money to mobile request funds. As a value addition, the cardless withdrawal feature available in the DFCC Virtual Wallet has also enable customers to withdraw cash from nearly 135 DFCC ATMs and 52 CRMs island wide.
Furthermore, the DFCC Bank website has been revamped and re-launched with novel features such as, an online application to open savings and special deposit accounts, applying online for a credit card of your choice, and even browsing through a credit card promotions page which is sorted based on the preference of the customer. The site is integrated with DFCC Chatz (Chat bot, live chat and video chatz) to provide prompt service.
Furthermore a prominent feature is the credit card comparison matrix which makes it easier for customers to select their preferred credit card and digitally apply for the same. A new feature which permits customers to add their promotions to their Google calendar has been introduced recently to ensure customers do not miss out on relevant credit card offers.
In terms of digitalization, DFCC "MySpace Self Banking" concept introduces ATMs, CRMs, Cheque deposit kiosks and Pay-and-Go machines where customers can perform Cardless/Card based cash deposits, withdrawals, credit card payments, bill payments, cheque deposits etc. DFCC Bank is one of the few banks which does not charge a fee when bank customers make cash withdrawals in DFCC ATM/CRM machines. The CRMs of DFCC Bank permits customers to perform cardless/card-based cash deposits and withdrawals from a single unit. The CRM service has been expanded to 52 locations, with DFCC collaborating with Lanka IOC to introduced 8 off site CRMs at their fuel stations with 24/7 access to customers at these locations. Cheque deposit kiosks have been developed and launched in nine locations, and will further expand to 16 locations soon. DFCC Bank partnered with Mega pay and introduced Pay-and-Go machines in 28locations where customers can walk in and top-up their mobile phones and pay upto 55 different billers. DFCC also extended its support to businesses from large conglomerates to SMEs, with the 'DFCC iConnect', a fully integrated Payments and Cash Management (PCM) system.
DFCC Bank also re-launched "Mobile Teller" – doorstep banking service offered by a staff representative, which accepts real time cash deposits via a mobile device. This offers customers the option of completing cash deposits at their preferred location provided it is within a 20 km radius from the branch that offers the service. New features will be introduced to add more value to customers in the future through this channel. Digital payment options have also been introduced recently and DFCC Bank was the first to introduce DFCC Pay integrated with Lanka QR and Just Pay. Visa functionality has also been allowed making the app usable abroad as well.
The digital services have been enhanced drastically during recent years. The SMS alert service has been upgraded to encompass a wider array of customers and now, the service covers junior savings and teen account holders. Customers can interact with the DFCC chat bot in a language of their preference, either on Facebook Messenger, Viber or in the website. If the inquiries are complex for the chat bot to handle, the customer will be directed to a live chat with a call center agent. A new normal feature that was introduced post lockdown is DFCC Video Chatz where customers can interact via video to a call centre agent.
Speaking about these revolutionary feats, DFCC CEO Lakshman Silva said, "There has been no doubt in the vital part technology is playing in our lives, and it is a core objective of DFCC Bank to equip ourselves with the highest possible standards of digital innovations, to simplify the banking experience of our customers, while simultaneously disrupting the banking sector in Sri Lanka with our timely advancements. For instance, with the Covid-19 pandemic, it was much easier for DFCC to adapt to the 'new normal', given that we already had various digital initiatives in place. From advancements in the DFCC Virtual Wallet app, to mobile units in place to deliver money to the customer's doorstep. It is safe to believe that we are on track to achieving our goal of being the most customer-centric and digitally enabled bank by 2025."
About DFCC
DFCC Bank is a full-service Commercial Bank with a legacy of 65 years as one of Sri Lanka's foremost financial conglomerates offers a gamut of commercial and development banking services. The Bank was ranked amongst Business Today's Top 30 Corporates in Sri Lanka and was also positioned amongst Brand Finance's Top 100 Most Valuable Brands,2020. DFCC Bank is rated A+ (lka) Stable by Fitch Ratings Lanka Limited.