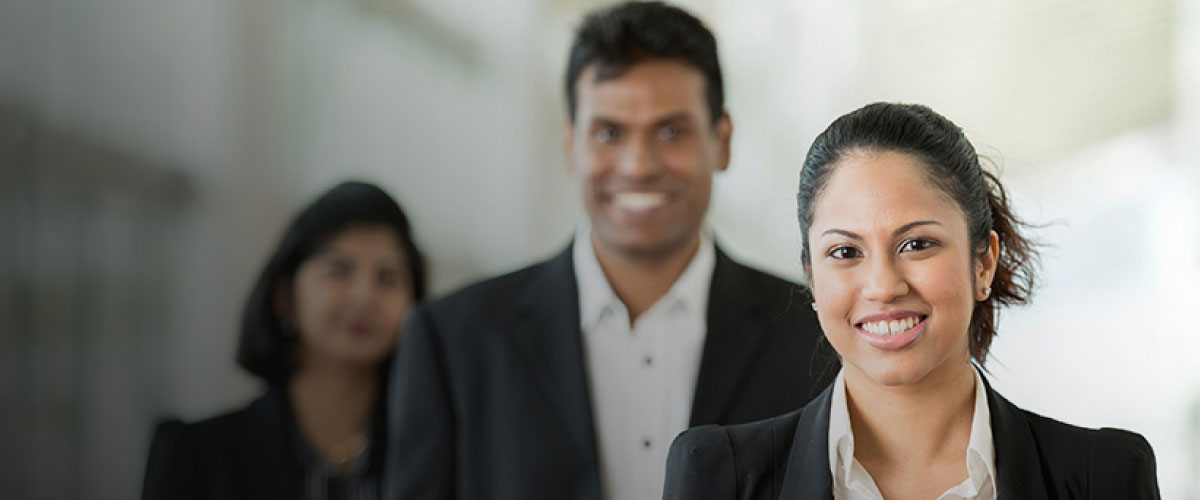 DFCC Bank offers internships through 'Samata English' CSR Programme as a part of its Sustainability Strategy
December 27, 2021
In line with the Corporate Sustainability Strategy, DFCC Bank, the premier commercial Bank in Sri Lanka offered 06 internships to the students who recorded the highest scores at the final assessment of the 'Samata English' CSR Educational Programme. The internships were offered at DFCC Bank branches Rathnapura, Kuruvita, Kaduruwela and Ampara. These students were placed in roles allowing them to gain banking exposure as well as soft skills required for career development.
The' Samata English' initiative falls under the theme "Education", one of the six identified thematic areas of the Bank's Sustainability Strategy. The programme was conceptualized with the prime outcome of cultivating linguistic ability amongst youth, empowering them to communicate with a global audience by possessing the required skills to meet the demands of an ever-evolving economic landscape. The programme this year provides training in the development of soft-skills; leadership ability, time management, presentation and writing, and how to face an interview. These skills are invaluable in todays' job market, and also in ensuring youth excel in their careers.
Since the launch of the pilot of the programme in 2017, it has thus far benefitted over 500 youth in Gampaha, Kalutara. Kurunegala, Galle, Kandy, Kaduruwela, Rathnapura, Ampara, Jaffna, Badulla, Vavuniya and Anuradhapura. In 2021 the programme is being conducted through online sessions for youth in Badulla, Vavuniya and Anuradhapura. Students were also provided a data allowance and a free hands-free set, thus enabling them to easily access the online sessions and complete the programme. Classes are conducted by Gateway Language Institute, on behalf of DFCC Bank. Upon successful completion of the programme students will receive certificates endorsed by Gateway Institute and DFCC Bank, and the brightest students will be offered internship opportunities at DFCC Bank branches.
Commenting on the initiative, DFCC Bank CEO, Lakshman Silva, stated, "DFCC Bank is delighted to provide the top scored students with opportunities at our Branches empowering them with not only knowledge in banking but also essential soft skills. We hope that the students will gain further experience and hone their skills through their upcoming tenure as interns, better preparing them for their future careers. Our goal as a socially responsible Bank is to continuously contribute towards strengthening resilience especially of youth in helping them secure livelihood opportunities. The programme highlights our focus on enhancing education and strengthening capacities – all part of our commitment to ensure inclusivity and to develop a resilient, sustainable future for all. This is integral to DFCC's vision to be the leading bank contributing towards Sustainability by 2030."
About DFCC Bank
DFCC Bank is a full-service Commercial Bank with a legacy of 65 years as one of Sri Lanka's foremost financial conglomerates that offer a range of commercial and development banking services. The Bank won the awards for Most Trusted Retail Banking Brand and Best Customer Service Banking Brand in Sri Lanka, 2021 from the prestigious Global Brands Magazine, UK and was ranked amongst Business Today's Top 30 Corporates in Sri Lanka. DFCC Bank is rated [SL] AA- Stable by ICRA Lanka Limited and A+ (lka) Stable by Fitch Ratings Lanka Limited.

(Left to right) Students receiving internships from Mr Candiah Jegarajah – VP/ Regional Manager and Mr. Niroshan Kularatna – AVP/ Branch Manager , Rathnapura Branch