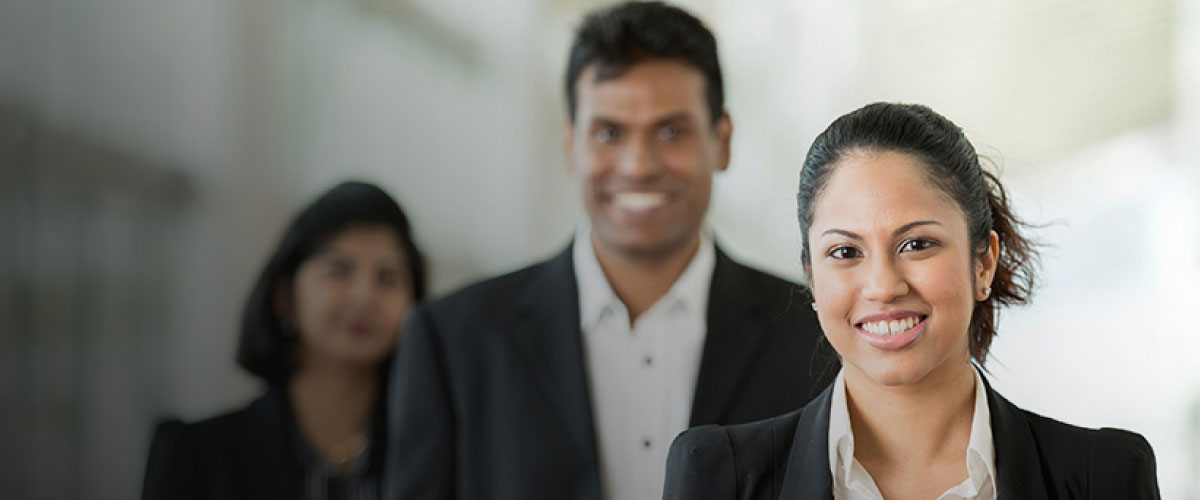 DFCC Bank opens flagship branch in Kurunegala to coincide with 65th Anniversary
October 13, 2020
DFCC Bank, the 'Bank for Everyone', recently commemorated 65 years of unparalleled service to its customers with the grand opening of their relocated Kurunegala branch, amongst other celebrations, moving to a DFCC's own premises at No. 77, Colombo Road, Kurunegala.
This 5 storied building is equipped with an auditorium and training centre, a regional office, a credit hub, and promises improved convenience, a sophisticated atmosphere and an enhanced customer experience. Being true to the Bank's promise on its Sustainability goals the building also consists of solar power and an energy efficient cooling system thus playing a key role towards a greener environment.
The relocation is a part of DFCC's long standing commitment to provide its customers with exceptional service through increased approachability and access to top-tier banking features. With this new location, DFCC strengthens its bond with existing customers and businesses in the area, while also paving way to foster new relationships.
As a full service commercial bank, DFCC's newest branch is equipped to provide its customers with a wide range of services such as Savings Accounts, Current Accounts, Credit and Debit Cards, Fixed Deposits, Personal Loans, Housing Loans, Pawning, Leasing, Working Capital Loans, Term Loans, SME and MSME Loans and many more essential financial solutions. Furthermore, customers can utilize the services of the Bank even after banking hours, with a 24/7 digital self banking solution – DFCC Myspace that includes tools such as the ATM, CDM (Cash Deposit Machine) and CRM (Cash Recycling Machine), which can be used for both deposits and withdrawals, hence ensuring increased convenience.
The branch was ceremoniously declared open by DFCC Chairman Jegan Durairatnam and DFCC CEO Lakshman Silva. "It gives us great privilege and joy to declare open this new DFCC branch at our own premises in the heart of Kurunegala. With 65 years of unmatched service and value addition to customers, DFCC constantly strives to identify means through which the status quo can be improved by providing with customized financial solutions. Our commitment to Kurunegala comes from the longstanding relationship we have built with the local community over decades, and our promise to lend our industry expertise to those who require financial assistance in the area. Moreover, we are confident that this relocation will increase existing customer convenience, while attracting potential customers, who can confidently place their trust with the Bank for Everyone." ,commented CEO Lakshman Silva
In keeping with its commitment to cater to the needs of all clients, DFCC Bank is rapidly increasing its footprint across the island with 139 branches. In addition, the Bank is connected to the LankaPay Common ATM network, ensuring all DFCC account holders have access to over 4000 ATMs across the country, with cash withdrawal and balance inquiry features via connected banks. DFCC has also extended its services through digital channels such as the DFCC Virtual Wallet, DFCC Pay and Online Banking service.DFCC's Kurunegala Branch will operate from 9.00 am to 3.00 pm on weekdays.
About Us
DFCC Bank is a full-service Commercial Bank with a legacy of 65 years as one of Sri Lanka's foremost financial conglomerates offers a gamut of commercial and development banking services. The Bank was ranked amongst Business Today's Top 30 Corporates in Sri Lanka and was also positioned amongst Brand Finance's Top 100 Most Valuable Brands,2020. DFCC Bank is rated A+ (lka) Stable by Fitch Ratings Lanka Limited.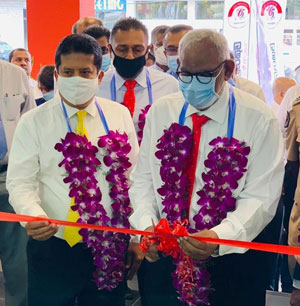 The relocated state of the art DFCC Bank Kurunegala Branch was declared open by DFCC Chairman Mr Jegan Durairatnam , CEO Mr Lakshman Silva and Deputy CEO Mr Thimal Perera.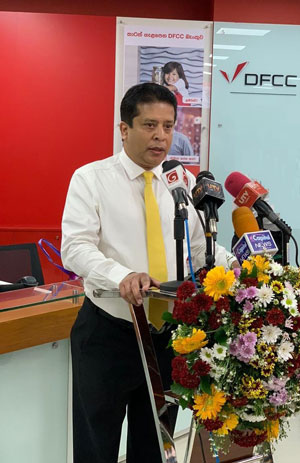 CEO Mr Lakshaman Silva addressing the gathering