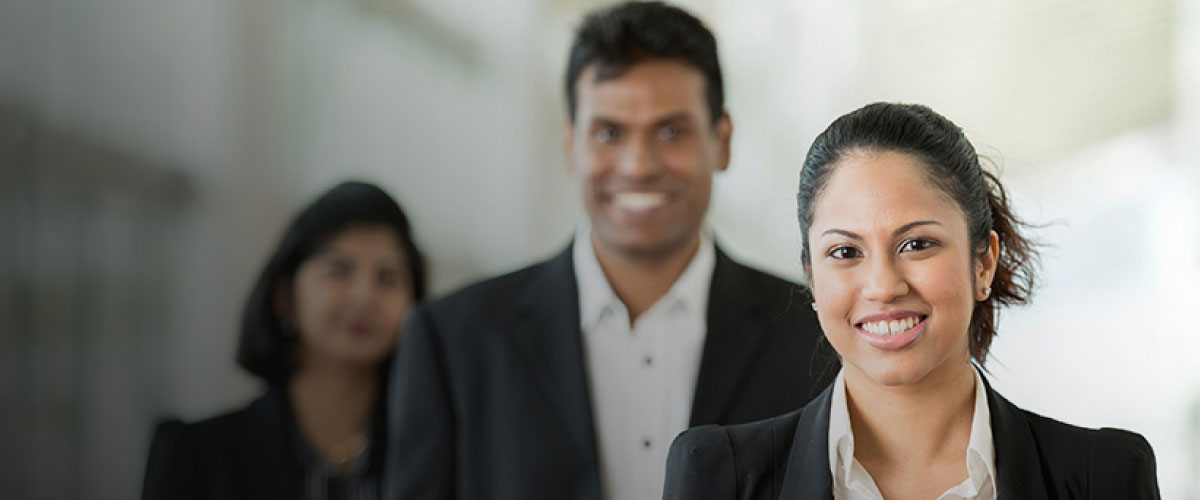 DFCC Bank Partners with Bancstac – Empowers Businesses to Accept Online Payments from Major International Cards
September 12, 2022
DFCC Bank enters a strategic technology partnership with Paycorp International, a wholly owned subsidiary of Bancstac, to enhance the capabilities of DFCC Bank's Internet Payment Gateway Service ("DFCC Bank's IPGS"). Businesses can already accept payments from Visa and Mastercard through the existing IPG. Through its strategic partnership with Bancstac, merchants are now able to seamlessly accept payments from UnionPay International, American Express, Discover Network and Diners Club, along with domestic payment methods such as LankaPay-JCB Cards and LANKAQR in the immediate future.
DFCC Bank's IPGS makes accepting online payments simple and cost-effective. Merchants can seamlessly integrate DFCC Bank's IPGS into their website, mobile app, and other e-commerce platforms while making the payment process user-friendly and secure for merchants and customers. Additional value-added services available through DFCC Bank's IPGS include merchant-branded payment pages, encrypted tokenization for recurring payments, e-commerce plugins, APIs for bulk payment processing and customized user journeys, and e-payment links directed to customers via SMS, instant messaging, social media platforms, and email. Businesses that choose to use DFCC Bank's IPGS will also receive access to an online merchant administration portal, through which they can easily access transaction reports and manage other advanced payment features. DFCC Bank's IPGS aims to be the payment solution of choice for Sri Lankan businesses by delivering convenience, ease-of-use and enhanced functionality.
"DFCC Bank is committed to the sustainable development of our communities and the businesses we support," said Denver Lewis, Vice President and Head of Card Centre at DFCC Bank, as he explained the ethos behind DFCC Bank's IPGS. "The enhanced capabilities of the DFCC IPGS, powered by Bancstac, will enable any business across Sri Lanka to reach customers anywhere in the world while navigating the present business environment more conveniently. We invite all payment aggregators and businesses, big and small, to discover the benefits of integrating with our IPGS. Through strategic partnerships and pioneering efforts, we look forward to continuing to deliver solutions that benefit the development of Sri Lanka businesses, local communities, and customers."
Commenting on the partnership, Evan Lau, Director at Bancstac added, "It is with great pride that we are partnering with DFCC Bank, one of the oldest banks in Sri Lanka with a rich history spanning over 66 years. It is an extremely rare opportunity to be given a chance to integrate payment innovations, host and maintain critical technology infrastructure for a well-established bank such as DFCC Bank. We are excited to be a part of this important project and pleased that DFCC Bank had the vision to leverage our expertise and industry-leading technology to deliver transformative payment capabilities. Bancstac continues to invest in Sri Lanka by developing local talent, supporting the communities we touch and delivering cost-efficient solutions to our bank partners, which promote sustainable economic prosperity."
By partnering with Bancstac, a market leader in payment processing, DFCC Bank continues to deliver payment innovation to help businesses of all sizes confidently and securely increase sales, locally and globally. Bancstac is certified PCI DSS Level 1 with 3DS 2.0 authorization enabled. As a preferred technology partner directly connected to UnionPay International, and an authorized payment aggregator for American Express, Discover Network and Diners Club, Bancstac has the unique capability to process transactions from all major international card schemes. Together, this strategic partnership will also see DFCC Bank launch LankaPay-JCB and LankaQR payment acceptance to deliver even lower-cost domestic payment options in the near future.
About DFCC Bank
DFCC Bank is a full-service Commercial Bank with a legacy of 66 years that offers a range of commercial and development banking services. The Bank's Sustainability Strategy 2020 – 2030 envisions it becoming one of the leading banks that will contribute toward greater resilience, including the creation of Resilient Businesses that contribute to sustainable economic growth by extending support to Green Financing and, Sustainable and Social Entrepreneurs. The Bank has won awards for 'Most Trusted Retail Banking Brand' and 'Best Customer Service Banking Brand' in Sri Lanka, 2021 from the prestigious Global Brands Magazine, UK and was awarded 'Market leader in Cash Management 2021' by Euromoney. DFCC Bank was ranked amongst Business Today's Top 40 Corporates in Sri Lanka. DFCC Bank is rated [SL] A+ by ICRA Lanka Limited and A+ (lka) by Fitch Ratings Lanka Limited, as a licensed specialized bank supervised by the Central Bank of Sri Lanka.
Evan Lau, Director, Bancstac (left) and Denver Lewis, Vice President/ Head of Card Centre, DFCC Bank (right)