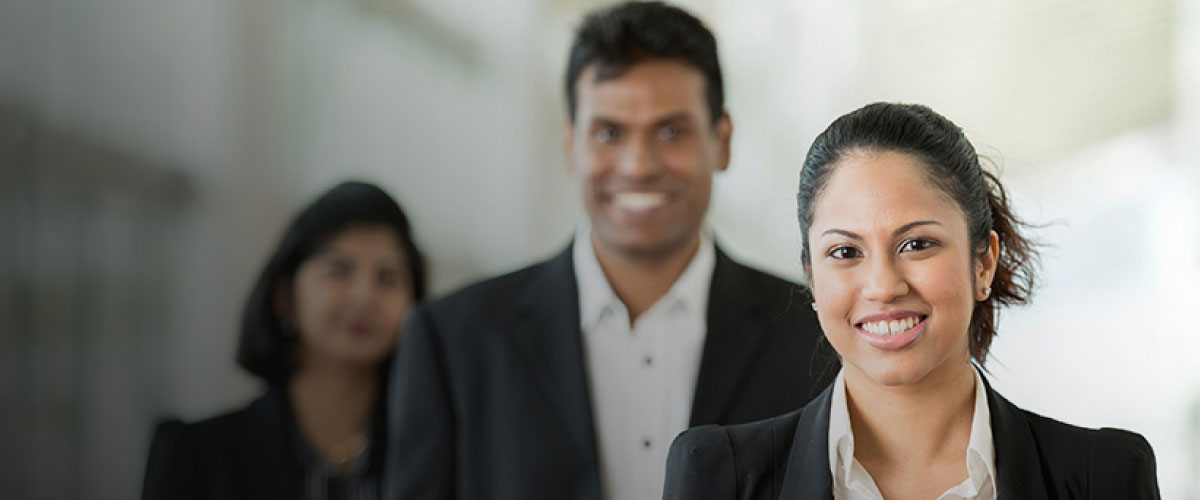 DFCC Bank receives an honourable mention as one of Sri Lanka's 'Most Admired Companies'
November 30, 2021
DFCC Bank, the premier commercial Bank in Sri Lanka, has been selected in the 'Top 5 Honourable Mentions' at the Chartered Institute of Management Accountants-International Chamber of Commerce Sri Lanka-Daily FT 'Most Admired Companies of Sri Lanka 2021' award ceremony.
The Bank received the honorary mention for its continuous efforts to create inclusive value for all, while building and securing a resilient Sri Lanka. The honorary mention highlights not only the Banks strong financial performance, but also the economic, social and environmental value created that impacts all shareholders, customers, employees and the wider community in general.
The commendation is also reflective of the long-term efforts throughout DFCC Banks 65-year history in development and commercial banking, and the strong market position it has gained backed by strong ratings from both local and international credit rating agencies. As the Bank for Everyone, DFCC Bank's wide range of innovative, customer-centric activities has earned international recognition in the recent past, which has built up such admiration throughout the local industry.
The 'Most Admired Companies' are selected through a process involving a set of judges independently scoring the presentations made by the top management teams of each of the finalists. They are assessed on multiple attributes including the ability to attract and retain talent, the quality of products or services, their level of innovation, the role they play in the community and driving environmental, social and corporate governance. The organizations track record in terms of integrity and work against corruption in all its forms was also adjudged. This is followed by interactive sessions with the panel of judges and each management team to assess how well the organisations have adopted such business practices.
Commenting on the Bank's achievement, DFCC Bank CEO Lakshman Silva stated, "DFCC Bank is indeed very proud to have received an honourary mention as one of the most admired companies in Sri Lanka. This is due to the significant, continuous, organization-wide effort to empower its stakeholders through innovative, world-class banking solutions. This accolade drives us to move further forward with our initiatives to create value for all with the goal of achieving an economically, socially and environmentally stable and resilient future."
About DFCC Bank
DFCC Bank is a full-service Commercial Bank with a legacy of 65 years as one of Sri Lanka's foremost financial conglomerates that offer a range of commercial and development banking services. The Bank won the awards for Most Trusted Retail Banking Brand and Best Customer Service Banking Brand in Sri Lanka, 2021 from the prestigious Global Brands Magazine, UK and was ranked amongst Business Today's Top 30 Corporates in Sri Lanka. DFCC Bank is rated [SL] AA- Stable by ICRA Lanka Limited and A+ (lka) Stable by Fitch Ratings Lanka Limited.
Photo Caption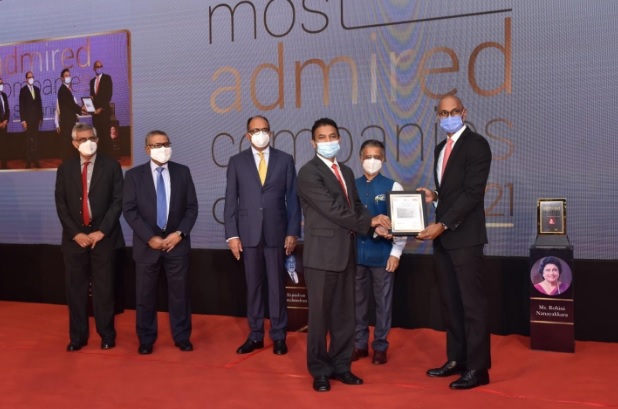 Mr. Sohantha Wijesingha – Senior Vice President  Corporate Banking (right) and Mr. Shan Heenkenda – Vice President – Employee Relations & Subsidiaries (left) received the Honourable Mention Award on behalf of DFCC Bank at the award ceremony of the Most Admired Companies of Sri Lanka 2021.