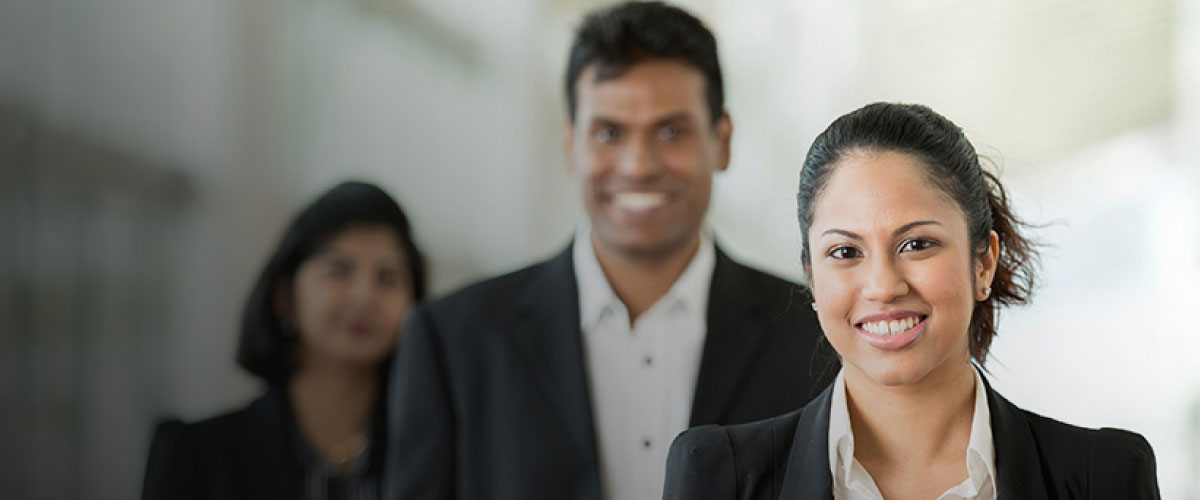 DFCC Bank recognized as 'Company with Great Managers for 2021' as CEO inducted into 'CLA Hall of Fame'
December 27, 2021

DFCC Bank, a premier commercial Bank in Sri Lanka, participated in the Great Managers Awards programme for the first time, and was recognized as a 'Company with Great Managers for 2021'. Additionally, ten managers from across the Bank received awards and recognition across several categories, including 'Driving Results and Execution Excellence', 'Aligning Organisational Vision', 'Coaching Others for Growth', and for the 'Great Millennial Manager' award.
The DFCC Bank Chief Executive Officer, Mr. Lakshman Silva, was the recipient of a coveted, exclusive award. He received the famed 'CLA Hall of Fame Award' for Leadership Excellence for 2021. The award highlights Mr. Silva's efforts as a CEO that has contributed to exemplary business performance demonstrating leadership, effectiveness, humility, diversity, people development and inclusiveness. The Awards were presented at a ceremony held recently at the DFCC Bank Auditorium in stringent adherence to established COVID-19 health and safety protocols.
The accolades highlight the Bank's strong talent management and leadership development initiatives, and the positive impact the Bank has had on all employees in furthering their career growth. The initiative recognizes the Bank for its credibility and best practices in nurturing great managers through a culture of high performance where career paths and road maps for growth are provided with great clarity, alignment of learning and development to drive performance and execute strategy, a culture to challenge the status quo and instigate creativity and innovation and where more managers are nurtured through a well-structured programme that ensures sustainability.
The 'Companies with Great Managers' and 'The Great Managers Awards', driven in Sri Lanka by the Colombo Leadership Academy, and strategically partnered by People Business, Leadership Circle USA and Hofstede Insights – Finland, is an initiative taken towards identifying, assessing and recognizing organizations with 'Great Managers', bench-marking them with the best of best in the corporate world. The Awards, through a set of stringent leadership competency evaluations, strives to define and build an eco-system and culture that nurtures great managers in Sri Lanka. The spectrum of measurements included five pillars: 'Driving Results & Execution', 'Aligning Organizational Vision', 'Coaching Others and Enhancing People Performance', 'Building Team Effectiveness (Cross-Functional Collaboration)' and 'Sustaining Individual Leadership Credibility.'
Commenting on the Bank's achievement, DFCC Bank CEO Lakshman Silva stated, "DFCC Bank is extremely proud to have won multiple accolades at 'The Great Managers Awards' and to have been identified as a 'Company with Great Managers for 2021.' This is testament of the impactful array of talent development initiatives implemented by the Bank and showcases the brilliance in leadership displayed by the many employees who were highlighted as great managers. We look forward to continuing our journey as a leader in sustainable banking, led by the highly skilled management team we have built over the last decade. I am also deeply honored to have been inducted into the distinguished 'CLA Hall of Fame' and hope my contributions have secured a pathway to achieving the Bank's future-looking goals."
As the Bank for Everyone, DFCC Bank's comprehensive training and development initiatives, supported by its newly introduced, comprehensive, future-looking sustainability strategy, have notably succeeded in having a significant positive impact by empowering employees to aspire to newer and greater heights, thereby setting the stage for achieving these accolades.
About DFCC Bank
DFCC Bank is a full-service Commercial Bank with a legacy of over 65 years as one of Sri Lanka's foremost financial conglomerates that offer a range of commercial and development banking services. The Bank won the awards for Most Trusted Retail Banking Brand and Best Customer Service Banking Brand in Sri Lanka, 2021 from the prestigious Global Brands Magazine, UK and was ranked amongst Business Today's Top 30 Corporates in Sri Lanka. DFCC Bank is rated [SL] AA- Stable by ICRA Lanka Limited and A+ (lka) Stable by Fitch Ratings Lanka Limited.
(L-R ) Lakshman Silva, CEO DFCC Bank PLC, Hemaka Amarasuriya (Guest of Honour), Thimal Perera, DCEO DFCC Bank PLC, Riaz Hassen CEO / Director of Colombo Leadership Academy
(L-R) – Chandana Wanigasena,Chaminda Gunawardena, Charith Rodrigo, Duminda Silva, Wajira Punchihewa, J.Durairatnam, Chairman DFCC Bank PLC, Lakshman Silva, CEO DFCC Bank PLC, Harshani Samaradiwakara, Sonali Jayasinghe, Thimal Perera, DCEO DFCC Bank PLC, Kaliratnampillai Kohula Krishnan, Dinesh Jebamani, Pavithra Dias