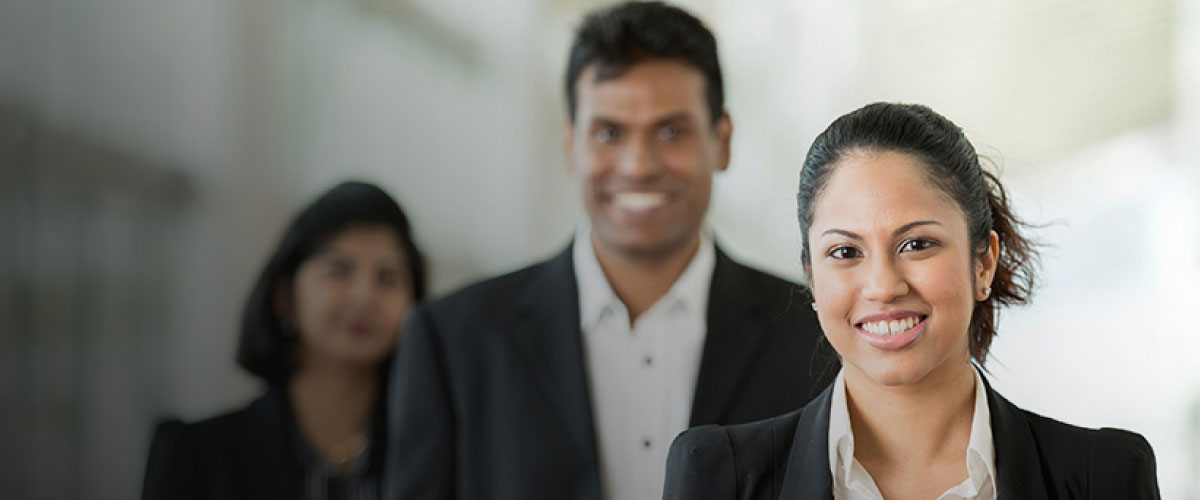 DFCC Bank remains committed to support Sri Lanka's SMEs through groundbreaking product and service offerings
March 10, 2021
DFCC Bank has had a long heritage of operating as Sri Lanka's leading development bank. Over the course of many decades, the financial institution has played the important role of financing and guiding SMEs to grow. During this time, the bank has paved the way for many SMEs to venture out into the large corporate space. Despite DFCC Bank's transition into a fully fledged commercial bank in 2015, it continues to be the benchmark in terms of supporting the country's SMEs.
The bank has been able to systematically introduce various products and services to specifically cater to the timely requirements of SMEs in Sri Lanka. These products complement the gamut of existing services such as term loans, leasing facilities, hire purchase facilities, guarantee facilities as well as consultancy, workshops and advisory services to SMEs and budding entrepreneurs.
One such example was the launch of the 'DFCC Sahanaya' concessionary loan scheme aimed at providing relief to SMEs in the export-related sector. Under the scheme, the bank disbursed loans and permanent working capital loans at a low annual interest rate of 9 percent, providing immediate relief to export-related businesses. It also aimed to assist exporters who failed to obtain low-cost funding under the Central Bank's Saubhagya COVID-19 Credit Scheme due to limited availability.
DFCC Bank is also among the preferred banks to on-lend Asia Development Bank's (ADB) funds to SMEs. Under the ADB-funded Emergency Response Working Capital Loan Facility for Covid-19 affected SMEs, the Bank has been disbursing loans to SMEs up to Rs 10 million at 4.75 percent interest rate with repayment period up to 03 years including a six-month grace period. DFCC Bank also participates in the ABD funded Tea Smallholder Credit Line and Rooftop Solar generation credit line for related projects.
A critical importance has been placed in the advancement of DFCC Bank's digital product offerings which are also inline with the expectations of SME customers. The aptly named DFCC iConnect, a fully integrated Payments and Cash Management (PCM) system empowers the bank's SME customers with access to their account transaction information from any location, locally or globally, at their convenience. The success of this product resulted in DFCC Bank clinching the title of No 1 Cash Management Service Provider in Sri Lanka by Euromoney, the prime magazine of the global financial world.
The launch of the QR-based DFCC Pay App has also empowered SMEs with the power of carrying out cashless transactions. As the world moves away from physical currency, the LANKAQR certified application is expected to usher SMEs in moving into formal sectors. The DFCC Pay App permits customers to conduct their retail transactions using smart mobile devices through funds available in their current or savings account to the merchant's account directly.
Unlike other financial institutions, DFCC Bank ensures to engage with their SME customers in a very hands on manner. In order to obtain a full understanding of their requirements, the bank goes through the business plan of the customer and even analyses cash books to create a financial framework. This close relationship between financial service provider and SME customer is exactly what has resulted in the DFCC Bank name having such a reputed place among many SMEs in Sri Lanka.
During these uncertain times, DFCC Bank will continue to add value to its SME clientele by identifying potential customers in growth sectors, cultivate relationships, and spread insight through seminars and workshops. By leveraging its island-wide branch network and dedicated teams, DFCC Bank assures its commitment to continue to nurture and foster SMEs, in particular to emerge back stronger from the Covid-19 pandemic infused economic slowdown. Regardless of its transition to a commercial bank, to this day, DFCC Bank continues to stay true to uphold its heritage of giving the enterprises of Sri Lanka a firm foundation and a partner throughout their journey.
About DFCC
DFCC Bank is a full-service Commercial Bank with a legacy of 65 years as one of Sri Lanka's foremost financial conglomerates offers a gamut of commercial and development banking services. The Bank was ranked amongst Business Today's Top 30 Corporates in Sri Lanka and was also positioned amongst Brand Finance's Top 100 Most Valuable Brands, 2020.  DFCC Bank is rated [SL] AA- Stable by ICRA Lanka Limited and A+ (lka) Stable by Fitch Ratings Lanka Limited.