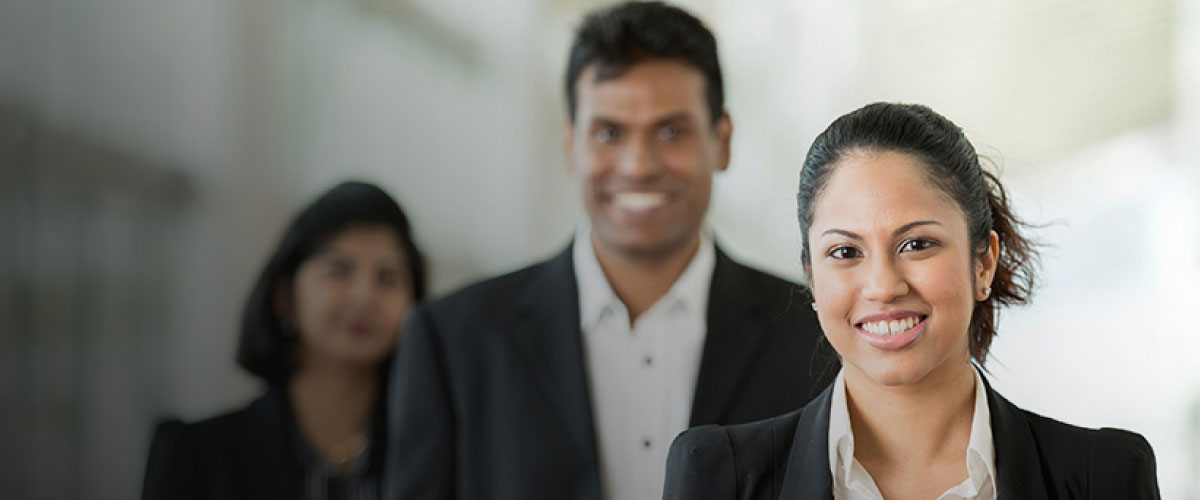 DFCC Bank showcases its revolutionary new mobile app – the Vardhana Virtual Wallet
June 20, 2016
DFCC Bank recently conducted a demonstration of its latest mobile innovation, the Vardhana Virtual Wallet. This mobile app was launched as yet another financial inclusion enabler by DFCC and it is a first in the country's banking industry.The event was attended by DFCC's customers, merchantsand members of the media, who were able to learn more about the various features and benefits of using the Vardhana Virtual Wallet.
A trusted application: The state-of-the-art mobile app enables users to simplify the way they transact and stay in control of their finances.Developed by Synapsys, the Vardhana Virtual Wallet is fully owned and operated by DFCC Bank PLC. The entire system is secured by SSL and purchases via the application are possible only by generating a transaction PIN. Additionally, automated logout functions have been enabled after a period of inactivity and simultaneous logins are disallowed.
Optimal ease and convenience:This revolutionary breakthrough in digital payments offers users a hassle free and convenient option to manage their funds, eliminating the need to carry any other payment instrument. Users can maintain funds in the Virtual Wallet and conduct day-to-day transactions at the click of a button.
Services for personal wallet holders:The VardhanaVirtual Wallet can be used to purchase goods and services, pay utility bills or transfer funds to other users. It also helps users to manage and organise their finances, as their bank accounts are linked to the application. This enables them to check their balances anytime, anywhere and enjoy new levels of financial freedom and flexibility.
Benefits for merchants:Merchants across all trades can also benefit from the Vardhana Virtual Wallet, which enables them to accept payments for goods and services electronically. Regardless of the scope of their business operation, merchants can now latch onto the multiple benefits of accepting mobile payments. The primary benefit is that it reduces operating costs as the transaction costsare less when compared to other payment instruments.Moreover, merchants will be able to create a consumer-centric shopping experience which will further enhance their brand proposition.
The transaction flow:Purchasing products and services via the Vardhana Virtual Wallet is quick and easy.Moreover, since all transactions and validations take place electronically, this offers users a 'green' paperless method of transaction processing.
Firstly the cashier at a designated merchant outlet will initiate the transaction by requesting the user's mobile number. The user will then receive a one-time PIN to authenticate the transaction, which is to be shared with the cashier. The merchant will then receive the payment in real-time together with the commission.
How to register: To register for a personal Vardhana Virtual Wallet, applicants need to open a personal account at DFCCand submit a duly completed Vardhana Wallet mandate.Thereafter, the mobile app can be downloaded from the Apple Store for Apple device users or the Play Store for Android device users. After activating the wallet, users simply have to enter their credentials and commence using its services. Merchants who want to register can follow the same process. Additionally, they will have the freedom to choose how they transact; as they may operate off a mobile device, througha PC and/or have the VardhanaVirtual Wallet system integrated into their transaction processing system.
Individuals or merchants who wish to get the Vardhana Virtual Wallet should call the DFCC hotline on 011 2350000 or email customerservice@dfccbank.com.
About Synapsys
Incorporated in October 2006, Synapsys is a subsidiary of DFCC Bank PLC that provides Consulting, Software and IT services to the financial services industry. Its array of products and services support banks, capital markets, insurance and retail payments across Asia and the Pacific.