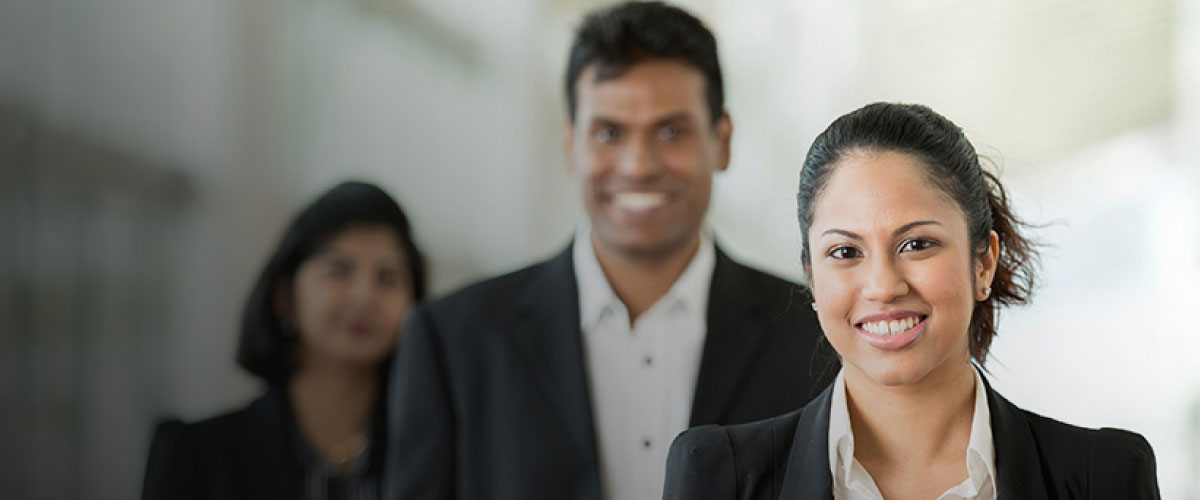 DFCC Bank Strikes Gold
December 15, 2014

Ms. Anomie Withana, Executive Vice President, Finance of DFCC Bank receiving the Gold Award
DFCC Bank won Gold yet again in Financial Institution category at this year's Annual Report Awards organized by the Institute of Chartered Accountants Sri Lanka. The competition celebrated its Golden Jubilee this year with a glittering ceremony held at the Nelum Pokuna Mahinda Rajapaksha Theater.
The DFCC annual report for 2014 titled "Game On" was based on the theme of cricket. The report compared the bank's successful journey of almost six decades, to the evolution of the country's cricketing prowess. It was presented in the aftermath of Sri Lanka's success in the World Twenty20 Championship.
The report included detailed disclosures on leadership and commitment towards strong governance, a balanced picture of the risks and challenges facing the company and how key risks were being managed. There was also increased focus on sustainability and social responsibility reporting with attention towards integrated reporting, which is an international initiative to establish a framework for enhanced corporate reporting.
The aim of the awards is to encourage effective communication with stakeholders through the publication of informative annual reports, promoting effective presentation of financial and non-financial information and compliance with legislative requirements and generally accepted accounting practices.
The awards have set a benchmark in helping promote transparency, accountability and good governance among organisations that produce annual reports in Sri Lanka. This year, the competition set a new record with a total of 130 entries including leading blue chip companies, conglomerates and Small& Medium Enterprises vying for the coveted awards.
"We are humbled by this award. Over the years we have been increasing our focus on stakeholder engagement through transparent communication, including financial reporting. Our Annual Report serves the purpose of providing relevant information about our business in both the management discussion and in the financial statements to deliver value to financial markets and other stakeholders", said Ms. Anomie Withana Executive Vice President of Finance at DFCC Bank.