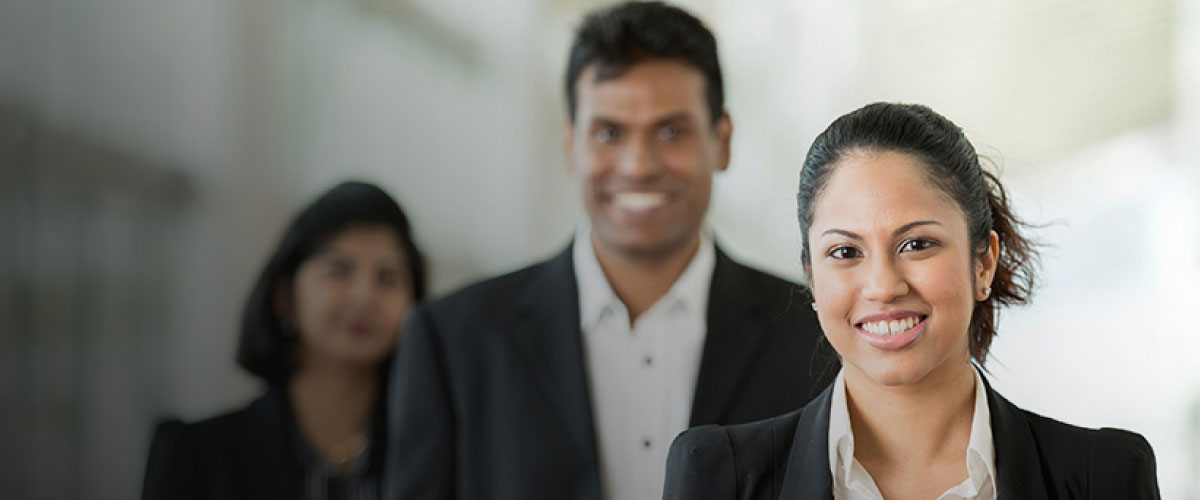 DFCC Bank ushers in a new era of technology-driven Corporate Banking
October 8, 2019
In its journey from a pioneer development bank to a fully fledged commercial bank in the country, DFCC Bank's expansionary efforts over the past few years have transformed its corporate banking arm to better suit the diversified demands of its corporate clientele. Spearheading the industry, DFCC has leveraged its extensive institutional resources and network to act as an essential partner for its corporate clients in the successful execution of complex financial transactions, via be-spoke solutions.
Senior Vice President and Head  of Corporate Banking at DFCC Bank Shamindra Marcelline elaborates on the products and services offered to its corporate banking clientele, such as advanced lending and deposits products, state-of-the-art payment and cash management solutions, and superior customer service.
What would you consider unique about DFCC's approach?
The underlying objective of each transaction is the successful customer journey achieved by creating the right experience. "Responsiveness" is a key driver central to our approach. Every corporate client is matched with an experienced relationship manager who assembles the necessary team to deliver optimal solutions based on their requirements.
DFCC Bank offers a variety of services to suit the growing demands of our corporate clients across multiple industries from trade/working capital financing, recurring CAPEX and multi-purpose loans for financing mergers and acquisitions, in addition to cross-border financing arrangements.
What avenues does DFCC Bank utilise to cater to corporate clients from diversified industries and ranging scales?
Primary among its service offerings is DFCC Bank's custom-made collections solutions with a comprehensive suite of innovative services for clients to manage their daily account receivables. This is possible through the Bank's extensive branch network and Mobile Teller (MT) collection solution, which provides door-to-door banking for selected corporate customers. Digital Deposit Accounts (DDA) is yet another unique solution that enables customers to easily identify their payers automatically without issuing a reference code and effortlessly track its service providers. The Financial Supply Chain Management Service provides dealers and suppliers with end-to-end financing solutions via a Straight through Processing (STP) mechanism for invoice settlement, in order to connect the entire supply chain eco system, under one platform. In addition, our proposition offers sophisticated modes of reporting through online banking and automated information reporting facilities
How does DFCC Bank, as a trade finance expert, take a personalized approach to servicing its corporate clientele?
DFCC Bank is also a proven leader in delivering and executing trade finance deals across the world via its wide correspondent bank network and highly experienced team of professionals who assist clients in achieving their liquidity and financial goals whilst mitigating the associated risks The trade financing services provided by the Bank deliver unmatched personalization and attention to detail through facilities such as Letter of Credit Confirmation (Silent or Open),Letter of Credit, DA Discounting, import financing with and even without Recourse, Distributor financing, Suppliers Finance, Buyers Credit, Payment Guarantees, and Standby Letter of Credit Bank Guarantees etc..
At DFCC Bank, we believe borders are not barriers to do business, and are keen to support our corporate clientele in accomplishing their business goals locally and globally.
Complementing the Bank's trade financial solutions, DFCC Bank plays an active role in Loan Syndications locally and across borders. We have one of the most extensive, competitive and relationship-driven networks for structuring innovative financing solutions and syndicating loans efficiently across borders. Our team comprises highly experienced product specialists who assist clients from around the country, as well as overseas.
How does DFCC Bank leverage its unparalleled history of backing development projects in providing project financing solutions?
DFCC Bank has continually emphasized the importance of project financing as a core business. The Bank integrates unmatched industry knowledge with financial expertise to cater to the ever-transforming needs of its corporate clients.
DFCC Bank is experienced in strategic cross-border investment opportunities in a variety of sectors including power and transmission, natural resources, transportation, as well as social and infrastructure finance projects. The Bank has positioned itself as a leading financial advisor on a local and international level to countries including Bangladesh and East Africa.
DFCC Bank is undoubtedly the most reliable investor and preferred partner for Public-Private Partnership (PPP) infrastructure projects in the country. The Bank is recognized as a consistent and committed credit provider to project financing clients and state-owned enterprises around the country, and provides direct loans, including construction and long-dated amortized funding, to PPP projects in the following segments: Power, Road Development and Transportation, and Water.
Is leasing another key segment of DFCC Bank's financial strategy for corporate clients?
Leasing is an integral part of a company's asset management strategy. With decades of experience in development banking, DFCC bank is geared with the right equipment to address the leasing requirements of its corporate clients. These solutions are carried out through customized solutions that meet the needs and address the challenges of its esteemed clients.
What role does technology play in the local banking industry? How has DFCC adopted technology to better serve its customers?
Financial institutions have always been at the forefront of technological adaptation. DFCC firmly believes in leading the financial industry with the development of innovative solutions designed through cutting edge technology to further enhance user experience. This is witnessed through our state-of-art payments system, DFCC iConnect; a cash management service that provides the highest-quality payables and receivables solutions in the industry.
DFCC iConnect delivers a distinctive advantage to its corporate clients through the delivery of a fully integrated payment and cash management solution. With DFCC iConnect, companies can now fully automate their day-to-day transactions and enable services driven by convenience, which allows them to route and receive payments both locally and internationally.
DFCC iConnect also ensures convenience in automating, controlling and streamlining corporates' payments and settlement processes, while enabling the efficient management of supplier relationships. The system also promises enhanced security features that enable real-time viewing of account balances. The service offerings of DFCC iConnect can be tailor-made to suit the requirements of each corporate customer, whether a large scale or small scale organization.
DFCC Bank comprises an experienced team of finance experts who understand the transforming local economic landscape and the challenges faced by local institutions, and are therefore geared to provide financing solutions that leverage the Bank's full suite of products and services to offer tailored financial facilities to meet the needs of its local and global institutional clients.
About DFCC Bank
DFCC Bank PLC is a fully fledged commercial bank offering the full gamut of commercial and development banking services. The Bank was also ranked amongst Business Today's Top 30 businesses in Sri Lanka and was placed in the 25th position in Brand Finance Top 100 Most Valuable Brands, 2019. DFCC Bank is rated AA- (lka) by Fitch Ratings Lanka Limited.
Shamindra Marcelline
Senior Vice President and Head of Corporate Banking, DFCC Bank