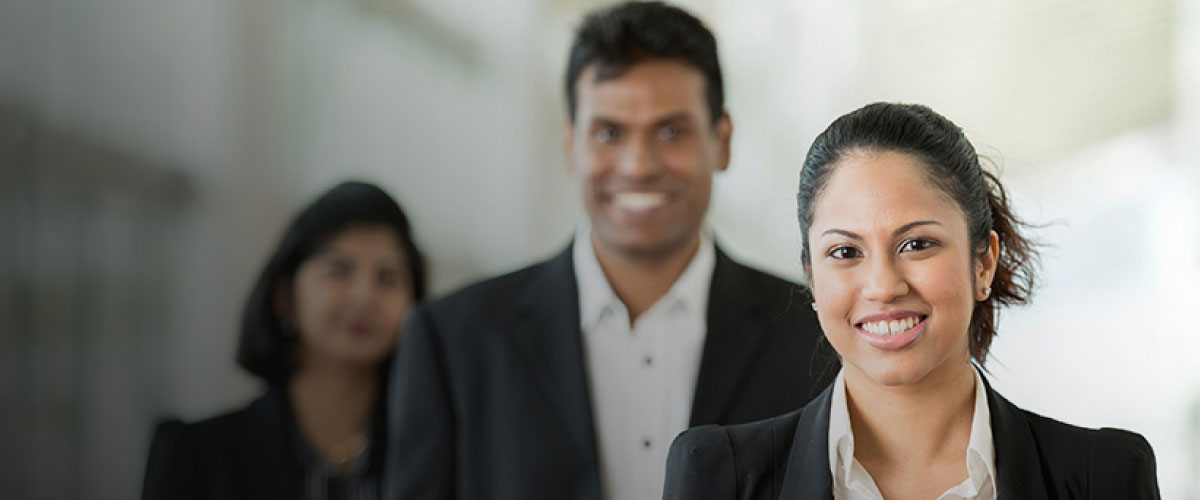 DFCC Bank wins big at BestWeb.lk 2020 Awards
October 15, 2020
DFCC Bank, the premier commercial bank in Sri Lanka, has yet again validated its position as the 'Bank for Everyone'by bagging four awards at the recently concluded BestWeb.lk 2020 Awards organized by the LK Domain Registry. With a corporate strategy focused on becoming the best customer centric and digitally enabled bank, the host of newfeatures on the DFCC website enabled the Bank to be aptly recognized and rewarded in the following award categories; 'Most Popular Website – Winner', 'Best Tamil Website – Bronze Winner', 'Best Sinhalese Website – Merit Winner', and 'Best Banking Website – Merit Winner'.
As the island's most coveted website competition, LK Domain Registry recognizes websites based on an array of criteria includingcreativity, technical advancement and user friendliness, through a panel of industry experts and public voting. This year, DFCC achieved the status of 'Most Awarded Bank', while also securing the coveted 'Most Popular Banking and Finance Website' award.
The award winning DFCC website boasts a wide range of features designed specifically to cater to the expanding needs of their customers. The newly added trilingual feature enables users to browse through the pages in Sinhala, Tamil, or English with the easy toggle of a button. With the increasing internet penetration rate in Sri Lanka, this effective feature lets users from all backgrounds and regions to gain an understanding about DFCC's products and offerings. Additionally, the website allows users to onboard themselves and become valued customers of DFCC Bank from the comfort of their own home or office through various online applications and product inquiry forms. One such example would be the credit card application portal, where applicants can fill the online application form, following which, a bank representative will contact them to complete the registration process, bringing them closer to holding a card that offers a wide range of perks. Similarly, users are also able to open a DFCC Savings account through the website, paving way for greater financial independence.
Commenting on the awards,DFCC CEO Lakshman Silva noted, "We are delighted with the recognition our website has received with these awards, as it goes to reaffirm our constant strive to enhance the overall banking experience of our customers. The importance of quality non traditional channels is of significant importance today more than ever, and DFCC has been quick to identify approaches through which we can add value to the digital banking journey of our customers. For instance, the recently launched trilingual featureson the DFCC website, and the corresponding awards received in the Sinhala and Tamil website categories firmlyestablishesour position of being a 'Bank for Everyone'."
About Us
DFCC Bank is a full-service Commercial Bank with a legacy of 65 years as one of Sri Lanka's foremost financial conglomerates offers a gamut of commercial and development banking services. The Bank was ranked amongst Business Today's Top 30 Corporates in Sri Lanka and was also positioned amongst Brand Finance's Top 100 Most Valuable Brands,2020. DFCC Bank is rated A+ (lka) Stable by Fitch Ratings Lanka Limited.

Dr. Hasantha Hettiarachchi , Chief Guest at the event ( first from right) presenting the most popular website Award to Mr. Dinesh Jebamani, Vice President Digital Strategy DFCC Bank ( Second from right)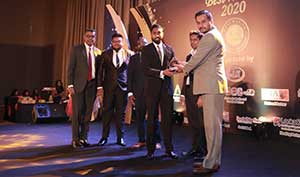 Mr.Abbas Kamrudeen, Chairman, FITIS (first from right) presenting the Best Tamil website bronze award to Mr. Oshane Soysa from DFCC Bank Digital Banking team (Second from right)