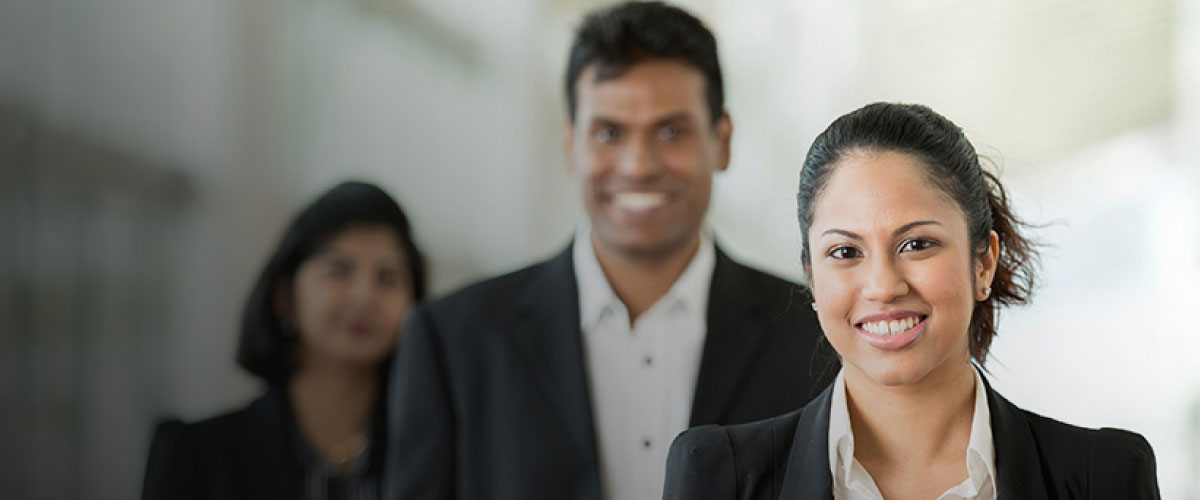 DFCC Bank's perspective on Banking in the 'new normal'
June 16, 2020

COVID-19 is the defining experience of our times, given its tremendous impact on the entire world and the far-reaching socio-economic implications, many of which are still emerging. Sri Lanka has effectively managed the first wave of the crisis with minimum loss of life and as we prepare for the resumption of work as usual under unusual circumstances, we spoke to Lakshman Silva, CEO of DFCC Bank on his bank's pandemic experience.
1. First, how did the bank operate during the pandemic?
Banks are an essential service for citizens – we are the backbone of the economy and this principle dictated our approach. We strived to ensure that customers enjoyed uninterrupted banking services while ensuring that the health and safety of our employees remained paramount. Our priority was to somehow accommodate and provide timely solutions to customers who were facing various unforeseen challenges. As a full-service commercial bank, it was very important that we offered pragmatic solutions with flexibility so that customers could be supported as they navigated this trying period. I must emphasize that our ongoing digital transformation initiatives such as online banking, ATM/CDM expansion were vital to offering customers an uninterrupted service. We also joined hands with FineTech Sri Lanka to launch Google G-Suite Enterprises which has helped us streamline internal processes and is vital to our continued digital evolution in order to accelerate DFCC's digitalization at every level so that our service offering is credible, competitive and future-ready.
Of course, through it all, we took our internal health and safety measures very seriously, acting responsibly and playing our role in helping the country combat COVID-19.
2. How has DFCC Bank evolved over the 65 years to support Sri Lanka's Economy?
DFCC Bank has been a pioneer, pathfinder and trailblazer. The first bank to be listed in 1956 on the  Colombo Brokers' Association, predecessor of the Colombo Stock Exchange and the second financial institution to do so. Its shareholders span the gamut of local and foreign investors and include financial and non-financial corporates, investment funds and individuals.
Given a challenging socio-political and economic operating environment in Sri Lanka, the entire banking industry experienced a sharp deterioration in asset quality in 2019. With events such as the Easter Sunday attacks and an unstable political environment and now the unexpected impact due to COVID19, this has become a testing period for both the sector as well as Sri Lanka's economy. The banking sector also has affected due to low revenues.
However, DFCC Bank's 65 years of expertise in the local banking sphere have fortified our systems and services and helped us emerge unscathed through the tough times. In the current situation as the entire nation is grappling to come out of this situation, we as a responsible bank took immediate actions to provide essential financial services to our clients who are stuck at home while maintaining the good health practices to prevent COVID-19.
Our strong foundation, stability and the expertise of the senior management was the biggest strength for us to provide these instant facilities immediately to our customers. As a strong brand we always adore those characteristics we hold and those who have steered the way over the years. We are also deeply grateful to all our stakeholders; our loyal customers without whom this journey would not have been possible.
In the face of adversity, like this, our employees always band together to support not only each other but all Sri Lankans regardless of difficult circumstances. In response to COVID-19 we opened most of our branches almost every day and reached our customer's doorstep with mobile ATM facilities and we embraced the working from home culture by being agile with the extreme support of our own employees.   This unity has been the strength behind our success.
3.What are the Bank's immediate challenges and how are you addressing those as 're-starts Sri Lanka' gets underway?
Our customers have faced significant challenges in recent times – starting with the Easter attacks and now facing the fall out of a pandemic. We see our customer's challenges as our own and we want to be a meaningful partner as they navigate these tough times. Our job is to ensure that they have our support while ensuring we do not compromise ourselves in any way. Wherever possible, we have extended moratoriums, provided low-interest loans and restructured facilities to ensure our mutual objectives. As customers struggle to map their immediate futures, DFCC Bank is proactively going beyond our mandate to provide more than a mere financial solution.
We are in constant consultation with the Central Bank, aligning our operations with their guidelines and directives, and working with the banking community to revive the local economy. We are also fully committed to our role in realizing the government's vision for a prosperous Sri Lanka, while acting in the best long-term interest of all our stakeholders.
4.We understand that DFCC Bank's Fitch rating was revised recently. What are your views on this?
DFCC Bank has now evolved to become a universal Bank with affiliated services to be provided by its associates and subsidiary companies with a vigor and enthusiasm even during this difficult time. In a transformational journey of this nature we would have to expect this kind of challenges from time to time.
This was also to be expected in the current context with the revision of the country's overall sovereign rating and the challenges the financial sector had to face with the unexpected pandemic.  Although it was a difficult year for the entire economy, we recorded sound growth indicators. We have monitored constant year-on-year growth with regards to our loan book which portrays a strong standing against industry averages. Our CASA ratio increased in 2019 as well with our NPL ratio standing as one of the lowest among industry standards. DFCC Bank increased our island wide reach by adding 30 new branches in 2019, which I believe is the largest branch growth recorded for the year. We have also consistently improved our position in key rankings; for example, DFCC was ranked No.18 amongst the latest Business Today's Top 30 Corporates in Sri Lanka and was also positioned at No.28 amongst Brand Finance's Top 100 Most Valuable Brands, 2020.
The intrinsic value of some of our strategic investment assets is another positive for DFCC Bank.
In light of all the above I must reassure all our stakeholders including our valuable clients that we at DFCC Bank remains  a very strong an sound organization meeting all key requirements specified by the regulator. All the key ratios recorded by the bank to date are well above the thresholds specified by the Central Bank of Sri Lanka with a good corporate governance culture and a positive outlook.
S&P (Standard & Poor's) Global rating in their recent commentary has commented about DFCC Banks business stability, diversification, good management and strategy.
5.You seem quite confident about the future even during these uncertain times. How do you see the future of banking?
I think the banking and financial sector will emerge stronger than ever after the crisis. DFCC Bank is here for the long haul. We have a solid foundation built on strong values, on best practices in governance and a team empowered to build on our legacy of service to the nation. We are proud to be the only bank that has transformed seamlessly from being a development bank a couple years ago to now functioning as a commercial bank, which has shown benefits to DFCC's strategic growth. We believe that DFCC has also adjusted well to the new environment in banking, gaining trust and confidence by all our stakeholders because of our undeterred services and constant evolution.
Over the past few months, even through a global crisis, the Bank has been able to cater to the new digital generation with our host of innovative products and services. The value we create for our stakeholders and the relationships we build with them is for the long term, which is why we focus and invest so much in sustainability. We believe in the future we are striving towards. We will use the challenges of this year to learn, adapt and evolve into an even stronger entity, fit for the future.