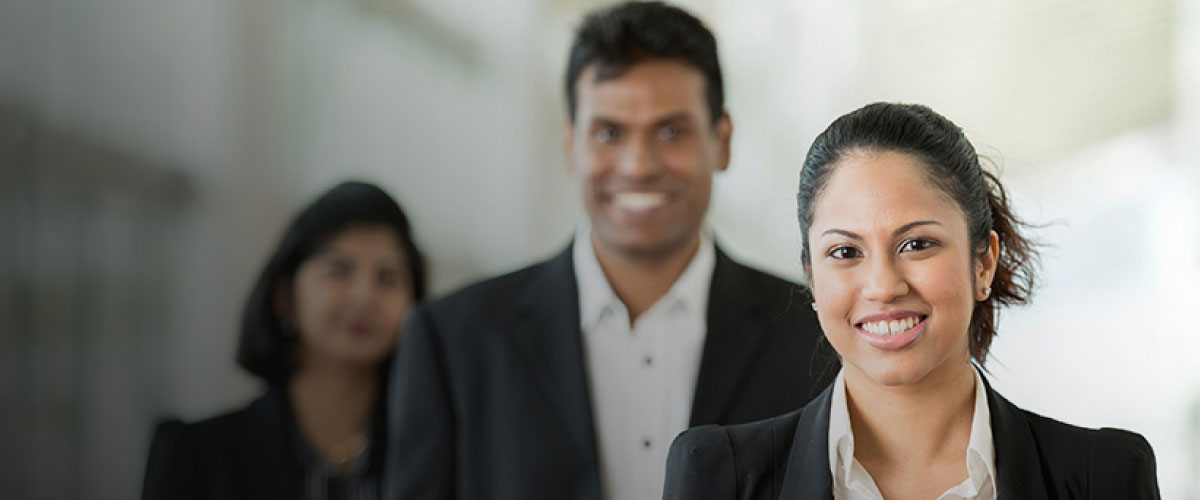 DFCC Bank's revamped website offers an enhanced user experience
June 28, 2019

17th June 2019, Colombo: Keeping pace with the way customers transact with their banks and staying abreast of digital trends, DFCC Bank revamped its website, www.dfcc.lk recently to the convenience of its customers. The sleek website offers improved functionality and a host of features that enhance user experience significantly. DFCC Bank has consistently spearheaded the banking and financial services industry through rapid adoption of technology to deliver fintech solutions that provide speed and convenience. The new, user-friendly website offers a stronger mobile focus, with a different design for desktop use. A clear search function and a credit card comparison tool, location-based services to find DFCC branches, ATM, CDM on Google maps will be useful for customers. The responsive design of DFCC Bank's new website facilitates users to avail of the Lease, Personal, Home Loan, Credit Card Cashback and Repayment Calculator. What's more, users can also read through the informative blogs which carry interesting retail banking related topics.
On the occasion of the new website launch, DFCC Bank CEO Mr. Lakshman Silva said, "DFCC Bank is reputed for its industry-best customer service and personalized touch – and we are pleased to infuse the same ethos into our customers' online browsing experience. The new website offers a seamless experience for customers to interact with the bank on any device at their convenience. There are many new features such as an improved interface that our customers will enjoy, coupled with the ability to apply online for individual savings accounts. The re-design of the site was based on our research findings which helped us to identify the most visited areas of the site and it is also more inclusive, for example, it offers features for the visually impaired to access and conduct their research, find required information online as well. The Bank is moving strongly towards achieving its digital goals and this website is yet another milestone in our journey."
DFCC Bank PLC is a fully-fledged commercial bank offering the full gamut of commercial and development banking services. The Chartered Institute of Management Accountants (CIMA) and the International Chamber of Commerce of Sri Lanka (ICCSL) has announced DFCC Bank as one of the ten "most admired companies" in Sri Lanka for 2018. The Bank was also ranked No 14, in Business Today's list of Top 30 businesses in Sri Lanka. Fitch Ratings Lanka Limited has rated DFCC AA- (lka).
Website mobile view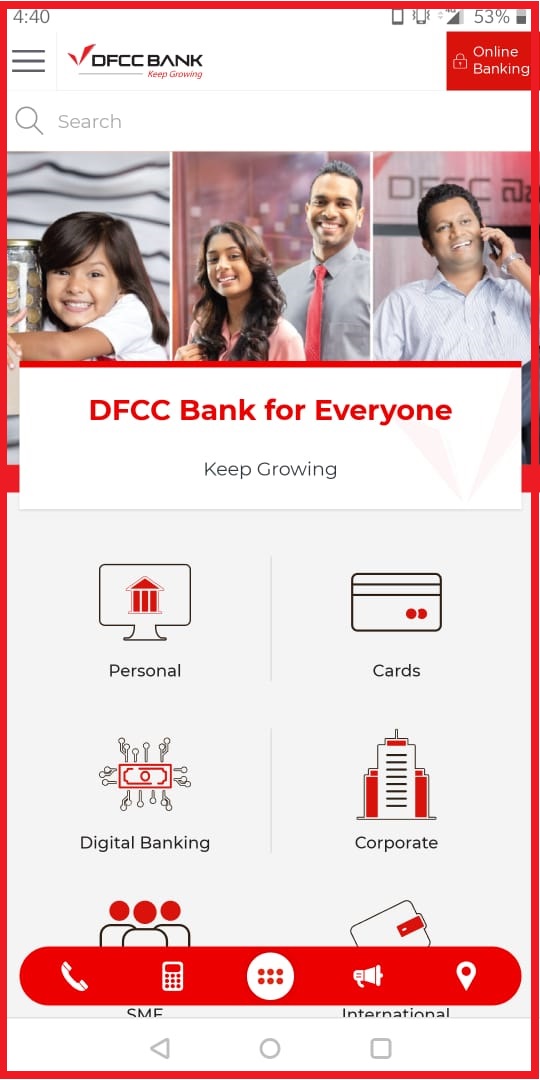 Website Desktop view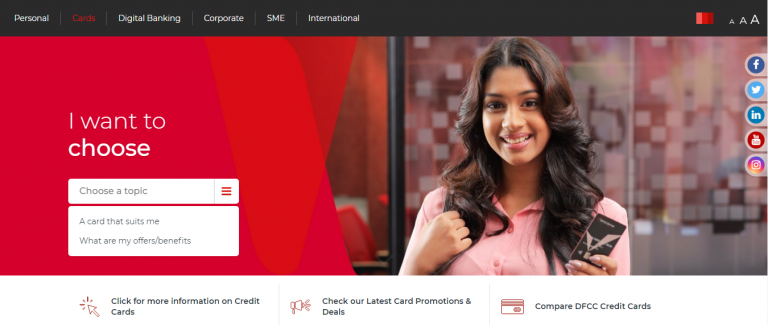 Open Account Online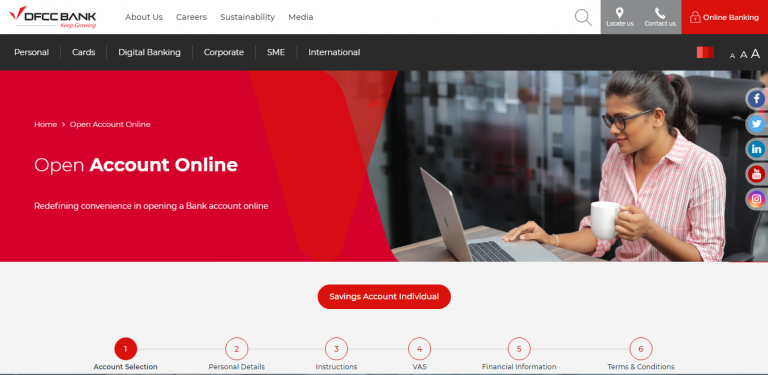 Find the right Credit Card