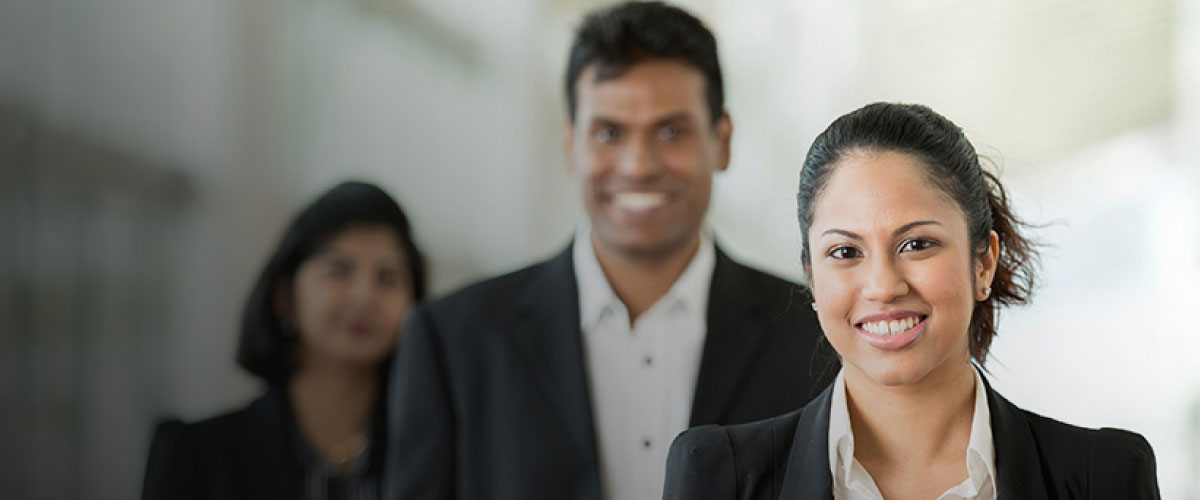 DFCC Celebrates 65 years as an unwavering pioneer in Sri Lanka's Banking Sector
October 8, 2020

DFCC Bank, the Bank for Everyone, celebrates 65 prolific years of service to the Sri Lankan community and the country's economy. DFCC was the first Bank to be listed on the Colombo Brokers' Association, predecessor of the Colombo Stock Exchange.
A journey that commenced in 1955 as one of the oldest Development bank's in Asia, DFCC Bank today is a full service Commercial Bank. Now widely known as "The Bank for Everyone" DFCC offers a full range of customized banking services across varied customer segments and geographies island wide offering sustainable value creation across the entire banks operations.
As a part of the banks 65 th anniversary celebrations, the Bank has declared the month of October as the Bank's anniversary month and has planned a number of activities to engage with varied stakeholders.
DFCC's State of the Art Pinnacle Centre
DFCC will declare open the state of the Pinnacle Centre at its new location at No.80 Horton Place, Colombo 7 exclusively for the Pinnacle clientele. This elegantly designed Pinnacle Centre will facilitate to carry out banking transactions speedily, conveniently and in complete confidentiality.
The Centre offers personal space exclusively for the Pinnacle Clientele which has been elegantly designed and equipped to facilitate a personalized banking relationship. This Centre has also customer meeting spaces, a lounge and an entertainment area as well to make their visits more productive and pleasant.
In line with the Bank's Sustainability strategy of promoting "Cycling" for a healthy work-life balance, the Pinnacle centre has been designed to accommodate cycling to the Centre where it is also equipped with changing rooms for customers who want to cycle to this location.
"Sustainability is for everyone" and thereby the Bank is all about creating communities by fostering a wellness lifestyle. These sustainable and healthy options allow us to care for people and the planet enabling enhanced resilience.
DFCC partners with Caritas on an Educational Scholarship Programme
Additionally, DFCC has decided to give back to the community at large by organizing numerous CSR activities. Together with Caritas Sri Lanka-SEDEC, a partnership has been formed to provide educational support to over 100 youth who are from low income families with educational scholarships, so as to enable them to continue their education without any interruption.
DFCC's Flagship branch in Kurunegala
DFCC's Kurunegala branch will be relocated to a state of the art building to co-incide with the Bank's 65 th Anniversary at No. 77, Colombo Road, Kurunegala. This 5 storied building is also equipped with an auditorium and training centre, a regional office, a credit hub, and promises improved convenience, a sophisticated atmosphere and an enhanced customer experience. Being true to the Bank's promise on its Sustainability goals the building consists of solar power and an energy efficient cooling system thus playing a key role towards a greener environment.
Hand Wash Booths to 65 Schools across the Country
With the objective of curbing the spread of COVID-19 DFCC has initiated a special school project offering hand wash booths to identified rural schools across the country which has been endorsed by the Ministry of Education. These booths will be installed and maintained by the Bank at multiple locations identified by the schools within the school premises.
65th Anniversary Offers
In an effort to give back to customers, numerous bundled offers and fee waivers on products and services will be offered to customers acquired during the month of October. Customer could avail themselves of a Free School Bag and Water Bottle for every deposit of for Rs. 10,000/- and above made to the DFCC Junior Children's Savings Account during this anniversary month.
65% discount on the processing fee of Home Loans, Personal Loans and Leasing facilities will also be offered to retail customers who come on board during the month of October.
65% discount offers at supermarkets, hotels, online shopping, clothing outlets etc. will be offered on DFCC Credit Cards at over 50 merchant partners during the anniversary month.
Staff related activities
As an ode to its loyal staff members, DFCC will be commending the efforts of its people by hosting a hybrid anniversary event that will be partly attended by staff and viewed virtually as well at a number of branches and at regional locations. Further, all long service staff of the Bank will also be recognized for their loyalty. Various other memorabilia which highlights DFCC's 65th anniversary including t-shirts, badges, and limited editions will also be distributed to the staff. Many more internal activities spearheaded by the HR division have been organized to ensure that the staff experiences the bank's 65 year journey.
To co-inside with the 65th Anniversary the following loan schemes were re-introduced by DFCC to facilitate the progress of customers.
DFCC Sahanaya Loan Scheme for SME Clients
'DFCC Sahanaya' concessionary loan scheme was introduced to provide relief to the export-related businesses identifying a significant need in the market owing to the negative impact of the COVID-19 pandemic on the local business sector, and the country's small and medium-size exporters to aid the revival of the sector in the island. The new loan scheme amounting to approximately LKR 2 billion has been extended to export-related, export-oriented customers in order to provide immediate relief and encourage them to avail market opportunities for the future.
MSME Supply Chain Financing
DFCC has recently added a supplier financing scheme to its existing gamut of products targeting suppliers of Export Agriculture Crops (EAC), namely spices (Cinnamon, Pepper, Cardamom, Nutmeg etc,) and high-value fruits and vegetables thus showcasing its commitment towards un banked and the under banked Segments. Further, the scheme is expected to ease out the working capital cycle of the exporters engaged in EAC, and hence result in a providing a financial solution to strengthen the value chains of EAC.
Commenting on this milestone of 65 years Mr. Lakshman Silva, CEO of DFCC Bank stated; "Over the years, DFCC has evolved, diversified and grown to meet the changing needs of Sri Lanka's resurgent economy, our customers, institutions and the people. DFCC would have never reached this position in such a competitive space without the trust placed in us by our customers, backed by the support of our loyal staff. DFCC has always been, and will continue to be focused on developing individuals and businesses to grow through innovative and responsible financial solutions, which will lead to sustainable progress for all.
As we strive in becoming the most customer centric digitally enabled bank we will continue to serve our customers with the best customer service and a plethora of financial products from time to time making everyday banking a more convenient and friendly experience.
About DFCC
DFCC Bank is a full-service Commercial Bank that offers a gamut of commercial and development banking services. The Bank was ranked amongst Business Today's Top 30 Corporates in Sri Lanka and was also positioned amongst Brand Finance's Top 100 Most Valuable Brands,2020. DFCC Bank is rated A+ (lka) Stable by Fitch Ratings Lanka Limited.

The Head tables ( Left – right ) – DFCC Bank Deputy Chief Executive Officer Thimal Perera , DFCC Bank Chief Executive Officer Mr. Lakshman Silva and DFCC Bank Chief Operating Officer Mr. Achintha Hewanayake.

DFCC Bank Chief Executive Officer Mr. Lakshman Silva addresses the gathering.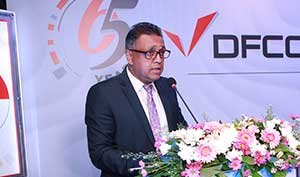 DFCC Bank Deputy Chief Executive Officer Thimal Perera addresses the gathering.