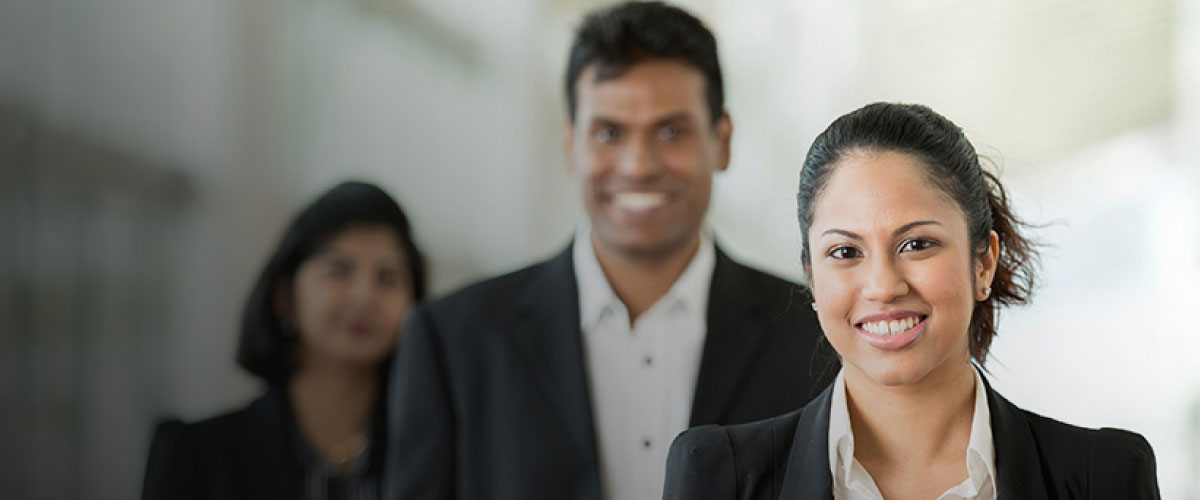 DFCC: Changing the Sustainable Energy Landscape in Sri Lanka
August 17, 2012

An Overview of DFCC Bank
DFCC Bank, Sri Lanka's pioneering Development Financial Institution, was established in 1956 by an Act of Parliament with the mandate to encourage and support the private sector in industry, commerce and agriculture. It has since played a pivotal role in national economic development and pioneered a number of innovations in Sri Lanka's financial sector. Today, DFCC is a blue chip financial conglomerate providing a range of products and services with group assets exceeding Rs. 95 billion. The World Bank in its publication titled "DFCC Bank: One among the Successful Few" (2007) states ……"The DFCC is one among a small number of DFIs that not only has continued to remain viable, but also has been successful in transforming itself into a multi-product and robust financial institution in a changing international and local environment". DFCC is quoted on the Colombo Stock Exchange and has over 7,900 shareholders.
Pioneering Renewable Energy Initiatives by DFCC
DFCC is a pioneering financier of the Renewable Energy sector and has been instrumental in the development of the Small Hydro Power sub-sector in Sri Lanka. This has been recognized internationally and by agencies such as the World Bank. While several foreign delegations have visited Sri Lanka to study the success of the sector, the Bank's officers have also conducted training programs and consultancies in other countries. As at date, DFCC has funded 55 mini-hydro projects with a total capacity of 156 MW and two wind power projects with a total capacity of 20 MW.
In 1993, DFCC funded the first private sector, grid connected, renewable energy project in Sri Lanka. This 0.96 MW mini-hydro project located at Dick-Oya, was commissioned in 1996 and is still operating successfully. In this venture, DFCC went beyond the role of a mere lending institution and helped promote the importance of this ground breaking project to the national utility and other relevant Government agencies. In this effort, the Bank worked with these institutions on the required policy and regulatory measures and this led to the introduction of Standardised Power Purchase Agreements in 1997. This was a key factor in facilitating private investment in the renewable energy sector. In 2008, in a similar pioneering move, DFCC funded the first local mini-hydro turbine manufacturing plant. This successful Sri Lankan – German collaboration has also exported turbines to Africa.
In 2009, DFCC, together with a syndicate of other banks, funded Sri Lanka's first private sector Wind Farm. This 10 MW plant located at Mampuri, Kalpitiya, was successfully commissioned in 2010. Here too, DFCC's involvement went beyond mere financing as the Bank played a key role in facilitating the introduction of cost-based technology-specific tariff. This enabled projects using wind technology to be commercially viable and has spurred the development of this form of renewable energy in Sri Lanka.
The Government of Sri Lanka, in consultation with the World Bank, appointed DFCC as the Administrative Unit (AU) for the World Bank / Global Environment Facility funded Energy Services Delivery (ESD) project (1997-2002) and Renewable Energy for Rural Economic Development (RERED) project (2002-11). These projects transformed the renewable energy landscape in Sri Lanka and firmly established Non – Conventional Renewable Energy (NCRE) as a viable option for power generation in the country. In the words of the World Bank: "the Project(s) contributed to the creation of a world-class renewable energy industry in Sri Lanka (in particular for small hydro power) comprising investors, private developers, financiers, engineers, designers, planners, operators, equipment manufacturers, etc."
Achievements of the ESD and Rered Projects (as at June 2012)
On-grid
Seventy seven mini-hydro projects with a total capacity of 181.6 MW have been commissioned and 6 mini-hydro projects totalling 13.9 MW are under construction
One 10 MW wind farm was commissioned and another 10 MW wind farm is under construction
One bio-mass project of 1 MW was commissioned
ESD and RERED funded projects constituted 64.7% of the total commissioned NCRE capacity in Sri Lanka (as at March 2012)
Off-grid
Electricity has been provided to 139,480 households in remote off-grid areas
Solar Home Systems have been installed in 131,528 households
Village Hydro projects have supplied electricity to 7,913 households
Biomass based projects have provided electricity to 39 households
International Recognition
Both ESD and RERED projects are regarded as model projects for private sector driven renewable energy development. Based on this experience, DFCC has hosted study teams from many countries including Cambodia, Ghana, India, Mozambique, Nepal, Philippines and Uganda for knowledge and experience sharing.
DFCC staff were invited to make presentations at international forums on their experience in renewable energy development and were also handpicked for renewable energy consultancy assignments in other countries.
In 2011, the National University of Singapore published a case study on ESD: "Harvesting the Elements: The Achievements of the Sri Lanka's Energy Services Delivery Project".
In 2012, the UNDP published a case study on RERED titled "Renewable Energy Sector Development: A Decade of Promoting Renewable Technologies in Sri Lanka".
The Implementation Completion Report of the RERED project published by the World Bank in 2012 has rated the Administrative Unit established within DFCC as 'highly satisfactory' and the Project as 'satisfactory'. Previously the ESD Project had been rated as 'highly satisfactory'.
In addition to the thermal cost savings attributed to NCRE energy projects, an important benefit is the carbon emissions avoided in the generation of electricity. For instance, in the RERED project alone, it was estimated that emissions amounting to 2.15 million tons of CO2 were prevented from polluting the atmosphere, thus making the environment a large beneficiary of DFCC's Renewable Energy initiatives.
VS Turbo (Pvt) Ltd manufactured Pelton turbine used in the Country Energy Pvt Ltd mini hydro plant in Kiriwaneliya
First private sector mini hydro project Hydrotech Lanka Dick Oya (Pvt) Ltd located in Dick Oya
Wind turbines located at Senok Wind Power (Pvt) Ltd in Kalpitiya which is the first private sector wind power plant in Sri Lanka