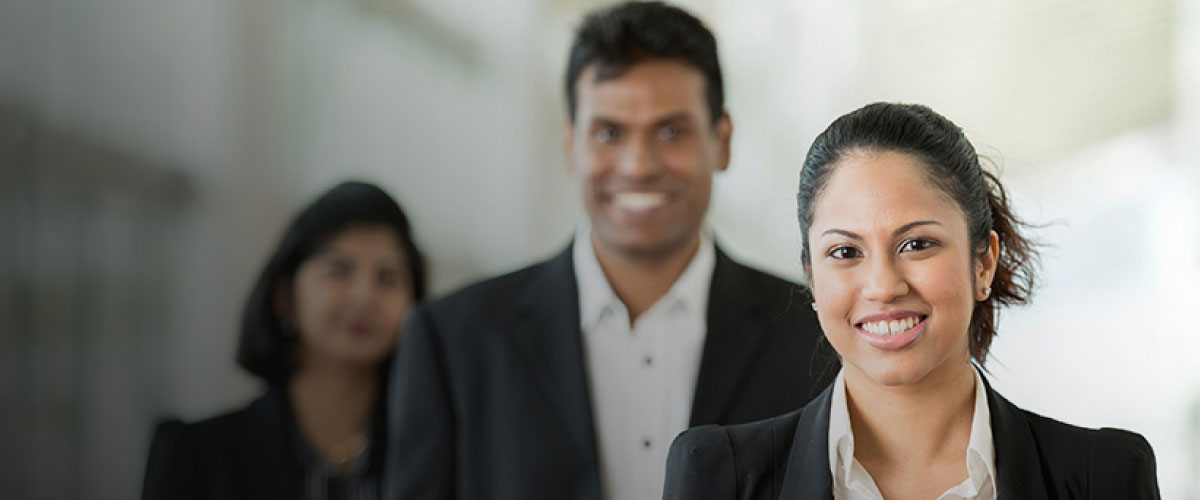 DFCC Credit Cards – A card that treats everyone
September 11, 2019

Denver Lewis, Vice President/ Head of Card Centre at DFCC Bank, talks about unique offerings and facilities of DFCC Credit Cards and how it adds convenience to its customers from all walks of life as the 'Bank for Everyone'.
As a fully fledged Commercial Bank, what sets you apart from other Credit Cards?
We are a 'Bank for Everyone', which is also evident in our Credit Card offerings. Our unique selling proposition is that, irrespective of the personal card you hold, you can save as you spend by earning 1% cash back on every transaction you make, locally and globally. This cash back amount can be credited to any DFCC Bank account of your choice, whether a junior account or a high interest-bearing savings account of your kith and kin. It is also unique because interest paid on the cash back amount credited to a savings account makes it a double reward for the cardholder.
What variety does the bank provide on Credit Cards?
At present, we have issued Visa Gold, Platinum, Signature and Infinite card products for personal customers, as well as Corporate and Affinity cards for Establishments and Associations. Our Infinite card is unique as it's the only vertically designed card in the market.  We are also the first Visa issuer to introduce a truly unique Corporate Credit Card to the market.
All our cards are issued with an embedded chip to make it more secure and have been enabled with Visa Pay Wave technology where you can tap and pay for transactions below Rs 5,000.
What special services can Cardholders benefit from?
We have made DFCC Credit Card unique by offering our Cardholders an interest-free period of 51 days, and for those who pay as little as 5% of the total outstanding balance, we offer one of the lowest interest rates in the market, making our cards affordable for everyone. Additionally, Cardholders can apply for 6 supplementary cards for immediate family members and register all cards for SMS services free of charge. The DFCC Infinite card gives a life time value as it's with zero subscriptions (free joining and annual fees) and with exclusive benefits while all other card product fees are very competitive.
Signature and Infinite Cardholders have access to over 1,000 airport lounges worldwide, with complimentary annual membership with Lounge Key. Infinite Cardholders are given two free visits per year and Signature Cardholders one visit per year at all participating airport lounges worldwide. Cardholders who do not have this facility or those who have exceeded their share of free annual access can avail this facility by paying a flat entrance fee at the lounges.
In addition, when air tickets are purchased with a DFCC Credit Card, a Cardholder is entitled to complimentary Travel Insurance and Medical Covers.
What other unique offers does the Bank provide?
We provide a wide range of discounts and unique offers such as buy one get one free, free theme park access when air tickets are purchased to specific destinations, and higher cash back for specific transactions. We want Cardholders to make use of our offers, which we ensure are relevant to all lifestyles. Additionally, for Cardholders who want to purchase high-value items and spread their repayments, we offer zero percent instalments and flexi plans, as well as emergency cash upto 75% of the limit; this is all in addition to the 50% cash withdrawal facility already available on all Credit Cards.
Explain the concept behind the newly introduced MVisa service.
We were the first Bank in Sri Lanka to be certified for MVisa, which is Visas' Quick Response (QR Code)-based payment service. The Cardholder only needs to add the card to a payment app and scan the QR code available at the merchant location through their mobile device to pay for purchases.
We will be launching this service very soon in the market though the National Initiative Lanka QR. This will offer DFCC cardholders the opportunity to make QR-based payments, and provide the added advantage for our Merchants to accept these types of payments not just from DFCC Cardholders but all Visa Cardholders, Cards and Bank accounts that are linked to local networks.
Explain the concept behind the newly introduced Visa Secure Service.
Visa Secure is an authenticated service provided for DFCC Cardholders when they shop online. There is added security for the Cardholder as the transaction has to be authenticated via a one-time PIN, which is sent to the Cardholder's registered mobile number or email address. This will occur only at websites that have also been enabled with the Visa Secure facility. The Cardholder will have peace of mind when transacting on secured websites.
Explain the recently introduced Interactive e-Statements for Cardholders.
We were also the first to introduce an Interactive Credit Card e-Statement that allows Cardholders to clearly view their monthly spends with ease. We introduced this, based on feedback received from our Cardholders to address a pain point of receiving paper statements too late. However, there is even an option in the e-Statement that allows Cardholders to print a paper statement if required.
What are the key components of the e-Statement?
The Interactive Credit Card e-Statement offers category-wise tracking of spending through graphical illustrations, which makes it convenient for Cardholders to quickly assess the percentage of spend across various categories such as travel, fuel, dining out, etc. The e-Statement also offers Cardholders the option to submit requests to convert transactions into Flexi plans, as well as an option to dispute transactions with a click. Other options in the e-Statement are the ability to print in paper statement format, view current card promotions, access quick links to tariffs, view card balance transfers, monitor loans on the card, manage flexi plans and view the cash back reward summary. Furthermore, the user-friendly e-Statement empowers cardholders to manage their finances better with up-to-date monitoring of their spending which avails them to enjoy card benefits.
Other features of the e-Statement are that it is highly interactive, embeds videos, and offers a graphical speedometer illustration of the card limit, usage and available balance. Cardholders can view their domestic, international and credit transactions separately as well. Going a step further, the e-Statement empowers Cardholders to track their spends based on specific merchant locations, while comparing three-month spend and the previous month's spending patterns. The e-Statement allows the Cardholder to contact the Bank via email, similar to a personal finance assistant.
What payment channels does the bank use to help reduce traffic at branches and add to the convenience factor?
Currently, Cardholders can make their payments via DFCC Virtual Wallet, Online Banking and through other bank accounts via CEFT. We hope to soon enable payments on our 24-hour ATM network and Cash Deposit Machines island-wide.
What are DFCC Bank's plans for furthering its reputation as a "Bank for Everyone"?
We have already embarked on an aggressive card issuing and acquiring journey where we want to use new technology to attract customers from all walks of life and offer convenient payment processing options to Cardholders and Merchants alike. We will continue to be a part of the l country-specific initiatives such as Lanka QR , which will add convenience to our Cardholders and Merchants. We want our card and merchant service points to be used daily for every cardholder initiated payment
About DFCC Bank
DFCC Bank PLC is a fully fledged commercial bank offering the full gamut of commercial and development banking services. The Chartered Institute of Management Accountants (CIMA) and the International Chamber of Commerce of Sri Lanka (ICCSL) recognized DFCC Bank as one of ten "most admired companies" in Sri Lanka for 2018. The Bank was also ranked No 14 in Business Today's list of Top 30 businesses in Sri Lanka and was placed in the 25th position in Brand Finance Top 100 Most Valuable Brands, 2019. DFCC Bank is rated AA- (lka) by Fitch Ratings Lanka Limited.