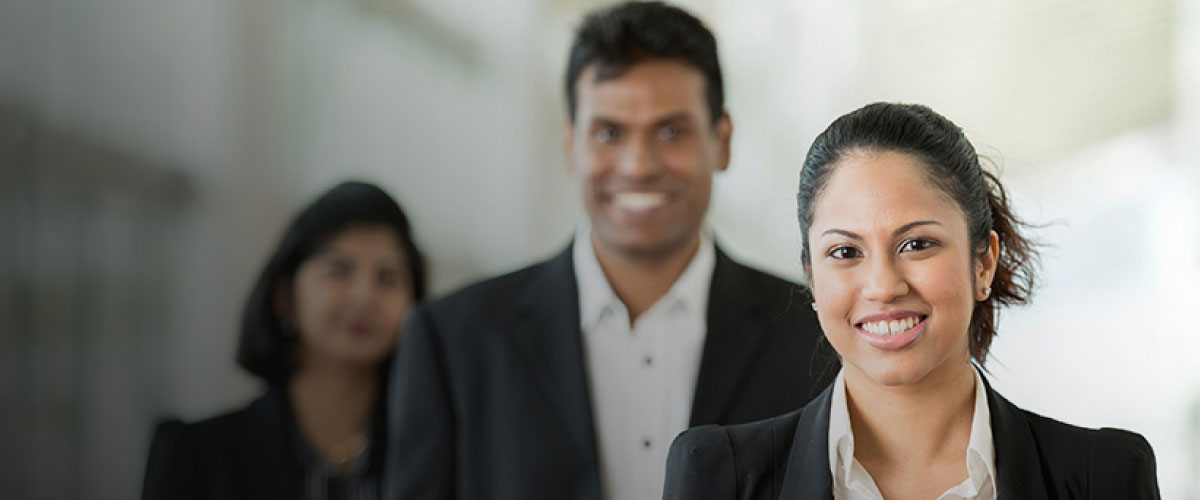 DFCC Develops Internal Capabilities of SMEs in the Regions
July 30, 2012

ENCOURAGES SMES TO INNOVATE AND THRIVE RATHER THAN JUST SURVIVE
DFCC Bank, the pioneer development bank in the country, with over 55 years of committed work towards providing development banking services to Sri Lanka's business community, has been implementing a strategic plan to develop internal capabilities of SMEs across the country. The project which has been going on for several years has benefitted more than 8,000 SMEs especially in the outstations.
SMEs form an important strategic sector in promoting economic growth, social development and reducing poverty especially in the regions. DFCC's long term commitment to help develop this sector extends well beyond financing.
"In today's operating environment SMEs need much more than money. They need a strategic banking partner who will be with them through varied economic cycles. Today entrepreneurs have to face issues that are much more complex and challenging. The days of managing SMEs through 'gut feel' are gone. Each business has at least three rivals aggressively competing for a share of the market. They need to keep innovating and improve productivity to stay ahead of others" observes Mr Ananada Kumaradasa, Senior Vice Presdient of Branch Banking and SME.
He further noted, "SMEs need guidance and support in terms of knowledge, best practices, experiences and finances. They should have a determined approach to improve efficiencies and provide more value to their customers. DFCC has gone beyond just giving loans to SMEs . We pursue initiatives that are focused on their varying needs. "
The regional manager in charge of DFCC and Vardhana Bank operations in the South Mr Chanaka Kariyawasam said, " We enable small and medium sized business owners to develop the right skills and attitude to manage the company, get the right people to operate it and put systems in place to move the company forward. Sustainability of the business is an important aspect to us."
Meeting Challenges
Many small and medium sized entrepreneurs may not have a degree in Business Administration when they start off their businesses. They may not even have any kind of training on how to run a business. Some of them inherit their company from parents while most entrepreneurs are individuals who seize on good opportunities. The initial success is based on hard work, common sense and decisions made on gut feel. Then comes the challenge of sustaining the business and making profits in the face of competition.
Often SMEs suffer from general lack of business direction and improper management in key areas of business operations such as strategy formulation, production, marketing, finance and personnel management. Financial management and the accounting records maintained, tend to be inappropriate for profit measurement and efficient control of other resources employed in the business. " Realizing the challenges SMEs face, DFCC stepped in to provide entrepreneurs with much needed managerial skills through comprehensive training programmes conducted in every region. This year alone we have held six programmes and several more are in the pipeline for the Eastern province." said Mr Kumaradasa.
The programmes, for which attendance is free of charge, have been well received with around 100 participants for each workshop. The following areas are addressed in the programmes.
Training in fundamentals of entrepreneurship, their practical application in business development and experience sharing.
Organisational and Financial management training (budgeting, cost control, pricing strategies, analysing financial statements)
Customer care
Human Resource Management
Marketing in a competitive environment
Selling skills
Managing change
Leadership and motivation
Other topics include; business taxation, value added taxes (VAT), tax incentives, tax planning and survival of SMEs in an open economic system
DFCC Bank and its almost wholly owned subsidiary DFCC Vardhana Bank together provides a comprehensive package of financial and allied services to the SME sector through a network of 127 branches and customer service centres. DFCC has a proven track record of developing SMEs in to big league businesses and is a true partner in enterprise building.
Entrepreneurs from Galle and surrounding areas listen attentively during the workshop
Trainer adopts a creative method to drive a point at the work shop for SMEs in Vauniya