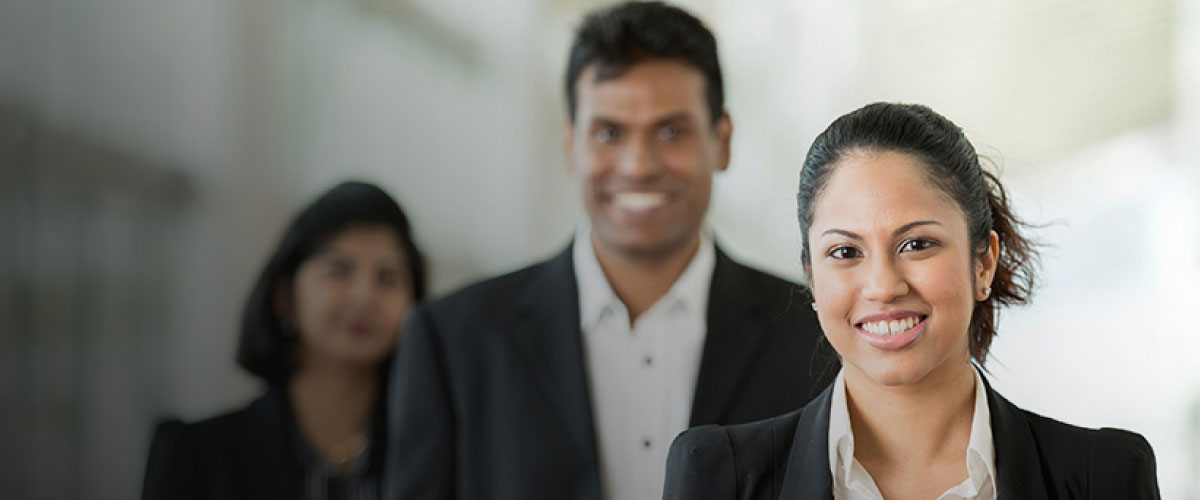 DFCC is to enter into its next stage of transformation focusing on organizational effectiveness
January 30, 2013

Mr.Arjun Fernando, Deputy Chief Executive, DFCC Bank
Sri Lanka's premier development bank the DFCC is to enter into its next stage of transformation focusing on organizational effectiveness adding value to its customers, shareholders, employees and the nation said the newly appointed Deputy Chief Executive Officer Arjun Fernnado, a career banker with 28 years experience both here and overseas , in an interview with Sunday Times.
Mr. Fernando, who served in senior managerial positions in Corporate Banking, Trade Finance, Retail Banking and Operations at HSBC is to undertake the task of broadening the DFCC banks' scope of business along with its commercial arm DFCC Vardhana Bank.
Expressing his personal view he noted that it is better to merge the two banks DFCC and DFCC Vardhana with the approval of the Board of Directors and subsequently the regulatory bodies that will enable the bank to look into new horizons, reaching for greater heights and mapping new strategies towards achieving the status of the premier financial service provider to the segments the bank chose to compete in. He stressed that DFCC has already embarked on an operational merger with Vardhana by centralizing functions such as Human Resources, Corporate Communications and Credit Administration to name a few and continue to look for further rationalization of departments / functions where there is synergy.
Emphasizing the need of harnessing human resources to improve the productivity, Mr. Fernando said that it is essential to deploy staff members to suite the structure rather than widening or creating structures to accommodate staff. Organization Structure has to be agile and set to achieve the strategies the bank is pursuing. Creating Org structures around people is a mistake he opines that some organizations make.
He disclosed that a steering committee is now working on a programme of improving organizational effectiveness at DFCC to gain sustainable growth. Optimization under the headings Capital, Income, Cost, Staff, Brand, and Customer Service where the programme permeates through the organization with buy-in from all levels and not a top down push is the approach been adopted.
He also advocates a proper mix of technology, mobile and window banking considering the banking pattern of customers as well, as the bank's cost factor that would have a bearing on how the bank would proceed.
Mr Fernando an old Royalist captained the college tennis team is a former Sri Lanka national tennis champion, a gold medalist at the SAF Games in 1991 and captained the Sri Lanka Davis Cup team from 1983-90.
He holds a B Sc Engineering degree from Southern Illinois University, USA and a M Sc in Management from Clemson University, South Carolina, USA. He is also an Associate of the Institute of Financial Studies (Chartered Institute of Bankers), UK.
He was the Chief Operating Officer of HSBC Sri Lanka from 2005-7 and Chief Technology and Services Officer of HSBC Bangladesh from 2007-10. His last assignment from October 2010 to June 2012 was as the Regional Head of Change Delivery (commercial banking, trade and supply chain), HSBC Asia Pacific, based in Hong Kong covering 22 countries.
Armed with these qualifications and experience, Arjun Fernando is ready to steer the DFCC in an effective manner from all stakeholders point of view serving the financial needs of broader segment of clients, especially small and medium enterprises.
In an interview with Sunday Times he outlines the focus of the bank, its immediate plans and the product portfolio. Here are the excerpts of the Interview
Q: As the pioneer development bank in the country what has been your focus to SMEs following the recent tax concessions given from the budget?
A:Small and Medium Scale Enterprises are the backbone of our economy. The DFCC bank's efforts towards developing the small and medium enterprise sector have yielded significant results particularly in the provinces fulfilling its mandate to assist Sri Lankan entrepreneurs realize their goals. Over 50% of our lending is to the SME sector. DFCC Bank's core activity has been long-term project financing to the private sector. The bank provides professional advice and guidance for entrepreneurs while monitoring their progress. The bank has a team of trained professionals to service SMEs specifically those in the outstations.
Q: What is your view on the problem of raising finances faced by SMEs to sustain their businesses?
A: DFCC is extending financial facilities to SMEs based on the viability of the project proposal rather than collateral based lending. Having the commercial arm we are now better placed to meet the entire financial needs of the customer. In the past DFCC would give the fixed asset loans but the customer had to look to another bank for working capital. Sometime with Project assets mortgaged to the bank, SMEs at time found difficulty to raise working capital.
In general there is a perception that SMEs find it difficult to raise funds but i believe with many financial institutions focusing on this sector the viable projects will not have difficulty to raise finance.
Q; How the DFCC is going to help SME'S to meet the challenge of sustenance and produce products achieve the government's aim of import substitution ?
A:The bank provides assistance to improve entrepreneurial skills and it has a continuous monitoring and guidance system that will help small and medium entrepreneurs to face competition in the local market and enter into foreign markets as well.
Today entrepreneurs have to face more complex and challenging issues .They need to keep innovating and improving productivity to stay ahead of other competitors. The DFCC extends necessary guidance in overcoming the problem of sustenance and making profits in the face of competition. It also helps to improve capabilities of entrepreneurs to face these challenges.
Whilst we do give advice on import substitution to SMEs I believe we can get better on directing customers to our existing customers where there are opportunities in their supply chain.
Q: Can you tell us more about the current performance of the DFCC Vardhana Bank?
A:The DFCC Vardhana has recorded a significant growth in its 10 years of existence while concentrating on consolidating its banking activities, which was expanding to serve customers efficiently. All of our banking operations are technology-driven and all branches are integrated. Vardhana bank has focused into attract more corporate customers into the bank. The lending has to be curtailed at 18 per cent due to Central Bank ruling on credit ceiling. Being a bank with a smaller base we were at disadvantage compared to bigger commercial banks and therefore had to curtail the thrust planned on Personal Financial Services we had envisaged for in 2012.
The banks leasing recorded a significant growth due to incentives and facilities extended to clients. In addition to its enhanced leasing services, the bank offers a wide range of services such as term loans and working capital, loans from DFCC Bank and all types of commercial banking products through DFCC Vardhana Bank, such as overdrafts, import and export credit, deposit and savings facilities.
Q: DFCC Group continued to focus on controlling costs — you had announced this recently. How would you define that?
A: Priority will be given to managing costs while improving efficiency. Today's economic climate creates a dilemma for banks. The bank must reduce costs and improve efficiency urgently—but without compromising their ability to grow revenue as the economic outlook improves. If you look at our liabilities, interest rates paid on fixed deposits, savings accounts, and even junior accounts, we generally pay a higher rate in the market. Our aim is to retain our customers. We pay them a reasonable interest rate and, we therefore have to manage our other costs.
Q: Can you tell us more about the product portfolio of the bank?
A:The lending portfolio is comprised housing loans, personal financial loans and leasing provided under one roof. The bank operates educational loan schemes for parents to fund their children's studies, young professionals to advance their careers and enhance their secondary education, housing loans and special loan schemes. All those are provided through our branch network.
It also provides the best possible saving products, from the child up to the adult. There are different sets of accounts for minors to adults saving accounts and 'senior citizens.
All those are given different types of benefits, depending on the age group and the customer-base. Vardhana internet banking has been expanded and ATM network is over 600. Visa credit cards and Visa debit cards can be used at any Visa-enabled machine and customers can do transactions even abroad.
He revealed that the bank will explore how best to increase its share of current accounts whilst maintaining the momentum of savings and fixed deposits growth at DFCC Vardhana Bank PLC.
Q: DFCC and DFCC Vardhana Bank (DVB) continued to expand its operations, especially outside the Western Province. What are your plans for 2013 and beyond?
A: DFCC Bank and DFCC Vardhana Bank together provide a comprehensive package of financial and allied services to the SME sector through a network of 125 Customer service units. It will be increased by another 17 this year.
Q:DFCC Vardhana Bank (DVB) recently signed an agreement with the ADB for an USD 15 Million term lending facility for housing .can you tell us about the loan disbursement and its beneficiaries?
A:DFCC Vardhana Bank (DVB) recently signed an agreement with the Asian Development Bank (ADB) for an USD 15 Million term lending facility. This financing agreement is specifically aimed at developing home ownership, a cause strongly supported by the ADB. The bank has received its first tranche and the second will be expected shortly.
The facility granted to DVB has been disbursed so far amongst young entrepreneurs, first time home ownerships by family units, self-employed individuals and women borrowers and pleased to note that it is across all regions in the country.