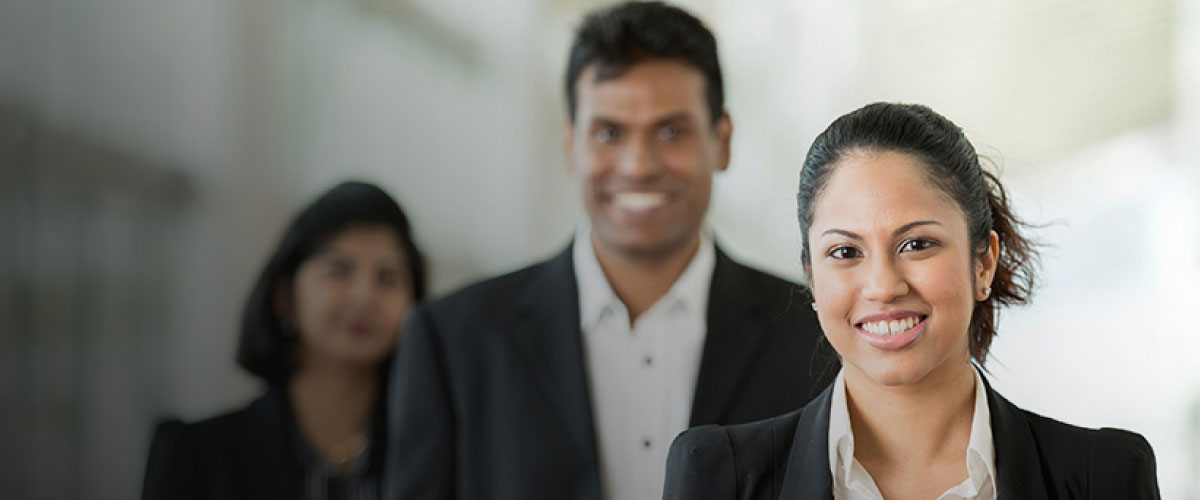 DFCC Nurtures a Successful Entrepreneur
July 30, 2012

Over the last six decades, DFCC Bank has remained steadfastly committed to its mission as Sri Lanka's pioneering and premier development bank and continues to be regarded as a leading reference for project financing in the banking industry. DFCC offers a wide range of project financing products and services aimed at providing support for enterprise building across all verticals. Selyn, a fair-trade certified handloom company based in Kurunegala that manufactures and exports handloom textiles and textile-based toys and handicrafts was also supported from its initial days by DFCC Bank to be an award winning enterprise. Having built up a solid reputation for itself both locally and internationally, Selyn is one the greatest success stories with regards to Sri Lankan entrepreneurship. Following are the excerpts of an interview held with Mrs. Sandra Wanduragala, founder of Selyn Handlooms, a venture supported by DFCC Bank, Kurunegala branch.
Q – Can you tell us about Selyn and how it all started?
A – Almost 20 years ago I started Selyn in the village of Wanduragala near Kurunegala with a team of 15 women. We started manufacturing handloom fabrics, which were then followed by the production of other fabric-based products giving a great value addition to handloom fabrics.
Q – At what stage did the DFCC Bank help you?
A – Well, within a short period of time I wanted to expand the venture. Although I am a lawyer by profession, having approached other commercial banks I found it difficult to obtain any assistance. But DFCC Bank was willing to lend a hand after the discussions I had with them. They had faith and trust in my budding business. I recommend DFCC Bank to all entrepreneurs.
Q – So, what is the current status of your business?
A – Today, Selyn has a large range of textile-based products, which includes household linen for the local retail and hotel markets and children's accessories and toys for the export market. Selyn also manufactures attractive handloom clothing and our "Wear Sri Lankan" brand promotes locally produced handloom garments such as saris, shirts, sarongs and blouses.
Q – You have also started an international school with the support from DFCC, can you tell us more about the particular venture?
A – Yes, Royal International School, a local and private educational initiative to provide English-medium education from pre-school to secondary level was started some 21 years ago with the intension of providing an English medium education to my daughter. Entering a child to a government school was chaos. So we explored the possibilities of starting a private school that provided English medium education targeting the middle class in the Kurunegala region. Well, those days the private schools were charging large amounts of money, which was not affordable to the middle class. So, with rented buildings we started Royal International in five different locations. Ultimately DFCC Bank helped us build a single building and move the scattered branches of the school to one place. Today the school has 2,000 students mainly from the rural areas of the North-western province and Selyn is financially supporting the building of a new school premises with updated and modern facilities for the students.
Q – Can you tell us about commendations received by Selyn and its products?
A – Selyn is also the only fair-trade certified handloom company in Sri Lanka and upholds stringent policies with regards to product quality and ethical and fair trading practices, which has been recognized by numerous accolades and awards both locally and internationally. Among the recognitions bestowed upon us are the Presidential Export Award for Outstanding Performance in Handloom & Household Textile 2006, Presidential Export Awards for Best Small & Medium Scale Enterprise 2005 and the Presidential Export Awards for Outstanding Performance in Handloom & Household Textile 2005. I was also recognized for my efforts with several awards, most prominently the NCE Export Award for Best Women Exporter from 2000 to 2006 and the Indira Gandhi Priyadharshini Award presented by the Federation of Indian Women Entrepreneurs in 2003. Most recently of course, I was awarded the Women Entrepreneur of the Year 2011 by the Women's Chamber of Commerce and Industry.
Q – What are your plans for these ventures?
A – Selyn is more than just another business and our utmost aim is to provide sustainable livelihoods to the many rural women and men who depend on us for their sustenance. For us, doing good is good business and we are committed to evolving Selyn into a true social enterprise that Sri Lanka can be proud of. From the weavers who craft our products to the consumer who buy them , we believe is that everyone who contributes to Selyn is responsible for the success of our story. I must stress that we as Sri Lankans should give greater preference to Sri Lankan products as the livelihoods of many families depend on the success of these local productions, which in turn also contributes to growth of our economy. I wish to extend my gratitude to all those who have supported and believed in the Selyn concept, especially to my brother Hilary Wanduragala and all at Selyn for being so selflessly committed and motivated to make the vision of Selyn a reality.