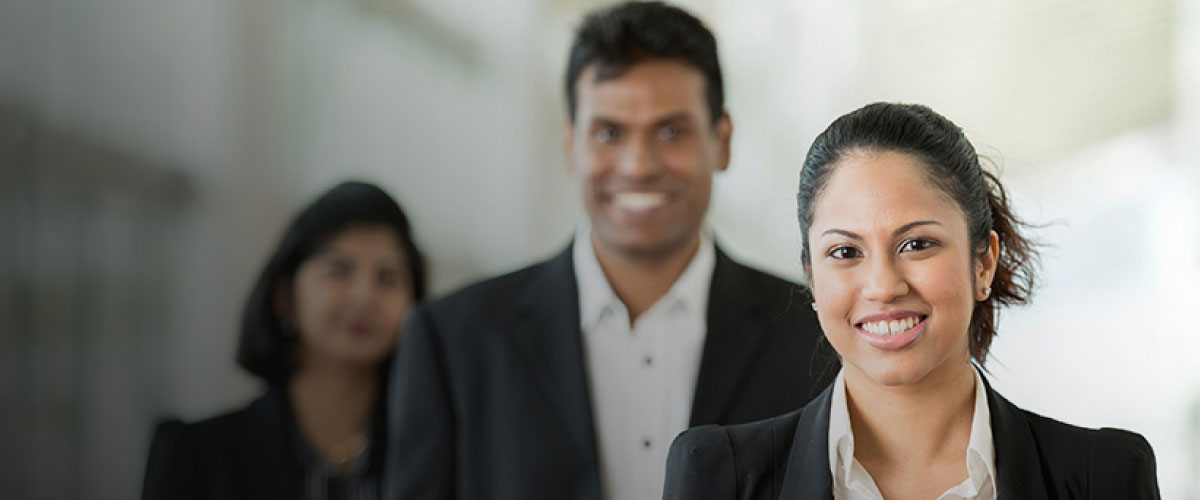 DFCC pushes toward a cashless future with LANKAQR
October 26, 2020

Following the launch of the national LANKA QR initiative, "Rata Puraama LANKAQR"  on the 5th of October 2020 at the Central Bank of Sri Lanka (CBSL), DFCC Bank was amongst the first financial institutions to gain LANKAQR certification. This monumental partnership with CBSL to mobilize the "Rata Puraama LANKAQR" project which will support ease of transactions for people in all walks of life is well in line with the corporate strategy of becoming the most customer centric and digitally enabled bank.
DFCC Bank launched its QR based DFCC Pay App in January 2019 and was one of the first banks to be certified for LANKAQR standard which is now accepted as the national common QR,  used to process smart mobile device based local currency payments.
The DFCC Pay App permits customers to make retail payments using smart mobile devices through funds available in their current or savings account to the merchant's account directly. The DFCC Pay App provides a convenient, secure and affordable option for making retail payments which is otherwise primarily made by cash. DFCC Credit Cards can also be added to the DFCC Pay App to facilitate Visa QR local and overseas transactions at VISA QR enabled merchant outlets through a smart mobile device.
Similarly, the DFCC Pay Merchant App can be used by all types of merchants in the country from large corporates, SMEs to wayside vendors to accept these payments. DFCC Bank QR Merchants can accept payments even with the use of a basic feature phone as the payment confirmation can be sent as an SMS Alert.
Showcasing DFCC's focus on financial inclusion to un-banked and  under banked segment in society, a vegetable vendor was recruited to accept payment through LANKAQR using his feature phone at the inaugural launch event that was held at Central Bank's Regional office in Matale on the 12th of September 2020.
In line with the national LANKA QR initiative, DFCC Bank also sponsored the 'Race the Pearl' 24 hour bicycle race which commenced from Point Pedro and concluded at Point Dondra on 2nd& 3rd of October 2020. The participants and their families were given the opportunity to  donate to the Wheels for Wheels foundation through the use of the QR technology. The Foundation donates wheelchairs to children with Cerebral Palsy and the QR solution was well received by a new segment of users.
Speaking on the inclusion of DFCC Bank as a LANKAQR certified institution, Mr. Lakshman Silva, CEO – DFCC, stated "DFCC gaining LANKAQR certification resonates well with our objective of being a true Bank for everyone. When we as a financial institution consider the benefits that this initiative will provide for the people of Sri Lanka, it is clear that LANKAQR will result in more financial inclusion,"
He further went on to note, "As a Bank, we too have a responsibility to ensure that our citizens embrace new technologies as we bridge the gap toward a cashless future. The success of our DFCC Pay app which allows for these transactions to take place is also a clear indication that our efforts have paid off. I am confident that this is only the beginning of digital payments in Sri Lanka and as a benchmark Bank in the country, DFCC will be ever-ready to embrace technologies such as these as they role out,"
Given the numerous benefits to the economy and the public, CBSL together with DFCC and other financial institutions aim to increase the availability of LANKAQR in Sri Lanka to one million merchants by the end of 2020. As a responsible corporate entity that understands the importance of the society in which it operates, DFCC is committed to ensuring that this target is achieved.. The Bank will adapt to changes in technology, and ensure that the customers are afforded with the opportunity to conveniently, securely and affordably transact using latest innovate technologies.
About Us
DFCC Bank is a full-service Commercial Bank with a legacy of 65 years as one of Sri Lanka's foremost financial conglomerates offers a gamut of commercial and development banking services. The Bank was ranked amongst Business Today's Top 30 Corporates in Sri Lanka and was also positioned amongst Brand Finance's Top 100 Most Valuable Brands,2020.  DFCC Bank is rated A+ (lka) Stable by Fitch Ratings Lanka Limited.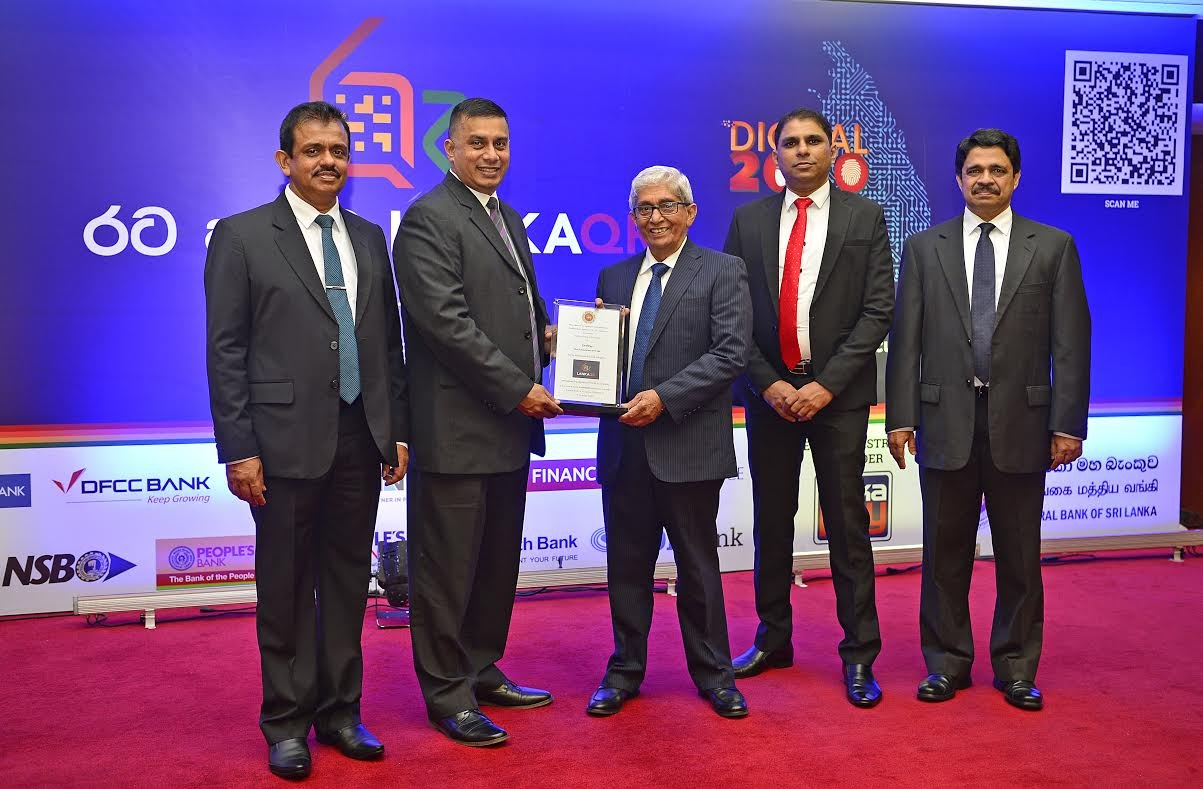 Deshamanya Prof. W D Lakshman, Governor, CBSL (third from left) presented a plaque to Mr. Denver Lewis Vice President/Head of Card Centre, DFCC Bank (second from left). Also in the picture (left to right) Mr. Dharmasri Kumaratunge, Director Payments and Settlements, CBSL . Mr. Chrishan Jayamanne, Manager Merchant Acquiring DFCC Bank and Mr. Mr. R A A Jayalath, Assistant Governor, CBSL.
CBSL Governor Deshamanya Prof. W D Lakshman performed the first transaction using LankaQR at the vegetable vendor.
In line with the national LANKA QR initiative, DFCC Bank sponsored the 'Race the Pearl' 24 hour bicycle race which commenced from Point Pedro and concluded at Point Dondra on 2nd& 3rd of October 2020