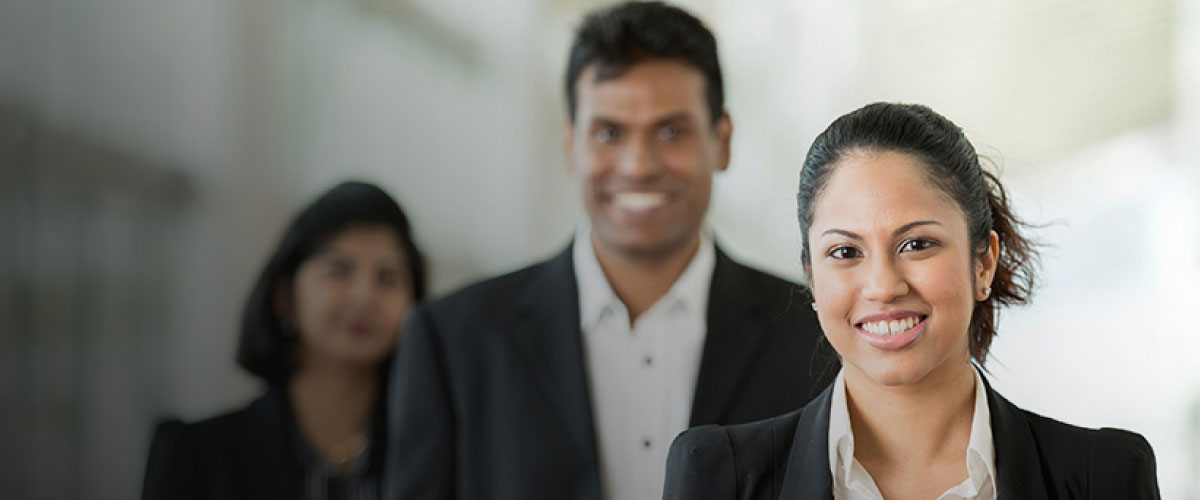 DFCC "Samata English" CSR Initiative Continues Supporting Youth with English Language & Soft Skills
February 16, 2023
Guided by its wide-reaching sustainability strategy, DFCC Bank continues its Samata English, "English for Everyone," social support and development programme for the 5th consecutive year, which is the Bank's flagship project under the "Education" pillar, one of the 6 cross-cutting themes under the Bank's sustainability vision, contributing towards resilient communities.
This year, the ongoing programmes will also empower a broad spectrum of youth aged 18-25 who have completed the GCE Advanced Level Examination in the Hambantota, Trincomalee and Nuwara Eliya Districts through the promotion and development of English language and soft skills.
Over the past years, from 2017 to 2021, DFCC Bank's Samata English programme has directly benefited over 350 young people across the Island in Gampaha, Kalutara, Kandy, Kurunegala, Galle, Ampara, Rathnapura, Polonnaruwa, Jaffna, Badulla, Anuradhapura and Vavuniya. This programme is part of DFCC Bank's long-term sustainability strategy and focuses on one of its core pillars, Developing Resilient Communities.
Discussing the initiative, the CEO of DFCC Bank, Thimal Perera, explained, "As a socially responsible bank, we have understood that a good command of English provides youth with a significant advantage when looking to enter the workforce in Sri Lanka and even overseas. Therefore, DFCC Bank believes that Sri Lanka's youth must receive the necessary support and encouragement to develop these skills. Developing English language skills in young people helps to unlock a world of opportunity for them. It also increases their employability and fluency in English, opens an unlimited world of information and knowledge through the internet and helps to equip them with a global perspective. Thus, we are incredibly pleased to continue this programme for the 5th consecutive year."
On average, the DFCC Samata English programmes go on for 4 months and are conducted by the Gateway Language Institute on behalf of DFCC Bank. The course will also include a module on General Skills Development, which will further help enhance the participants' attractiveness to would-be employers. The Spoken English segment of the course is conducted over three months and includes training on improving communication skills, basic grammar and sentence structure, listening skills, reading skills, and writing skills needed in the job market and activity-based learning, including pair and group work. The soft skills segment of the course is conducted for one month and includes areas such as teamwork, time management, presentation, writing skills and equipping them with skills to face an interview. Applications for the course are advertised through the DFCC Branches as they are conducted in and around areas in the vicinity of the branch network, and candidates are selected based on an initial assessment.
Each participant in the programme will be entitled to free access to the course and all course material, leading to a Certificate in Spoken English and Soft Skills Development, endorsed by DFCC Bank and the Gateway Language Institute. They will also receive a free savings account funded with an initial deposit from the Bank. Participants who perform well during the final assessment will also be provided internship opportunities within DFCC Bank's Island vast branch network.
About DFCC Bank
DFCC Bank is a full-service Commercial Bank with a legacy of 68 years that offers a range of commercial and development banking services. The Bank's Sustainability Strategy 2020–2030 envisions it becoming one of the leading banks that will contribute toward greater resilience, including the creation of Resilient Businesses that contribute to sustainable economic growth by extending support to Green Financing and, Sustainable and Social Entrepreneurs. The Bank has won awards for being the 'Most Trusted Retail Banking Brand' and the 'Best Customer Service Banking Brand' in Sri Lanka 2021 from the prestigious Global Brands Magazine, UK, and was awarded 'Market leader in Cash Management 2021' by Euromoney. DFCC Bank was ranked amongst Business Today's Top 40 Corporates in Sri Lanka. DFCC Bank is rated A- (lka) by Fitch Ratings Lanka Limited as a licensed specialized bank supervised by the Central Bank of Sri Lanka.