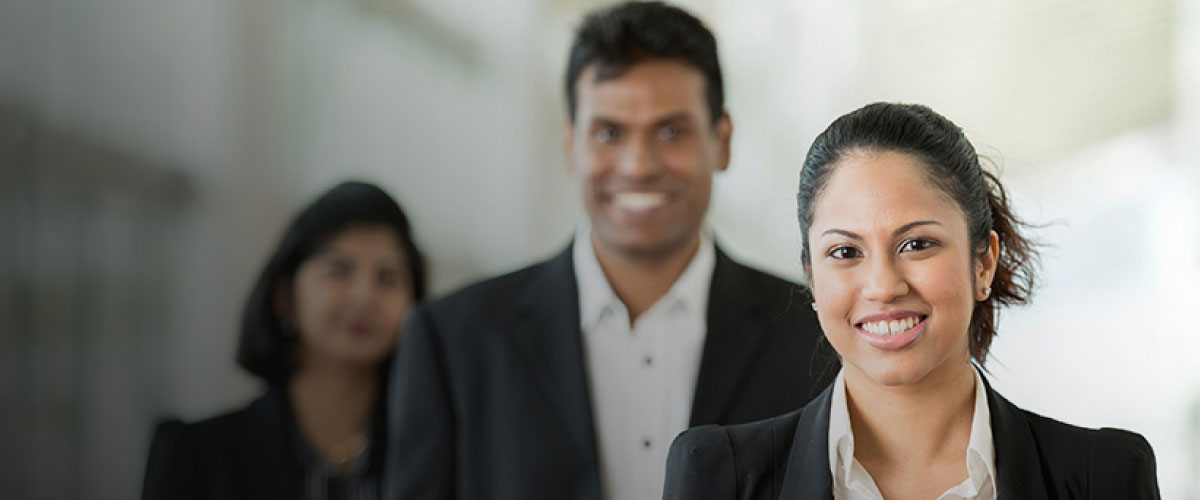 "DFCC's SME thrust stronger than ever" Says Arjun Fernando, CEO, DFCC Bank
April 7, 2016

DFCC Bank, CEO, Mr. Arjun Fernando
DFCC Bank PLC, Sri Lanka's pioneering Development Bank is renowned for being a national icon that has played a pivotal role in the development of Small and Medium Enterprises (SME) in the country. The Bank has a track record of having developed SMEs to become some of the largest and successful businesses of today, and its contribution extends well beyond financing.
After 60 years of development and growth, DFCC recently amalgamated with its commercial banking subsidiary, DFCC Vardhana Bank, transforming itself to raise the bar of service delivery, further enhancing DFCC's value proposition to this sector. The Government of Sri Lanka has identified the Small and Medium Enterprise sector as an important strategic sector in its overall policies, and DFCC's CEO, Mr. Arjun Fernando reveals how the Bank has supported SMEs in the past and how the Bank is positioned to support the Government's stance in 2016 and beyond.
What role has DFCC played in developing Small and Medium Enterprises in Sri Lanka?
SME's are the backbone of a diverse and sustainable economy and we have always placed a lot of emphasis on their development. We have the distinction of being the first bank in Sri Lanka to set up a separate department for financing the SME sector as early as 1978. When this department was set up the goal was to jumpstart and develop the country's small and medium industrial base as well as the agricultural base but since then we've come a long way. Our experience in this sector has taught us that mere financing isn't the way to creating long term development so we adopt a more holistic approach. True to our motto 'much more than money' we have also equipped entrepreneurs with the necessary knowledge to take their business to the next level by conducting regular skills development programmes, and we have dedicated officers and managers that provide continuous monitoring and guidance to ensure stable and continuous growth.
Over the years we have provided seed capital to a number of clients during their early and risky start up stages and as a result they have been able to successfully and sustainably grow their businesses within Sri Lankan borders and also expand business overseas.
How do you view the Government's stance to assist SMEs?
The Government of Sri Lanka recently stated that it has identified the Small and Medium Enterprise sector as an important strategic sector in its overall policy objectives. The sector is envisaged to contribute to transform lagging regions into emerging regions of prosperity, and plans are underway to introduce a National SME Policy Framework. In support of this framework one of the notable points made by the Central Bank was that Banks need to increase total loan disbursements to the SME sector to at least 25%.
I consider this an important move as the SME sector has enormous potential in generating a high level of socio-economic benefits. Also, I am happy to say that the various initiatives DFCC Bank has already implemented in the recent past are in line with the policy objectives announced by the Government.
Can you tell us more about some of these initiatives?
Renowned for its SME banking expertise, DFCC has constantly reached out to this sector through lending and capacity development programmes. Our lending portfolio to this sector has grown at a higher rate in the past and currently constitutes over 40% of the total lending portfolio.
We proactively engage in drawing down from several lines of credit available to us for SME lending, and our commitment to the development of SMEs outside the Western Province is significant. A substantial portion of these concessionary loan schemes have been used to finance projects in the outstations. Particularly, those originating from emerging provinces of the country including the North, East, Uva and North- Central regions.
For instance, the technical assistance programme for SMEs launched by DFCC in 2013, through the Small and Medium Enterprise Development Facility (SMEDeF) extended by the World Bank, benefited over 2,500 entrepreneurs across the country. A total of 32 programmes were held with the assistance of renown resource persons focusing on areas such as leadership, entrepreneurship, marketing, management of SMEs and taxation.
Further in 2015, taking into consideration the emphasis placed on sustainability, renewable energy and energy efficiency in the modern globalised business environment, DFCC teamed up with Deutsche Gesellschaft fur Internationale Zusammenarbeit (GIZ) of Germany and DFCC Consulting (Pvt) Limited to develop a framework to inculcate best practices in sustainability and energy efficiency in local SMEs. As part of this effort, the Bank organised nine training programmes for SMEs with the assistance of DFCC Consulting (Pvt) Limited and the branch network. Technical assistance for these workshops was provided by GIZ through German and local energy consultants. Particular attention was given to emerging districts in the Northern, Eastern, Southern and Uva Provinces when selecting locations and over 300 SMEs directly benefited. In the second phase, the Bank will look at nurturing new initiatives by these SMEs, in the areas of sustainable energy and efficiency management, and provide financial assistance and guidance.
These initiatives amongst others have yielded positive results, and we will continue to proactively explore additional avenues to offer comprehensive solutions to assist SMEs.
What has DFCC's contribution been towards SMEs in outstation areas particularly in the North and East?
We are committed to driving financial inclusivity particularly in the rural and economically backward areas. In this context, the reach of our network in relation to the contribution of each province to national GDP indicates a high concentration of service centres in the lower GDP- ranked areas. DFCC is actually a net transferor of financial resources to these regions through direct lending which exceeds the deposits raised from these regions. Our rural lending, particularly in the North and East, is facilitated by funds mobilised through deposits and other initiatives in the Western and other developed provinces. In fact, a good portion of the funds raised through our recent and highly successful debenture issue has been earmarked for such lending.
In the North and East, DFCC Bank has set up 26 service centres in key commercial towns. The branches are manned by officers who have a deep understanding of the needs of SMEs and also the likely businesses that will thrive in those geographical areas. We have been able to inculcate an entrepreneurial mindset through regular seminars and workshops.
A noteworthy project that DFCC has funded in the North within the last 5 years is the sea food processing factory in Navanthurai, north of Jaffna. This is a state-of-the-art crab and cuttlefish processing plant targeting the export market, and the first of its kind in Jaffna. DFCC guided and financed the venture with a special project loan, and it has provided direct employment for over 300 people. The Bank received recognition from ADFIAP for this project, winning the Outstanding Development Project award related to Local Economic Development.
Another landmark project was the financing of Sri Lanka's first and only rice bran oil manufacturing facility. Located in Polonnaruwa, this operation uses rice bran to manufacture edible oil, which is healthier than other similar products. This operation has provided employment for more than 50 direct and 50 indirect persons. It also received a merit award in the Local Economic Development category from ADFIAP.
Other significant ventures supported by DFCC includes funding a multi-specialised hospital in Jaffna; a fully automated modern rice mill in Batticaloa; a dairy project in Ampara through the special CSDDLS credit line provided by the Central Bank; and a new hotel in the heart of Jaffna which will open its doors to the public in the near future. A part from these, the Bank has also funded private educational institutions, guest houses, a printing firm, a hotel and a shopping complex adding to the infrastructure in the region. Construction and road contractors who are integral in development activities in the North and East have also been provided finance to supplement working capital requirements and to acquire modern equipment. Further, support has been provided to perennial crop cultivators such as grape farmers, who are experiencing resurgence in the market.
How has the amalgamation further enhanced the value proposition to this sector?
Following the amalgamation, our SME lending capabilities have been further enhanced. Prior to the amalgamation the Bank's lending activities were concentrated mainly in 20 dedicated SME units whereas now the number of potential customer access points through which the Bank can provide SME services has considerably increased.
In terms of our product offering, it now transcends project financing, to commercial banking products. We offer end-to-end financial solutions for individuals and businesses which comprises; project financing, SME financing, consumer banking, foreign currency products and money transfer options via Western Union and Lanka Money Transfer. These services are complemented by the online banking facility, a 24/7 call centre and access to over 800 ATMs through DFCC's own and partner ATM networks, which facilitates unlimited withdrawals at zero cost.
Besides banking, DFCC Group customers also have access to an array of financial expertise including investment banking, wealth management, information technology, industrial park management and consultancy delivered through the subsidiaries – DFCC Consulting, Lanka Industrial Estates, Synapsys and the joint venture – Acuity Partners, which itself is the parent of financial services powerhouse encompassing corporate finance, stock-broking, fixed income trading, venture capital and asset management.
What does the Bank offer SMEs in terms of new technology?
DFCC is committed to using the platform of robust technology to drive service excellence and product innovation. The bank has significantly improved the reliability of its delivery systems and deployed new products to simplify the process of banking.
Some new innovations include; the Supplier Settlement Service and Lanka Money Transfer. The Supplier Settlement System is a groundbreaking service launched by DFCC Bank, together with its IT Subsidiary, Synapsys. Initially, it will serve the private tea manufacturer and tea leaf supplier community and later will be rolled out to other agricultural industries. It typifies financial inclusion by enabling suppliers to transfer sales proceeds directly to their bank accounts, which are accessible through more than 800 ATMs island-wide.
Lanka Money Transfer is DFCC's remittance system that connects some of the largest exchange houses in the UAE and ties up with several local partner institutions to expedite fund transfers to beneficiaries. It is unique in that other banks/ financial institutions can have direct arrangements with it to receive direct remittances for their account holders.
With these and other initiatives planned for the near future, DFCC is well positioned to deliver exceptional value to SMEs in the country.
What are DFCC's future plans in developing this segment?
The Bank will mainly focus on developing specialised credit products and expanding the branch network to reach a wider client base.
In terms of specialised credit products, the Bank has identified a dearth in financial products in the market for emerging SMEs, especially those who are in transition stage from micro-scale to small enterprise category. This segment has unique requirements, and lenders need to identify the capabilities of these entrepreneurs in structuring products. With our six decades of experience in development banking, we have the capacity to nurture these entrepreneurs and therefore we are in the process of developing specialised credit products for this segment which we intend to launch within the next three months.
The Bank also envisions a rapid expansion in its branch network in reaching out to the under-banked segments in the outstations. We will look to converting outlets that have limited banking operations such as our Sri Lanka Post outlets into fully-fledged branches and the number of Regional Offices will also be increased in the near future.
The businesses within DFCC Group are synergised and differentiate DFCC Bank from the rest of the pack. Going forward, cross-selling of their products and services will be an important element in our value proposition. Another would be the digitisation of distribution channels and creation of a virtual branch network.
In summary, we will strive to fulfil the expectations of SMEs in the journey through 2016 and beyond. The amalgamation with Vardhana has laid the foundation for the Bank to add more value to this segment, and I am confident that we will be able to provide them with financial solutions that will help them to sustainably grow their businesses.