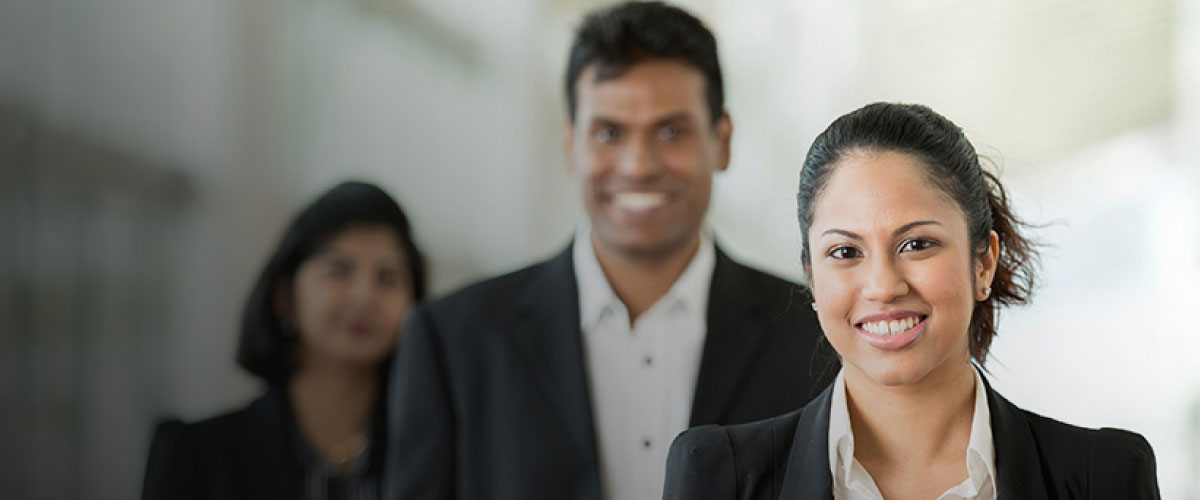 "EIB Considers DFCC Bank A Preferred Partner" Says Andrew Mcdowell, Vice President, European Investment Bank
March 31, 2017
Mr Arjun Fernando, CEO, DFCC Bank Mr. Andrew McDowell, Vice President, EIB
DFCC Bank recently hosted an European Investment Bank (EIB) delegation to an exclusive event to honour its mutual longstanding and fruitful association with EIB for the last 15 years. The EIB delegation consisted of senior officials including Mr. Andrew McDowell, Vice President EIB; Mrs Maria Shaw- Barragan, Deputy Director, Global Partners Department; Mrs Angela Marcarino, Head of Division; Mr. Andrew Rosser, Advisor to the Vice President; Mr. Donal Cannon, Head of EIB Office in New Delhi; Mr. Richard Wills, Press Officer; and Mrs. Sunita Lukkhoo, Senior Loan Officer and Country Manager, Sri Lanka. Other dignitaries from multilateral and bilateral institutions with whom DFCC Bank has maintained a close working relationship for over 62 years including DEG, ADB, IFC, AFD, USAID and GIZ, were also present at this exclusive occasion.
In his keynote address at this event, Mr. Andrew McDowell thanked DFCC Bank for its performance over the years and the support provided to the EIB. Furthermore, he stated that the EIB considers DFCC Bank a preferred partner and that his team looks forward to further strengthening this partnership.
DFCC Bank attaches great importance to its valuable relationship with the European Investment Bank (EIB). Over the course of its 15-year partnership with EIB, DFCC Bank has played a critical role as an Administrative Unit to EIB credit lines. Until now, DFCC Bank has availed of four separate EIB Credit Lines from EIB. Two of them were exclusive credit lines to DFCC amounting to Euro 40 million and Euro 50 million. In addition, DFCC managed as well as participated in a Euro 70 million multi-bank credit line for Post-tsunami recovery.
In 2013, EIB extended an Euro 90 million credit line for SME & Green Energy Development and the Government of Sri Lanka appointed DFCC Bank to implement this credit line.70% of the credit line was allocated for SME projects and the balance 30% for renewable energy and energy efficiency projects. While DFCC is managing this credit line, it is also an intermediary bank together with its partners – Commercial Bank of Ceylon and Regional Development Bank.
SME projects in a variety of sectors island-wide were approved for funding under this credit line. Prominent sectors were auto services and repair, bakery products, construction, education, healthcare, manufacturing including agro-processing, printing, retailing, tourism and trading.
Under 'Green Energy', notable achievements during 2016 were a 10MW Solar Power Plant and a 4MW Sustainable Bio-mass based combined heat and power co-generation plant commencing the supply of power to the national grid. These projects were funded and structured by DFCC Bank's Corporate Banking and Business Banking lending teams.
As the pioneer development bank in Sri Lanka, DFCC Bank has built strong relationships with several international development banks, some of which date back to its inception. The Bank has performed implementing agency functions both as an Apex Body and as an Administrative Unit to international agencies such as the World Bank, the Asian Development Bank, KfW (Germany) and the European Investment Bank. In executing these functions, DFCC Bank has earned a reputation as a highly competent and successful implementer of international development agency credit lines for the Government of Sri Lanka. The strong relationships maintained with international partners and the Government is evident through the key role played by DFCC Bank in the development of Sri Lanka's private sector and the economy.