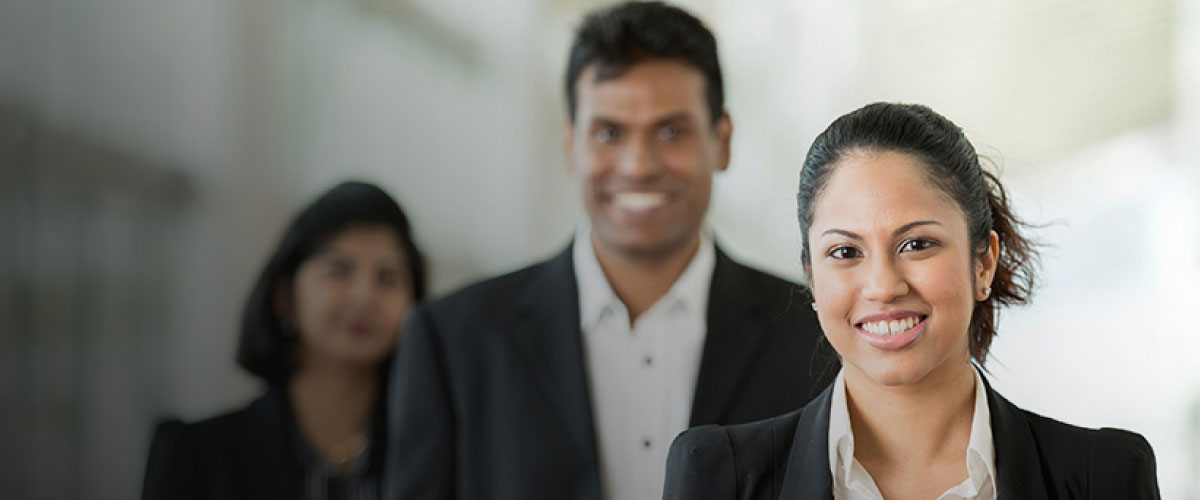 "In today's operating environment SMEs need much more than money" says DFCC Bank
August 27, 2012

DFCC 's long term commitment to SMEs extend well beyond financing
DFCC Bank, the pioneer development bank in the country, with over 55 years of committed work towards providing development banking services to Sri Lanka's business community, has been implementing a strategic plan to develop internal capabilities of SMEs across the country. The project which has been going on for several years has benefitted more than 8,000 SMEs especially in the outstations.
SMEs form an important strategic sector in promoting economic growth, social development and reducing poverty especially in the regions. DFCC's long term commitment to help develop this sector extends well beyond financing. The Bank has a track record of having developed small and medium scale enterprises to become some of the big and best businesses of today. A discussion with DFCC's Mr Ananada Kumaradasa, Senior Vice Presdient, Branch Banking and SME reveals the strategy and work that has gone into supporting SMEs turn into profitable and sustainable businesses.
Q: As the pioneer development bank in the country what has been your approach to SMEs?
DFCC was probably the first bank to set up a dedicated unit in the 1988 consisting of a team of trained professionals to service SMEs and specifically those in the outstations. Back then we established branches in key provincial towns in order to give continuous support to SMEs from close proximity. Even at that time entrepreneurs valued the advise and guidance given by our Officers who were considered very much to be partners rather than just bankers. Most of those relationships continue to this day and we have proudly watched their progress. So it is fitting to say that our involvement with the SME sector runs deeper than just giving loans.
Q: A fundamental problem that SMEs face is the inability to raise finances to sustain their businesses. What is your view?
More often than not SMEs cannot meet the criteria stipulated by banks to obtain finances to run their businesses. SMEs are fragile economic entities and their sustainability is threatened at every turn. Often SMEs suffer from general lack of business direction and improper management in key areas of business operations such as strategy formulation, production, marketing, finance and personnel management due mostly to the lack of skilled staff. Financial management and the accounting records maintained, tend to be inappropriate for profit measurement and efficient control of other resources employed in the business. Due to all this, sustainability becomes a key issue with SMEs and hence the risks run high in financing this category.
Q: You say SMEs are fragile entities. Why is that?
Today entrepreneurs have to face issues that are much more complex and challenging. The days of managing SMEs through 'gut feel' are gone. Each business has at least three rivals aggressively competing for a share of the market. They need to keep innovating and improving productivity to stay ahead of others.
Some of them inherit their company from parents while most entrepreneurs are individuals who seize on good opportunities. Many small and medium sized entrepreneurs may not have a degree in Business Administration when they start off their businesses. They may not even have any kind of training on how to run a business. The initial success is based on hard work, common sense and decisions made on gut feel. Then comes the challenge of sustaining the business and making profits in the face of competition. This is where most businesses fail as they lack internal capabilities to take on the challenges.
Q: SMEs are a strategically important sector to any economy. What have you done to make them viable in an ever challenging economic climate?
We have a two fold approach. Entrepreneurial skill development and continuous monitoring and guidance by our dedicated Officers and Managers have been a sure formula in building a healthy SME portfolio.
Realizing the challenges SMEs face, many years ago DFCC stepped in to provide entrepreneurs with much needed managerial skills through comprehensive training programmes conducted in every region. This year alone we have held six programmes and several more are in the pipeline for the Eastern province. The programmes, for which attendance is free of charge, have been well received with around 100 participants for each workshop. The following areas are addressed in the programmes.
Training in fundamentals of entrepreneurship, their practical application in business development and experience sharing.
Organisational and Financial management training (budgeting, cost control, pricing strategies, analysing financial statements)
Customer care
Human Resource Management
Marketing in a competitive environment
Selling skills
Managing change
Leadership and motivation
Other topics include; business taxation, value added taxes (VAT), tax incentives, tax planning and survival of SMEs in an open economic system
We make sure the programmes are delivered in an interesting manner and knowledge sharing is a key feature.
Q: Before the war started some of the best entrepreneurs in the country came from the North and East. What are your plans to resuscitate the SME sector in these areas?
To start with, DFCC Bank and our retail banking subsidiary Vardhana Bank have set up seven branches and five service units in key commercial towns in the North and East. The branches are manned by Officers who have a deep understanding of the needs of SMEs and also the likely businesses that will thrive in those geographical areas. Triggering the entrepreneurial mindset in people who have led a bare existence for many years is the one big challenge that we are working to overcome. To that end DFCC is conducting regular seminars and workshops focused mainly on Motivation and Leadership. Successful entrepreneurs from other areas of the country are invited to the seminar to share their experiences. Loans at concessionary rates are being promoted to urge the start up of new businesses.
DFCC Bank and its almost wholly owned subsidiary DFCC Vardhana Bank together provides a comprehensive package of financial and allied services to the SME sector through a network of 127 branches and customer service centres. DFCC has a proven track record of developing SMEs in to big league businesses and is a true partner in enterprise building.
DFCC's Mr Ananada Kumaradasa, Senior Vice Presdient, Branch Banking and SME – DFCC Bank
Several participants of the programmes conducted by the Gamapaha and Ampara branches of DFCC are seen in action guided by the successful entrepreneur Rohan Pallewatte, Managing Director of Lanka Harness (Pvt) Ltd.