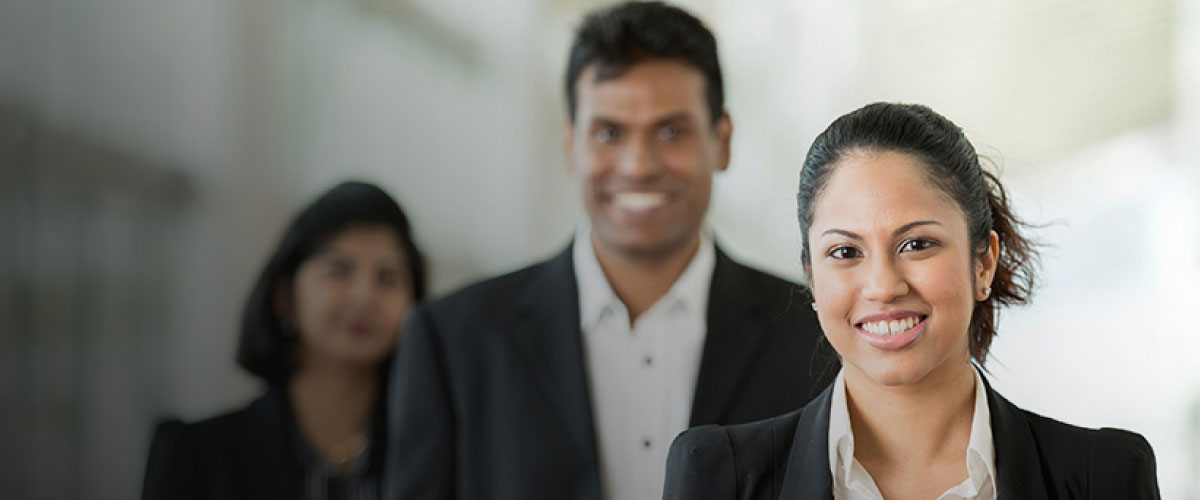 Innovation and Excellence to Drive DVB in 2014
January 28, 2014

DFCC Vardhana Bank (DVB) sets it sights for an exceptional year in 2014, as Sri Lanka's fastest growing retail bank marks its eleventh year. Buoyed by the results and accomplishments in 2013, DVB expects 2014 to be a stellar year that will capitalize on the banks extensive infrastructure upgrade, innovation and geographical expansion undertaken during the past year.
Mr. Lakshman Silva, CEO, DFCC Vardhana Bank, stated: "Our customers have always been the driving force behind DVB's products and services; once again we have proved this claim by expanding our branch network to 135 branches/service centres. This year has been particularly dynamic for the bank, during which we expanded horizontally and vertically – extending our influence financially, operationally and geographically in a sustainable manner. ''
Delivering Financial Stability and Sound Credibility
Demonstrating its sound financial credentials and rising profitability levels, DVB's profits for the nine months upto September 2013 saw growth in net interest income, recording 768.03 million for the third financial quarter of 2013 in comparison to 536.2 million recorded for the same period last year. The substantial increase in lending's and deposits saw the company's profits for the three quarters of last year stand at Rs. 418.49 million, a 9.28% increase from the previous year's record of Rs. 382.96 million. Asserting its strength and growth this year Fitch Ratings Lanka re-affirmed the Bank's National Long-Term Rating of 'AA-(lka)' (Stable Outlook) for the past few years consecutively with DVB's subordinated debentures also rated at 'A+(lka)'. Notably, DVB has sustained this rating consistently over the past years too.
Enabling Better Access to Banking Facilities
Preparing for its ambitious plans for 2014, DVB pursued aggressive expansion of its branch network during the year 2013, bringing the total branch network to 135 Branches inclusive of 62 Extension Offices in SLP Units. DVB expanded its network with the addition of new branches in Chunnakam, Manippai, Nelliadi, Akkareipaththu, Oddamawadi, Ja-ela, Hambanthota, Kotahena, Digana, Galewela, Thambuthtegama, Eheliyagoda, Mathugama & Narammala totalling 14 new branches in the year, of which 8 of these were upgrading of service units in to fully fledged branches. This included the 3 new branches recently opened in December 2013 in preparation for the New Year, allowing easier access of banking facilities for communities around the island far and wide. DVB ensures all its business, retail and personal banking customers superior banking facilities teamed with the most reliable consistent service.
Product Portfolio Growth and Developments
The bank reaffirmed its commitment to delivering the best products to its customers with numerous launches expanding its product portfolio and offerings to customers. Most recently DVB launched Dual Currency Deposits, a tailor made product ideal for customers who wish to earn a higher return than an ordinary savings account or time deposit by taking advantage of exchange rate movements. The bank also launched Vardhana Garusaru Senior Citizens savings account. Garusaru which means respect is a savings account for senior citizens, a key segment of the community who have toiled, laboured and grown Sri Lanka over the years. While high interest rates remain a key feature of the pioneer offering, the strategic tie-ups DVB has made with partner organisations serve to provide a much richer banking experience specific to the needs of this demographic. Additionally the bank announced its first "stored value" card, the 'Global Traveller's Card', a hassle free alternative to traveller's cheques (TCs) and foreign currency used by travellers.Moreover with its current product offerings, 2013 saw unique promotions by DVB which included the exclusive gold coin promotion upon the opening of a Minor's savings account following its launch. The 'Rattaran Thilina' promotion saw a gold coin sovereign, a token of security gifted to every child upon the opening of the Minor savings account. An interesting feature of DVB's marketing communications strategy in conveying the message to the public was the uniqueness of their campaign which was styled in the lines of the Depanama Puppetry Art form where actual Humans mimic Puppets.
The bank also took a novel approach to announce the opening of their newest branches in Galewela, Thambuthtegama. The bank took to the streets of each town a troupe of street dramatists to educate the masses on various aspects which need to be considered when investing in a financial organization. Titled "Vardhana Veedi Natya Charikawa", the street theatre performance organized by DVB saw a throng of viewers on the streets of Galewela, Thambuthtegama, Eheliyagoda, Mathugama & Narammala
Contributing to Communities Island wide
In the company's on-going venture to engage local communities and encourage the development of the youth, DVB saw itself supporting numerous individuals and communities through the year. In particular, the bank's Kilinochichi branch came forward to support Gopika Rajarathnam, a talented student with bright prospects. Marking a first in the history of St. Theresa Girls School in Kilinochichi, Gopika topped the batch, obtaining 3As in her A Levels. Commemorating the accolade, the Kilinochichi branch of DVB presented Gopika with a six-month internship at the branch along with a bicycle to aid her further. The bank additionally donated a stock of dictionaries in English, Sinhalese and Tamil to the St. Theresa Girls School library. The bank's Kalawana branch also joined in, donating funds to support upcoming Wushu athlete R.A. Sumudu Namal to attend the 7th Asian Wushu Championship in Manila last August. Further in celebration of their seventh year in the Bandarawela district, DFCC Bank and DVB organized a career guidance workshop open to all DFCC and DVB customers, an initiative alongside the banks ongoing commitment to support and enhance Small and Medium Enterprises [SME] around the island.
International facilitations
DVB proudly announced its appointment as the financial liaising partner for the Commonwealth People's Forum event at the prestigious Commonwealth Heads of Government Meeting (CHOGM) held in Colombo last year. The notable honour of associating with CHOGM 2013 coincided with the bank's 10th anniversary and reiterated the bank's stability & management capabilities.
Strengthening the Team
Training remained an integral role in DVB's pursuit of excellence last year with special tailor-made training programmes focused on enhancing skills to equip staff to make smooth transitions to the next stage of their career. Investing in local and overseas programmes is a key constituent for DVB in order to bring new thinking to the team, provide staff with opportunities to engage and interact outside the local work environment while enhancing overall exposures and experiences in order to serve customers better and simultaneously add value to the DVB brand.
The DFCC Group also put their superior skills and experience on turbo charge, adding many sporting victories to its name. In addition to hosting their own Sports Day and GM's Challenge trophy six-a-side cricket tournament, DFCC and DVB were the champions in the 2013 Mercantile Services Basketball Association tournament earlier in the year. The Group's former Michaelear, Jayanth Fernando was adjudged MVP of the final. Most recently the Bankers gained the Mercantile Tennis Tournament 2013 trophy from HSBC who have previously won the tournament 7 consecutive times. At the tournament the Bank saw many wins as the CEO of DFCC Bank and National tennis icon Arjun Fernando emerged as the Men's Over 45 Singles Winner and scored 29.5 points overall making him the highest scorer of the tournament.
Supporting Sustainability
DFCC Bank and DVB maintained its commitments to environment sustainability which played an integral role in DVB's success in 2013. The bank proudly joined Earth Hour, being one of the first banks to support the movement which began in 2007 in order to highlight the significance of global warming and other environmental issues by encouraging individuals and organisations to turn off all non-essential lights for 60 minutes. Sustainable development is to remain as a key role in the groups plans in its business strategy for the New Year.
Positive Prospects for the New Year
DFCC Vardhana Bank's heavy investment in reaching many audiences with its corporate image building strategy in the past two years is expected to deliver returns in 2014. Further, as per the Roadmap to 2014 presented by the Central Bank Ajith Nivard Cabraal the Central Bank's strengthened supervision and regulatory framework has ensured stability in the banking sector. Additionally with the increase in business confidence as per the LMD-Neilsen BCI, DVB remains set to supporting business and SME's island wide.
The company intends on keeping up with the dynamism it achieved during 2013 through to the year 2014 as well. DVB continues to identify regions which are experiencing rapid economic growth so that it can tap into the segment by offering convenient and speedy banking. Prospects for DVB look bright in 2014 and beyond as Sri Lanka's fastest growing commercial bank continues to forge ahead in a highly competitive environment.