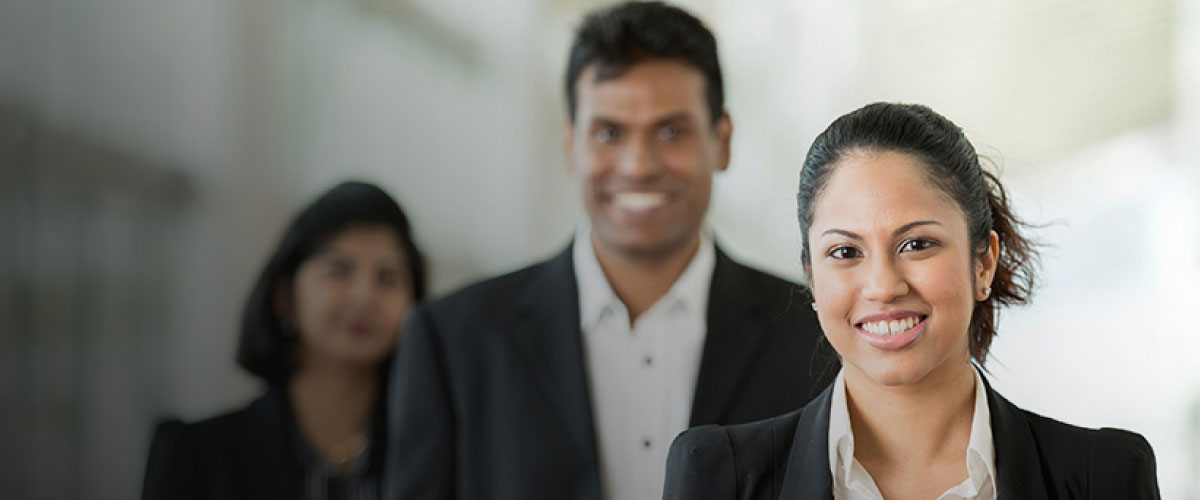 Your Options for Banking Safely at Home with DFCC Bank
July 16, 2020
The COVID-19 global health crisis has added a layer of risk to our daily interactions, such as visiting the bank. However, DFCC Bank customers needn't worry as we have designed and developed comprehensive digital banking services for both individuals and businesses. You can conduct all of your banking from your home or office around the clock with ease, comfort and safety, 24/7.
Here are some of DFCC Bank's digital banking channels that may be useful for your day-to-day banking. All of these services provide instant access365 days of the year and are built on the latest technologies with the highest industry standards for data security.
DFCC Virtual Wallet
DFCC Virtual Wallet puts the power of the bank in the palm of your hand. Using a modern, user-friendly mobile app, DFCC Virtual Wallet allows customers to send and receive money, pay for goods and services, pay utility bills and have access to all their finances (including all DFCC card/account/loan information) in one single and convenient place. Users can also request for funds from other Virtual Wallet users and send and receive gift cards, which act like gift vouchers, that can be redeemed by the recipient. These are critical features at times like this when quick access to funds can literally save someone's life.
Registration is free and online for all existing DFCC Bank customers. Even new customers can apply for DFCC Virtual Wallet online and have a bank official contact them to proceed with the necessary requirements for opening an account. Existing customers can self onboard using DFCC Debit cards. DFCC Virtual Wallet is available for both Android and iOS. Click to download the app
Online Banking
Enjoy access to a premium, fully-featured digital banking experience with DFCC Online Banking at no extra charge. Users have full access to their entire banking relationship with DFCC Bank and complete capabilities in terms of transactions.
Online Banking can be used to view and monitor all DFCC Bank accounts, manage seamless funds transfers in real-time internally and externally via SLIPs or CEFTs , pay and manage your utility bill payments, schedule standing orders, make loan payments, send and receive priority messages to the Bank and make requests for statements, chequebooks and stop payment orders for issued cheques.
DFCC iConnect – Safe Remote Banking for Businesses
iConnect is our industry-leading cash management and payment solution for SME businesses and corporate customers. Through this platform, our customers are able to manage all of their business accounts and transactions in real-time from the comfort and safety of their homes and offices, with no restrictions. Whether it's account overviews, local and cross-border payments or collection solutions, everything is possible with DFCC iConnect.
iConnect can be fully integrated into your ERP and is mobile enabled while providing for all kinds of integrated payment solutions such as cheque printing, SLIPS payments, RTGS, pay orders, payroll, internal transfers, international settlements, utility bills, corporate credit cards and more. iConnect also provides a comprehensive solution for managing collections and reconciliation through digital deposit accounts, financial supply chain management, a receivables management system and comprehensive real-time monitoring capabilities.
Click to learn more about DFCC iConnect or call 0112 35 00 00 for assistance.
DFCC Pay – Digital Banking for All
Anyone can download and register for DFCC Pay for free. Users can then link their DFCC Bank accounts or accounts from any other participating 3rd party bank in Sri Lanka. DFCC Pay then allows users to transfer funds and make payments for goods and services at all LANKAQR merchants in Sri Lanka.
DFCC Bank Credit Cardholders have the additional capability of using DFCC Pay to make payments at all Visa QR merchants in Sri Lanka and abroad. DFCC Pay is accessible to all and provides an easy way to bank digitally right away and is available for both Android and iOS.
Safety is Important at DFCC Bank
We are working tirelessly to provide you with the best digital banking solutions so that you need not compromise your health and safety by unnecessarily visiting public places such as a bank branch. On top of this, we understand the critical importance of data security and have thus ensured that all our solutions meet highly rigorous, global industry standards for data and cyber security.
We urge you to stay safe and take all possible precautions by using digital banking services and avoiding unnecessary travel and public exposure. However, if you do ever need to visit a branch you may do so confidently as we have taken maximum safety precautions at all our branches to ensure the safety of our customers and people.
To learn more about DFCC Bank's digital banking services click here. For any assistance with digital banking services please call DFCC Bank 24/7 Contact Centre on 0112 35 00 00.