INWARD REMITTANCES
INWARD REMITTANCES
Inward remittances could be directed instantly from any where in the world to accounts maintained with DFCC Bank through our well connected corespondent banking network acoross the globe.Our wide spread customer touch points will be at your service giving the instant access to the remittances which are sent from abroad. Attractive exchange rates & commissions are on offer.
DFCC Bank offers an attractive incentive scheme of up to two rupees per USD or equivalent in other currencies for foreign Inward remittances received to a DFCC Bank account.
A prevailing government incentive scheme for worker remittances will be applicable.
Call 0112350000 for more details.
Offer valid till 31st August 2022. Conditions apply.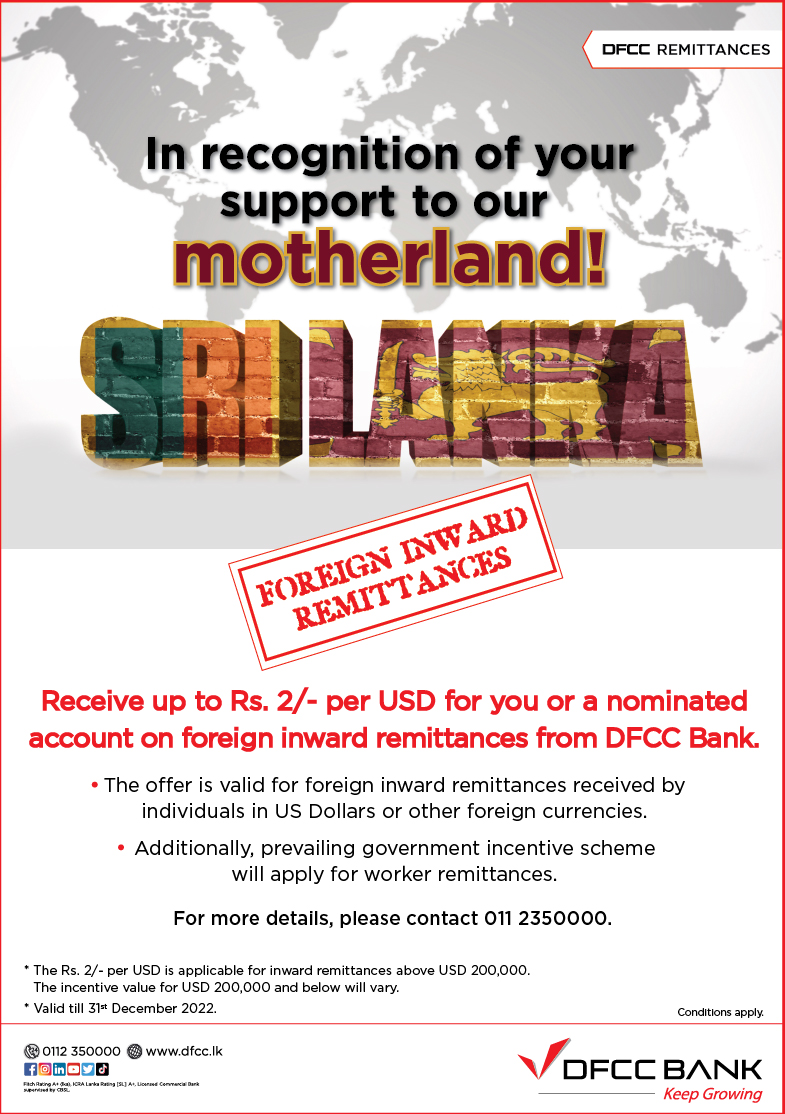 OUTWARD REMITTANCES
OUTWARD REMITTANCES
DFCC Bank facilitates outward remittances for our valued customers through SWIFT (TT) and demand drafts (DD). Presently payments in USD, GBP, EUR, AUD, CAD, JPY and SGD could be made expeditiously at very competitive Exchange Rates and Commission.Applications could be submitted conveniently through our widely spread branch network around the island.
Following are few purposes, for which above services can be availed
Advance payments – Imports
Open Account settlements- Imports
Education
Medical
Visa
Migration
Other services etc
Contact Us
Contact Us
For assistance during office hours, please contact
Amami Gunarathna – Manager , Remittances
+94 112371735
Niroshini Arulambalam– Manager, Remittances
+94 112371425